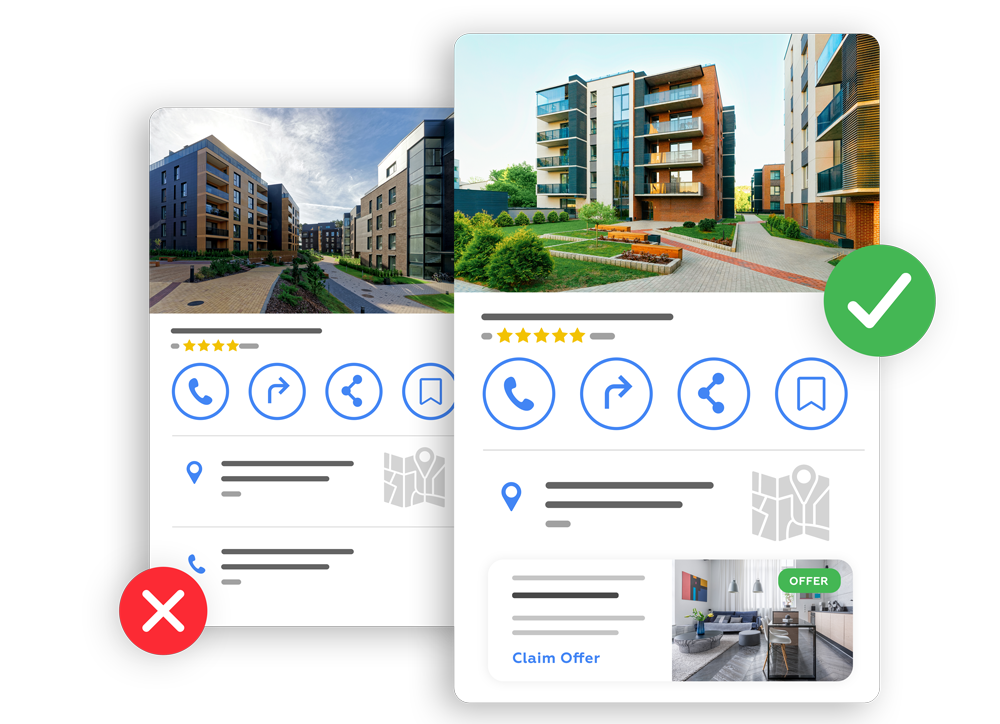 Are You Getting the Most Out of Your Google My Business Listing?
Google My Business listings provide communities with an opportunity to reach apartment seekers in the second most prominent section in the search engine. If your community is setting and forgetting your Google My Business listing, you are missing out on a reliable source of online traffic.
Schedule A Call
Dominate Google Listings
Strengthen your Google My Business profile. Increase your local SEO and capture a greater portion of actively-searching prospects in your market.
Improve Local SEO
Maintain strong presence in local Google searches with two GMB posts per week.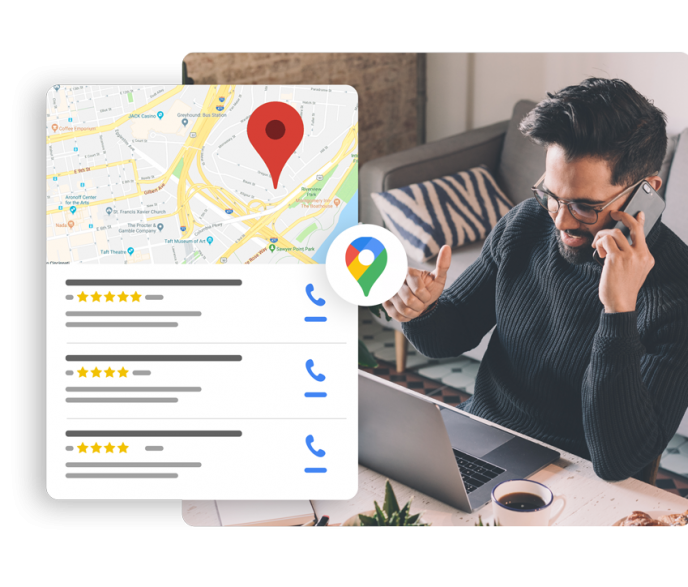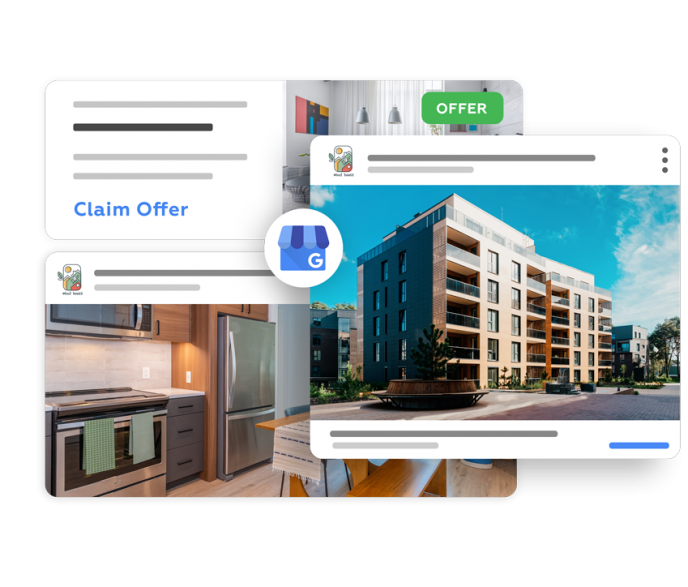 Drive Quality Traffic
Clicks from GMB posts are 29% more likely to become a lead than traffic from other sources.
Accelerate Conversion
Deep-link from GMB to conversion tools on your website.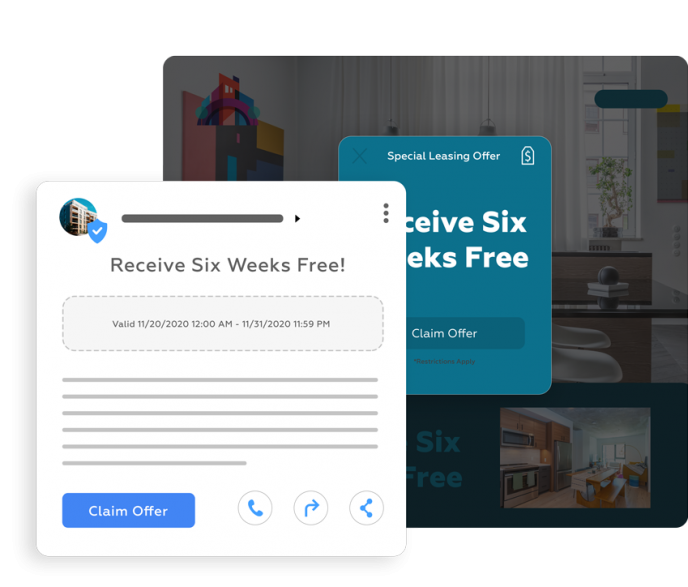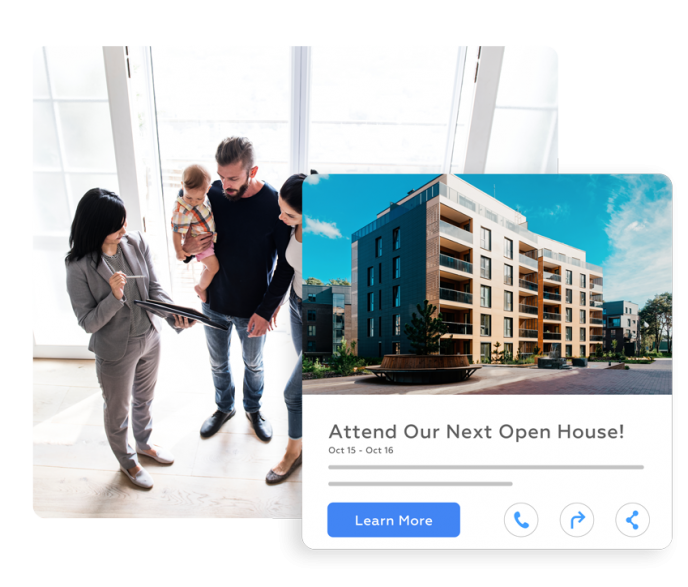 Attract New Leads
Engage new prospects with offer promotions, events, and community updates.
The Solution For You

GBP Accelerator
Drive high-quality GBP traffic with frequent, engaging GMB posts.
The fouR FACEBOOK ad mistakes that are Costing you leases
And How to Fix Them Fast!