Everything You Need To Know About Facebook Advertising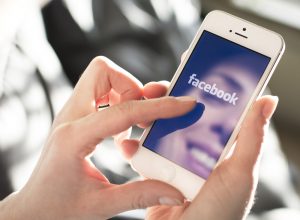 You've heard you should be advertising on Facebook and we now have even more evidence as to why it's a good idea. A new study says that Facebook users engage with promoted posts the same way that they react to organic content. According to L2's Promoted Posts report, emotion reactions on paid posts are nearly the same as reactions to organic posts1. Facebook users actively engage with promoted posts as much as organic posts, proving the effectiveness of serving Facebook ads to target audiences.
Knowing that users will respond and engage with your ads is a huge benefit to advertising on Facebook. If that isn't enough to convince you, consider four other compelling reasons why to advertise on the social network:
Active, engaged audience
With 1.49 billion members worldwide, and 22 billion ad clicks per year, Facebook is providing businesses with the largest advertising opportunity since search. Your Facebook audience is waiting for you to reach out with targeted advertising.
Cost-efficient options
The days of reaching fans with organic posts are gone because with Facebook's algorithm, those posts aren't appearing in their newsfeed. Getting traction from organic activity on your business page won't yield results, so you need to advertise. A dollar spent on Facebook ads goes much further than other advertising platforms. You can run a focused, cost-efficient campaign with minimal effort.
Focused targeting capabilities
The level of targeting you can get with Facebook is exceptionally focused. Choose audiences by behaviors, interests, demographics, age ranges, or locations. Try remarketing on Facebook through Custom Audiences. This strategy targets an audience that has already visited your website, and therefore is more likely to be interested in your dealership. Custom Audiences enables you to deliver a relevant and effective message to known audiences, increasing efficiency in your marketing campaigns.
Multiple ad formats
Facebook offers multiple ad formats for you to use, including these three popular options:
Carousel Ads: Carousel Ads display 3-5 images and links within a single ad unit to direct viewers to specific pages on your website. Carousel ads offer improved click-through rate over single image ads and a considerable reduction in cost per click.
Lead Ads: Collect information from interested consumers with Lead Ads. Give interested consumers a chance to get a free quote, sign up for a newsletter, or redeem an offer.
Dynamic Product Ads (DPAs): Reach consumers who have already expressed interest in your cars with DPAs. Each ad is specifically formatted so it is highly relevant and automated with your information.
Did you find this blog post interesting? Comment below and let us know your thoughts or questions!
Schedule a Call