Claire is Always Available
Whether it's questions about pricing, availability, or your pet policy, Claire has the answer. Customize the virtual assistant with your community's most frequently asked questions, latest offer, or option to schedule a tour.
Increase Lead Conversions
After an initial conversation with Claire, prospects are encouraged to schedule a tour with Schedule Genie® or claim an offer with Spotlight.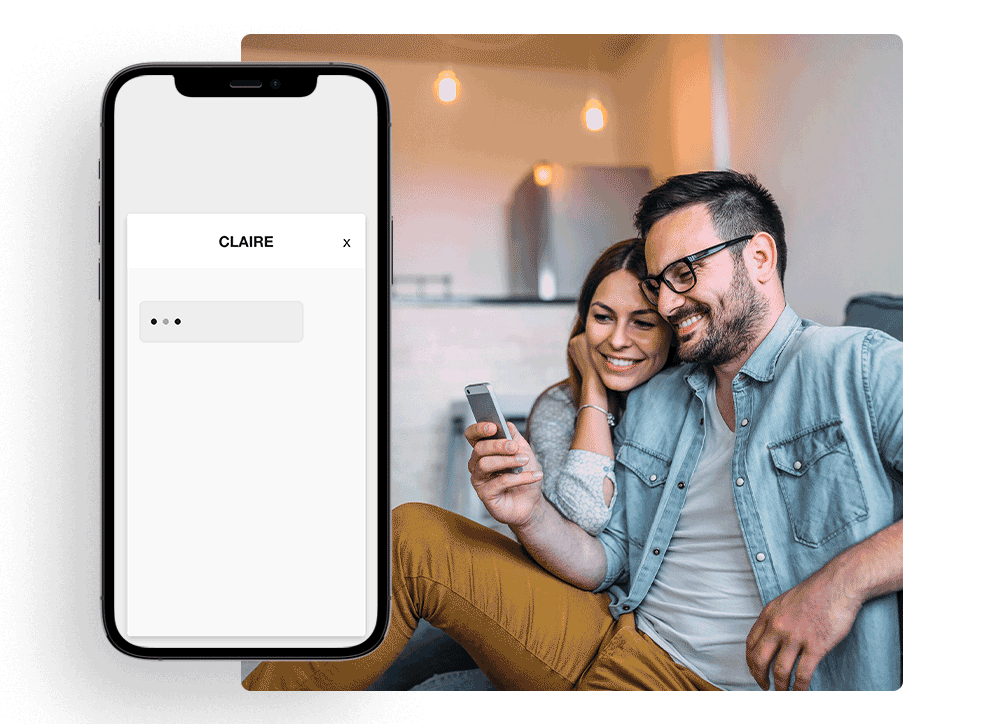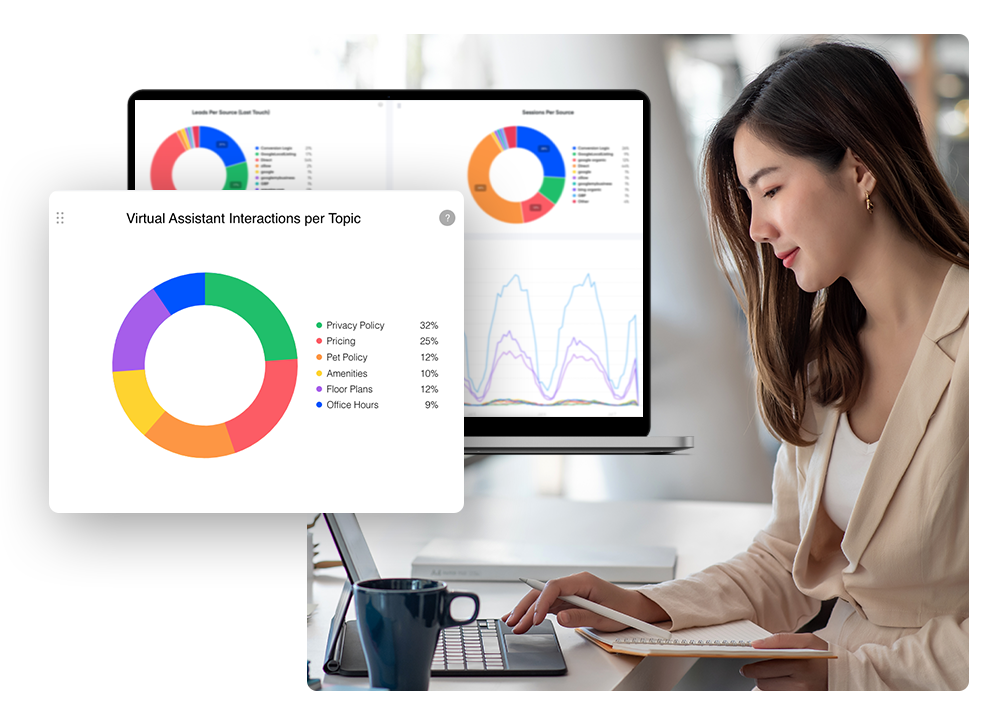 Gain Customer Insights
Learn what's important to your target audience. Identify customers' most pressing questions with real-time reporting in The Conversion Cloud®.
Complimentary with The Conversion Cloud®
Our mutual goal is to provide a better experience for our customers. Since customers value instant information, we feel it's important to include a complimentary chat experience.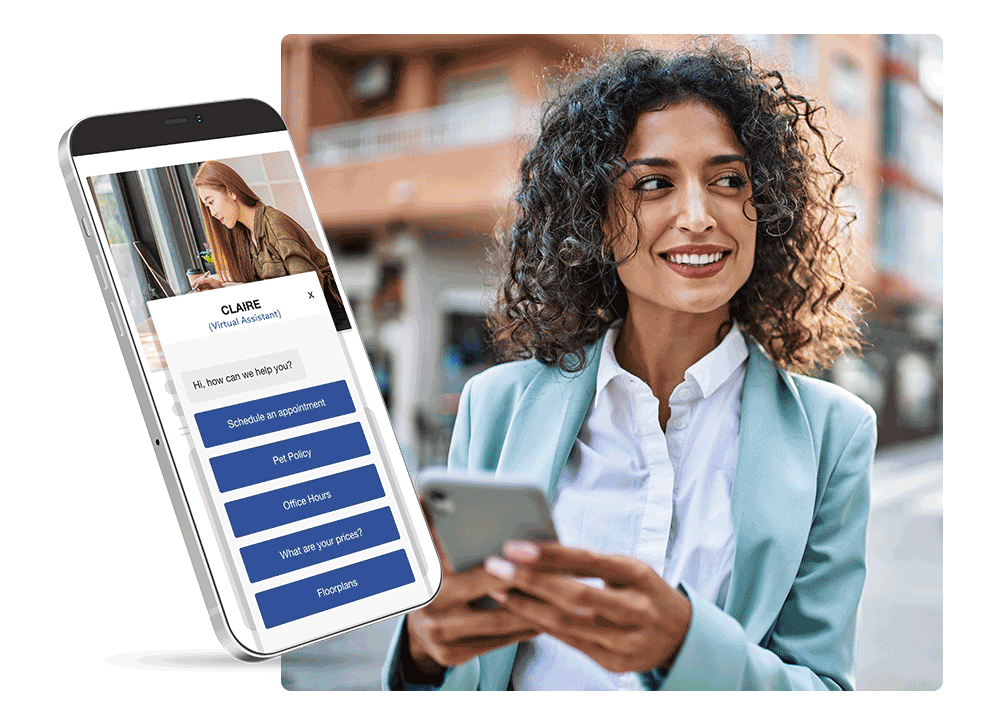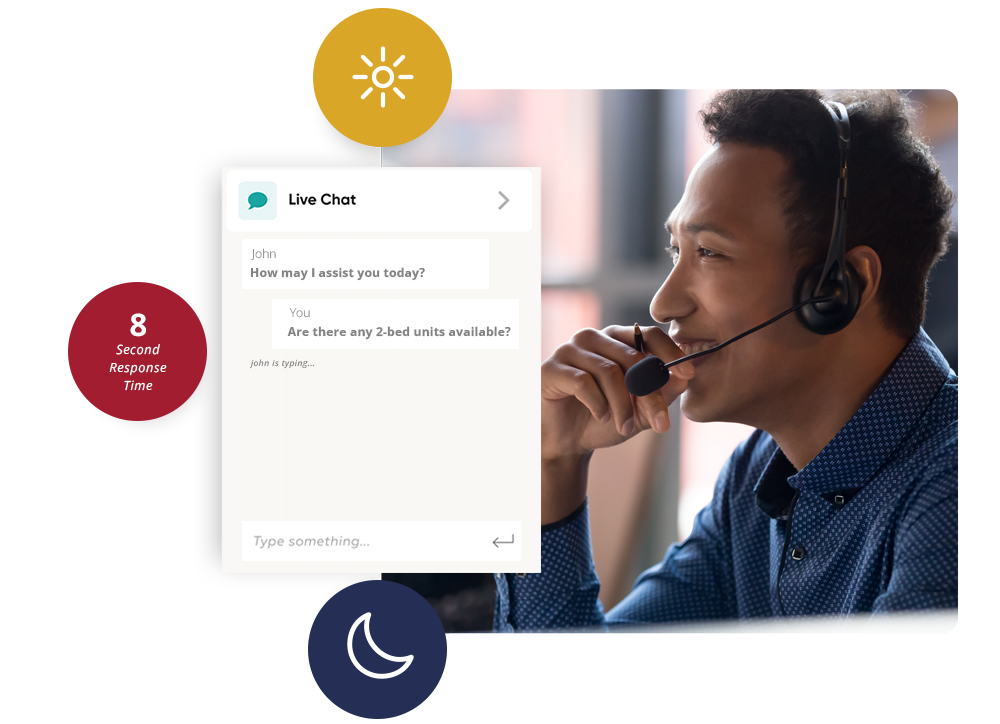 Fully Integrates with Live Chat
Seamlessly incorporate Live Chat with your virtual assistant experience to deliver personalized responses from highly trained chat professionals. Live Chat can help prospects who ask questions that are complex or difficult to predict.
The four FACEBOOK ad mistakes that are Costing you leases
And How to Fix Them Fast!