SUPERIOR CUSTOMER EXPERIENCE DAY OR NIGHT
47% of prospects visit your website outside business hours leaving them with unanswered questions. Our chat solutions give prospects the information they need 24/7, giving you the opportunity to generate leads anytime.
Increase Lead Conversions
After an initial conversation with our virtual assistant, Claire, prospects are encouraged to schedule a tour with Schedule Genie® or claim an offer with Concession Manager®. Our Live Chat team takes the time to fully answer prospect questions and gather qualifying information to help your team make a sale.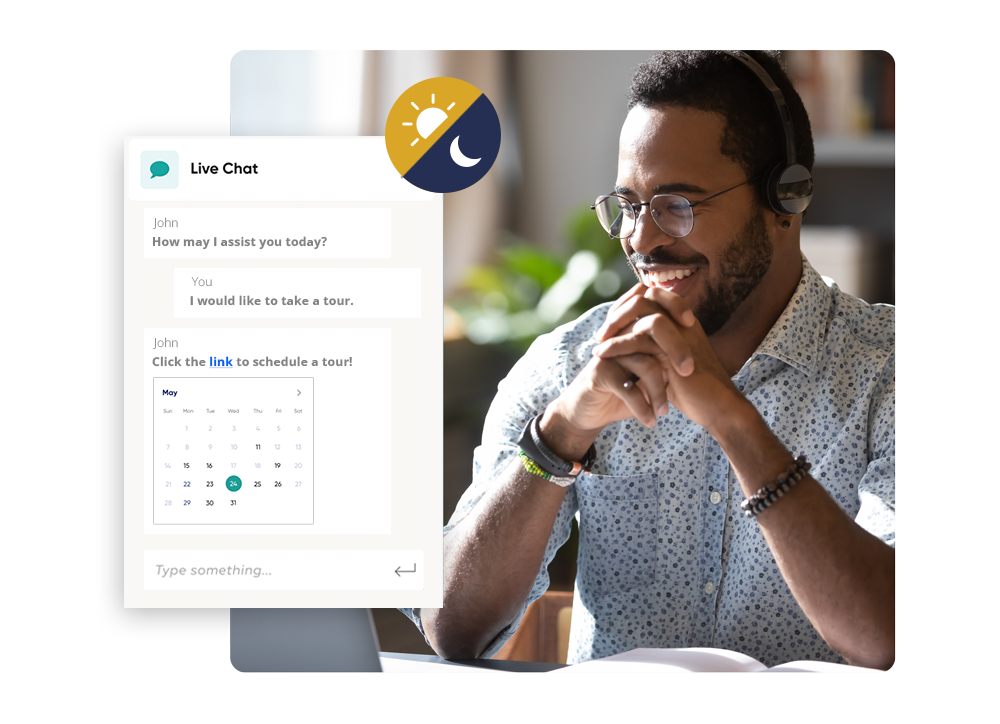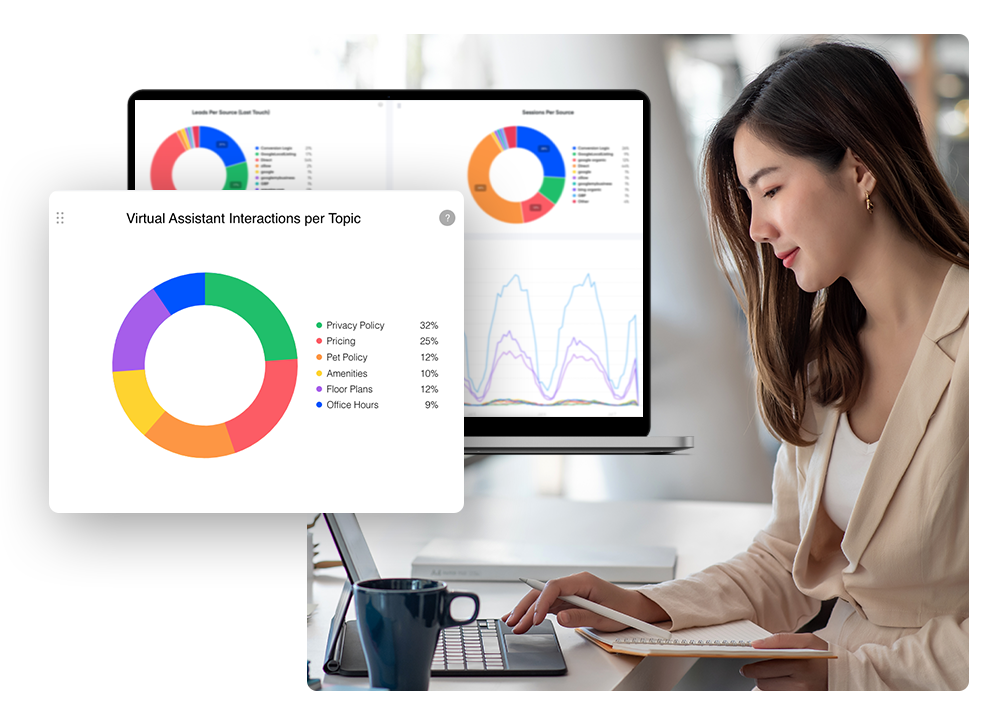 Discover Valuable Customer Insights
Learn what's important to your target audience. Identify the most pressing customer questions with real-time reporting in The Conversion Cloud® module, Clarity Attribution.
Flexible Chat Solutions for Every Prospect
Our virtual assistant, Claire, and the Live Chat team deliver a powerful combination of quick answers and human interaction to keep prospects engaged while promoting conversions. Claire is complimentary in your Conversion Cloud® subscription and Live Chat is a flexible option for questions tougher to anticipate.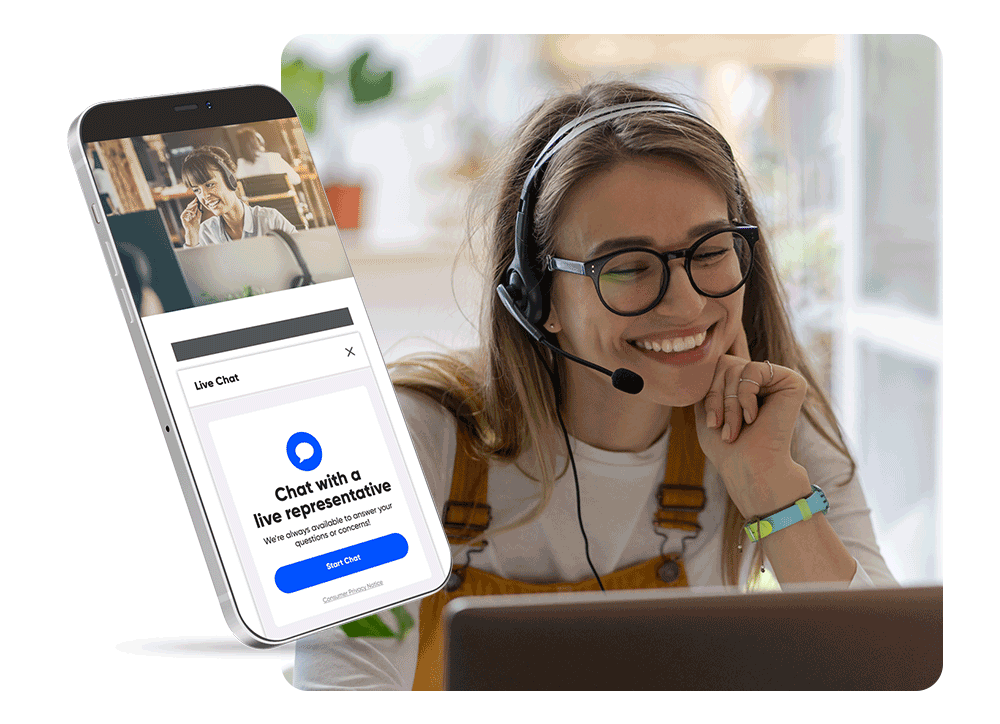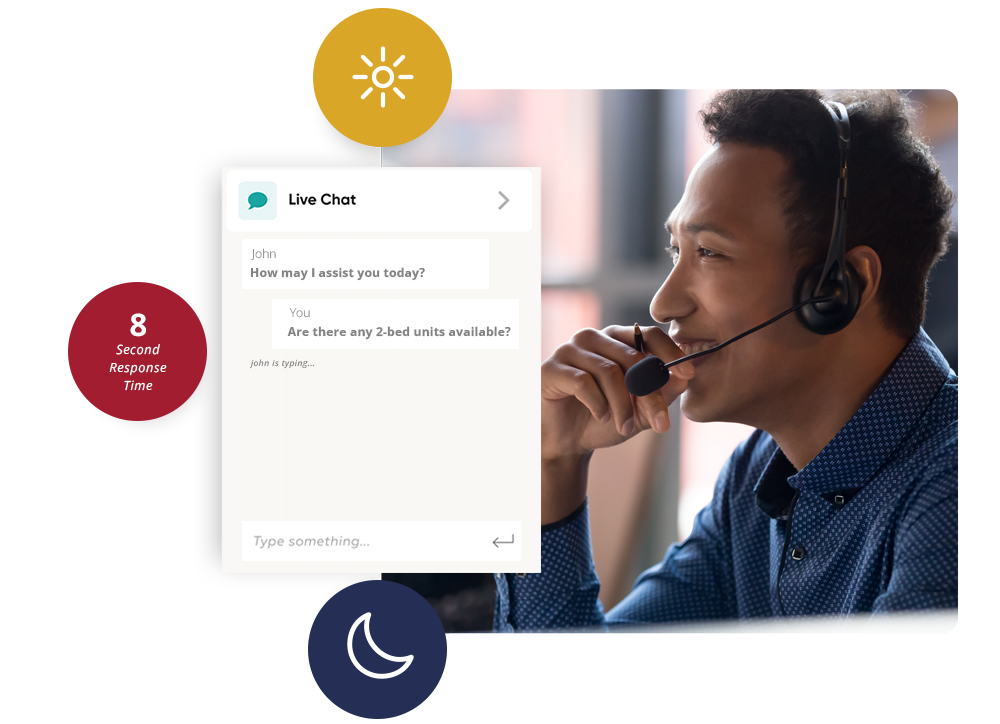 Fully Integrates with Live Chat
Seamlessly incorporate Live Chat with the virtual assistant experience to deliver personalized responses from highly trained chat professionals. Live Chat can help prospects who ask questions that are complex or difficult to predict.
The fouR FACEBOOK ad mistakes that are Costing you leases
And How to Fix Them Fast!