Elevate Lead Gen With The Conversion Cloud
Each tool in The Conversion Cloud suite connects your team with the interested prospects on your website. Your team has full access to automated tour scheduling, offer promotion, pre-qualification, and live chat tools for a single price.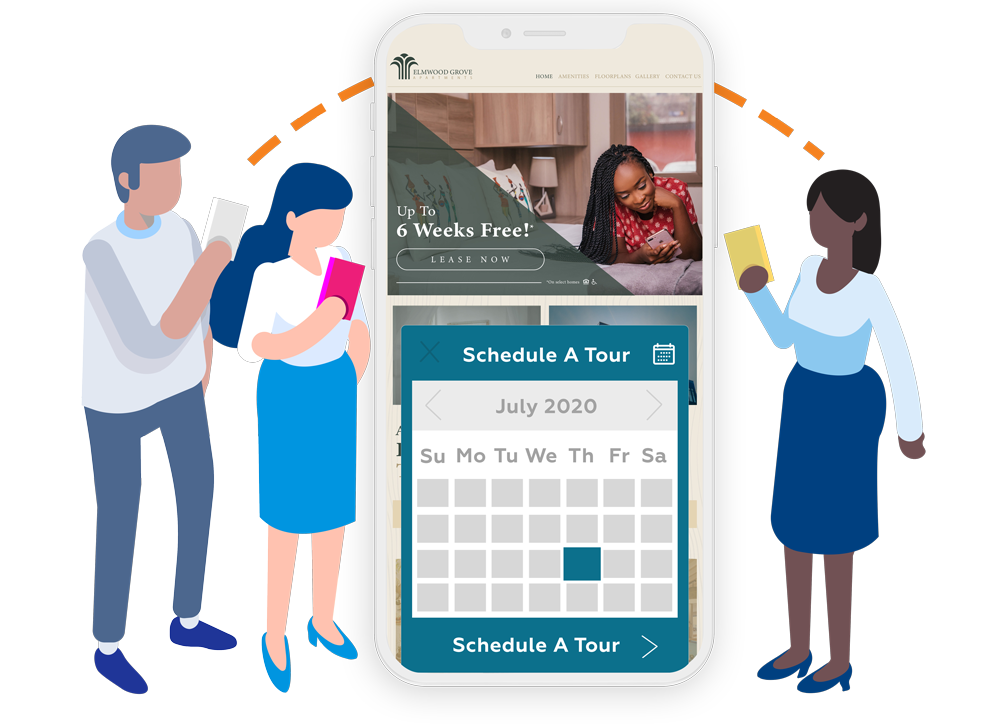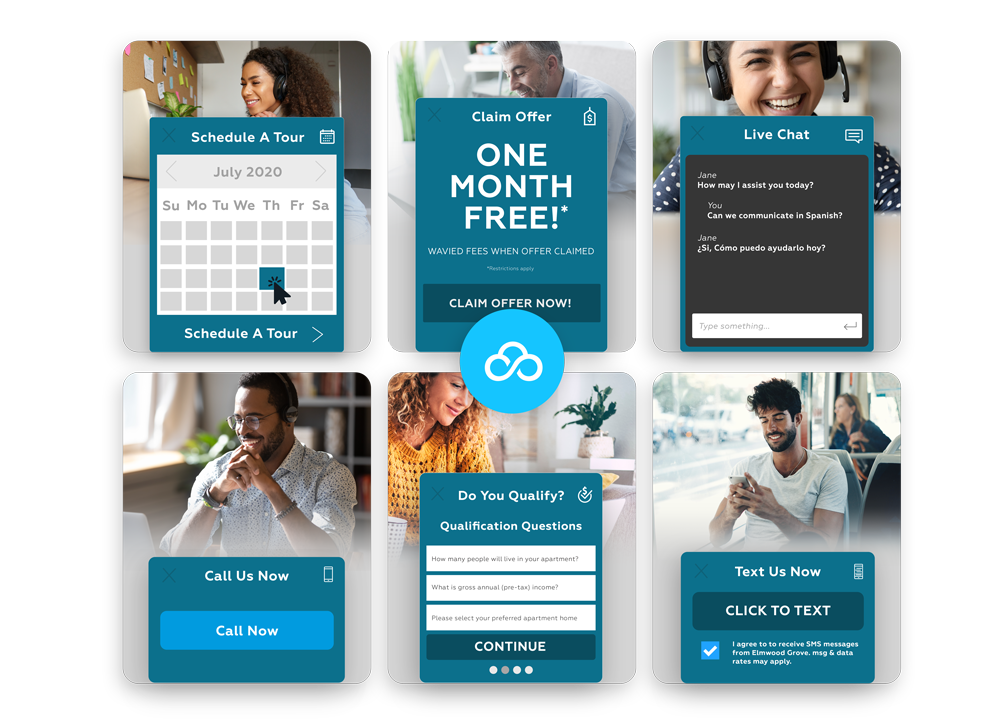 How The Conversion Cloud Works
Help your team connect with interested prospects on your website. The Conversion Cloud bundles seven lead generation tools into a single suite, tailor-fit for max lead gen performance.*

Provide these easy-to-use solutions for apartment seekers on your website, and watch your leads, tours, and leases soar!
*Our managed Live Chat service must be purchased separately.
Get Leads & Leases
Imagine what your team can do with an extra 45 high-quality leads and tours each month. Don't just get leads, track leases. See exactly how many leads and tours went on to sign a lease with Conversion Cloud reporting!
45
Average Leads Per Month
19
Average Tours Per Month
2.6
Average Leases Per Month
7 Tools. One Powerful Suite.
How to Get Started

Step 1
Schedule a demo with a digital marketing professional

Step 2
We install and customize the tools to meet your needs

Step 3
Generate more leads and tours
YOUR DIGITAL
MARKETING ROADMAP