10 Facts You Need to Know About Marketing to Boomers
Whether searching for themselves or an elderly parent, boomers make up a core audience in today's senior living market. Unlike the generation before them, boomers are actively using the internet to search for information, seek out entertainment, and connect with people online. While not exactly digital natives, this group has adapted to using technology to meet their goals. To connect with the nation's second-largest generation, marketers will need to focus their marketing dollars on the right online channels and create digital experiences that align with this cohort's preferred way of discovering and evaluating products and services. Keep these ten statistics in mind when making decisions about marketing to boomers in the senior living space.
Fact #1
Search engine marketing is the most effective channel for marketing to boomers. 65% of boomers made a purchase as a result of using a search engine, a greater percentage than social media or watching videos (DMN3). Investing in pay-per-click advertising is the best way to reach your target market consistently across search engines. We recommend our senior living clients use Google and Bing Ads to capture market share in the search engine when boomers are searching for senior care in their local area.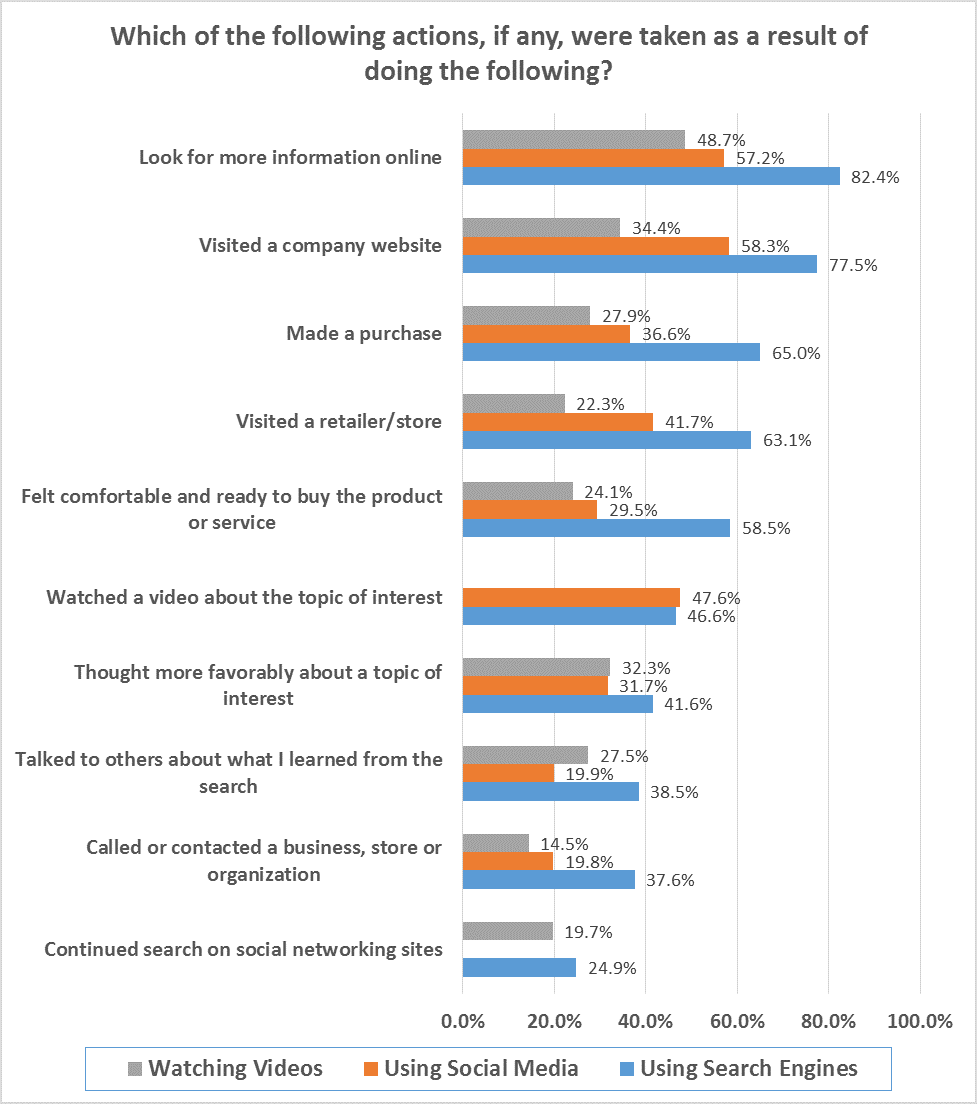 Fact #2
37% of boomers increased their social media usage over the past year, and 16% expect their usage to continue to increase over the next three years (Sprout Social). Social media advertising is a great way to promote your community to seniors due to its increasing popularity. When advertising to this audience use clear and straightforward marketing messaging, speak to their desire to avoid isolation, remain active in their retirement years, and avoid making direct references to their status as a "senior".
Fact #3
Facebook is the most popular social media platform among baby boomers. 50% of U.S. adults ages 65+ and 73% ages 50-64 say they use Facebook (Pew Research). Facebook is the best advertising platform for promoting senior living communities at every level of care. Boomers primarily use this channel to connect with their friends and family. If you are marketing to seniors looking for their own future living options, position your offering as an opportunity to grow their in-person social network. If you are promoting assisted living and memory care to younger boomers looking for their parent's care, focus on your skilled staff, promote offers and discounts, and show how your community offers seniors in your care a level of independence and fulfillment.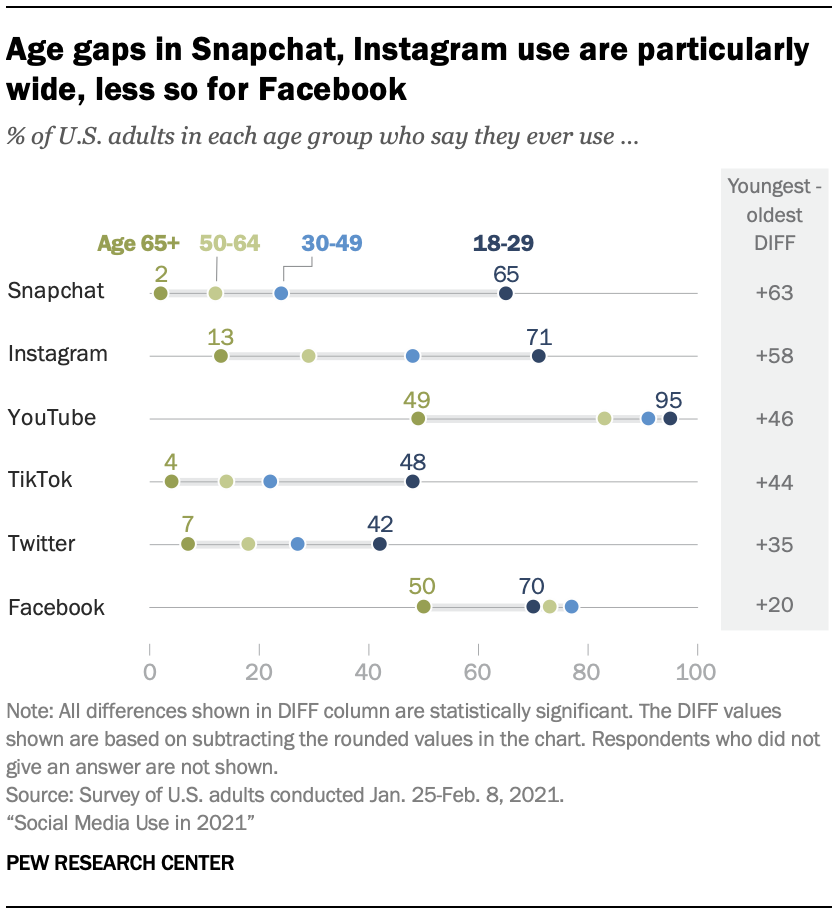 Fact #4
Recent stats show 83% of adults ages 50-64 and 49% of adults 65+ watch YouTube (Pew Research). YouTube has become the platform of choice for boomers looking for product information, to learn something new, or to be entertained (Think With Google).
1 in 3 boomers watch YouTube to learn about a product or service.
Boomers are 1.3 times more likely to watch a YouTube tutorial video than to read instructions.
68% of boomers say they watch YouTube videos to be entertained.
YouTube is a powerful channel for reaching boomers. When you advertise on this platform target your audience by their keyword searches in Google. This strategy optimizes your investment as the audience is more likely to click on your ad and visit your website. When creating ad content for this platform, showcase your community's amenities, services, and community environment. Boomers pay attention to product offering specifics over testimonials when watching YouTube to learn about a product or service.
Fact #5
86% of online seniors spend at least 6 hours a day online and own an average of five devices. These digital users primarily spend their time among the following three online activities: staying in touch with friends, organizing their finances, and improving their health. These behaviors aren't limited to the recent events of the pandemic. 70% of seniors say they will spend the same amount of time when the pandemic is no longer a concern (Think With Google). Consider aligning your content marketing strategy to address these three activities.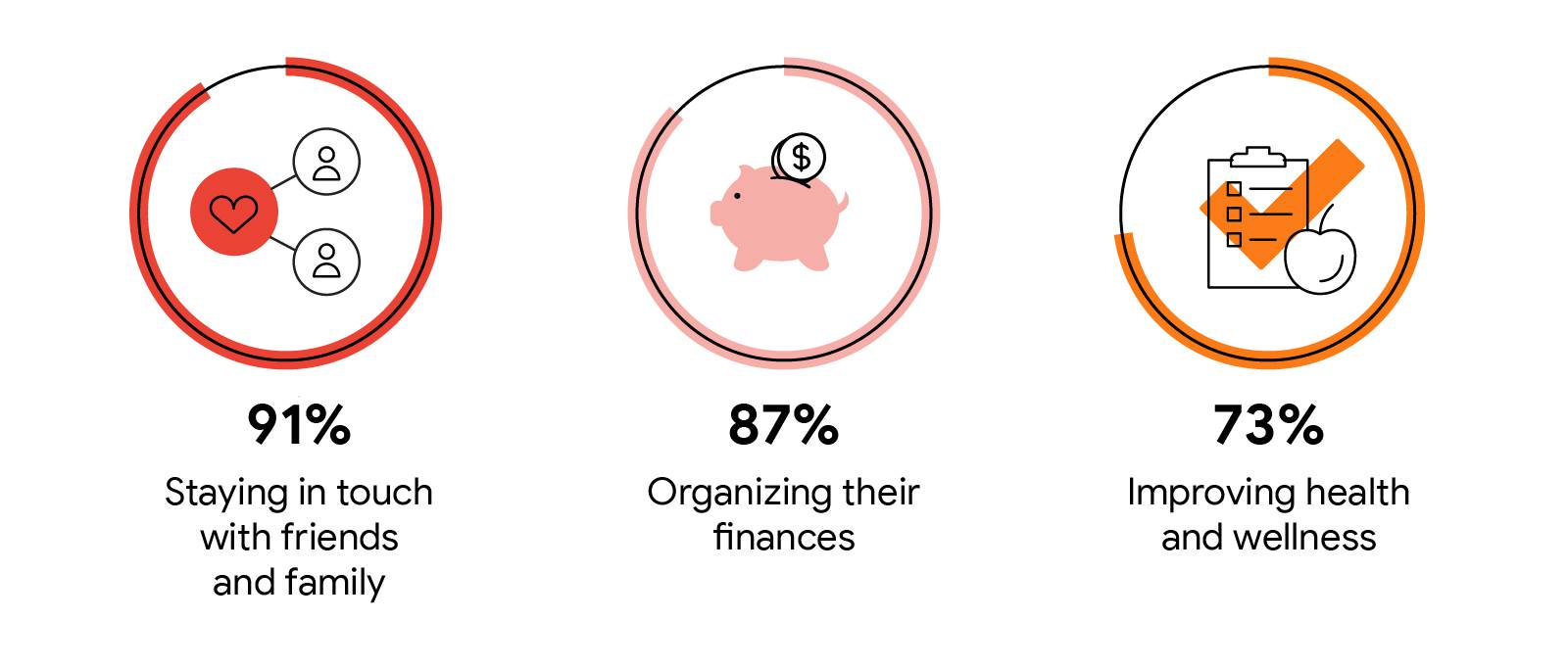 Fact #6
Watching TV is still a popular pastime for boomers. 59% of boomers spend more than 20 hours watching TV and 21% of boomers stream TV on a personal device (Ipsos). Over half of all older consumers are already subscribing to at least one streaming service (Rev). As more and more of this cohort switches to streaming on connected TV platforms, new opportunities open up to target seniors. Unlike traditional TV advertising, Connected TV offers more granular targeting capabilities, can result in direct clicks to your website, and offers post-view website visit attribution.
Fact #7
Baby boomers are no stranger to making online purchases. According to AARP, the 50+ market makes up 39% of all online purchases, spending nearly twice as much online as Millennials. People ages 50+ are also responsible for over 50% of all consumer spending. Boomers are used to sophisticated online shopping experiences. When selling to them online, make sure your website delivers a modern and feature-rich experience. Use virtual tours, live chat, and image or video-heavy product pages to live up to their growing expectations for online shopping-focused website experiences.
Fact #8
96% of baby boomers use search engines, 95% use email, and 92% shop for products and services online rather than shopping in stores and shopping malls (Forbes). Think about the online search process for seniors as a multichannel approach. Create paid search campaigns to ensure boomers discover you, deliver value and information on your website, and collect contact information to remarket to them with email.
Fact #9
74% of Baby Boomers think email is the most personal channel to communicate with brands (HubSpot). The senior living buying cycle can take months or even years. Email marketing is critical to the senior living marketer's playbook as it establishes a direct and personalized experience with boomers. Use email to promote offers, events, and tour experiences. Follow up with lead nurturing campaigns and personalized sales messages to maintain a high-touch brand experience.
Fact #10
Last but certainly not least, when you market your senior living community to boomers online, ensure your brand reputation meets their expectations. Boomers are selective when it comes to making purchase decisions when a brand has lower online reviews. Only 7% of consumers older than 55 would use a business that has less than 3 stars (Bright Local). Frequently monitor Google, Facebook, and Yelp to protect your brand reputation. Actively seek out positive reviews from residents and their families if your star rating falls below four stars. Reviews can be the first result a searcher sees on Google or Facebook so it's important you don't neglect this aspect of your brand presence when developing an online marketing campaign.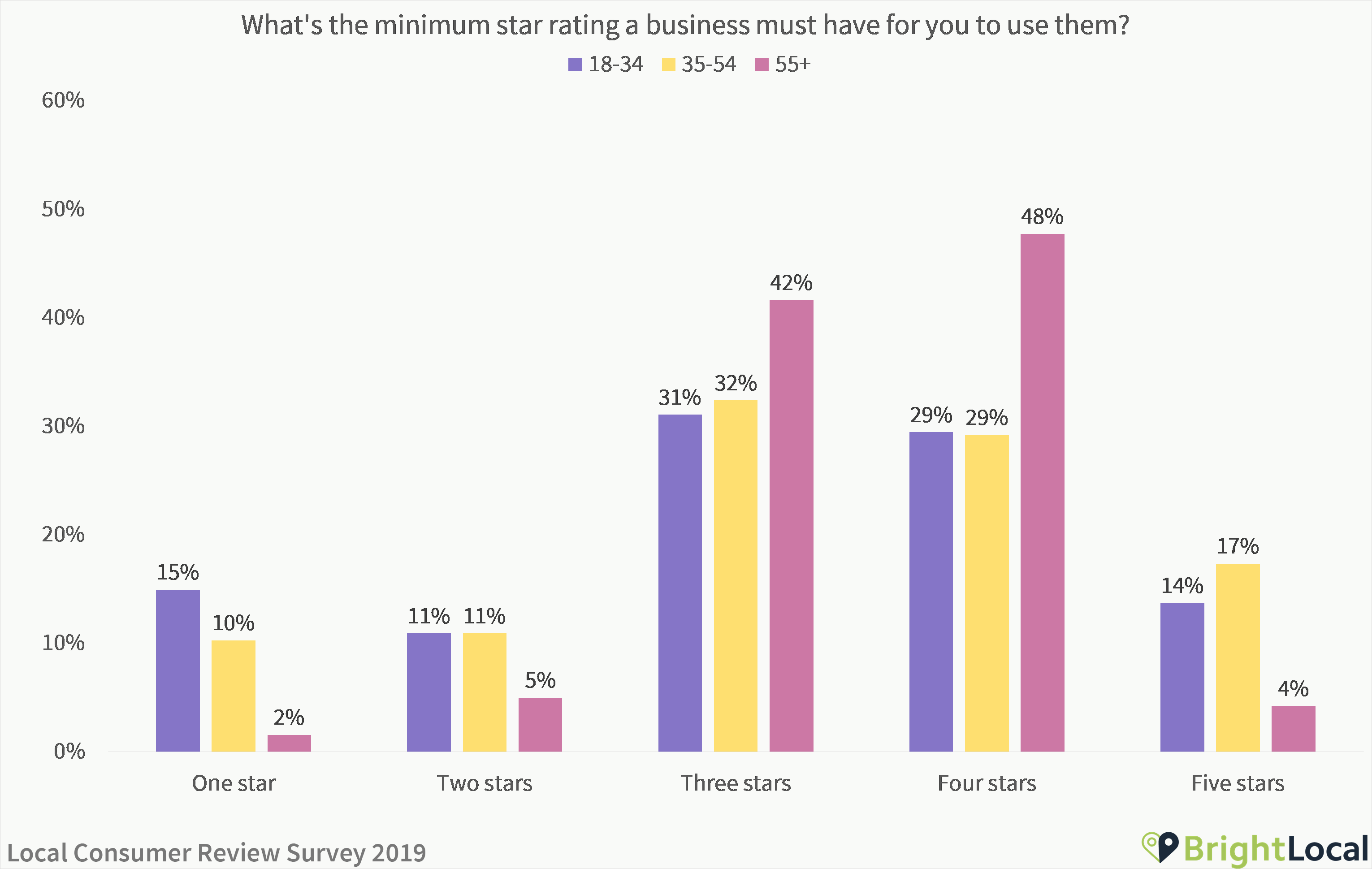 Key Takeaways
Boomers are the most digitally savvy seniors the senior living industry has encountered. They are actively using social media, search engines, and websites to research products and services and make purchase decisions. Boomers watch video ads on Facebook and YouTube and actively search for video content related to products and services when making purchase decisions. This group prefers to read and watch product content that is straightforward and speaks to the features and benefits of a service. When creating content marketing and event campaigns to connect with this audience match your strategy to help them make friends, organize their finances, and improve their health. Once a boomer engages with your brand online, use email to maintain your relationship throughout the customer lifecycle.
Schedule a Call