10 Step Guide to Marketing Lease-Ups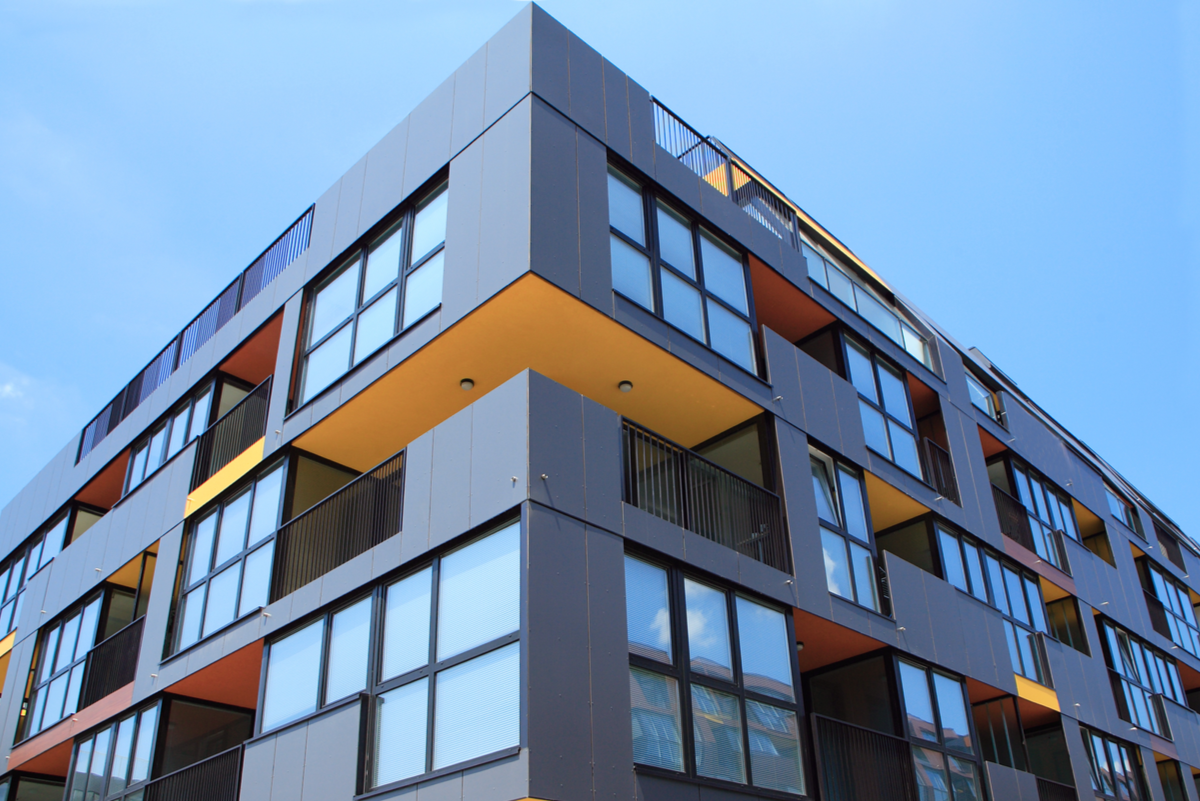 Building an online presence for a new community is more important now than ever. In a world where most of our buying decisions start and end online, new apartment brands need to establish visibility, credibility, and engagement through modern media channels to reach their target audience. Lease-ups face the challenge of competing with established communities online which benefit from better search rankings, reviews, real imagery, and a social media presence. In this ten-step guide, we cover the steps lease-up communities can take to develop an online presence, generate first-party leads, and achieve sustainability.
Step 1: Create a Brand
When creating a brand identity for a community, it is important to consider the community's unique selling point, value proposition, and target audience.
Start with a renter in mind.
Imagine what the experience will be like when a prospect tours the community, signs a lease, moves in, and lives in the community. Why will this person choose to live in this community instead of a nearby competitor? Are they attracted to the design of the community, the new location they have access to or the people they plan to invite to the rooftop lounge for drinks?
Put it into words.
See if you can distill the brand down to two or three-word phrases that encompass the community's unique selling point and value proposition.
Modern, Urban & High Tech
Active Lifestyle, Near Nature & Pet-Friendly
Historic & Near Cultural Hot Spots
Family Friendly, Convenient & Safe
Once you have an idea of what your community's brand represents you can develop the branded assets needed to communicate your brand internally and externally. These include your brand logos, font, photography, graphics, video footage, and copy guidelines. Make sure to put these brand elements in a brand guidelines document so you can refer to them later and share them with stakeholders, marketing team members, designers, and vendors.
Step 2: Develop a Website
Once you have a brand you will need to give it a digital home. Designing a website is an essential part of developing an online presence and marketing a new community. Websites give prospects a place to learn about your community before it becomes available to visit in person.
A landing page is a good starting point for a lease-up community. While you will definitely want to evolve your website to include multiple pages that feature your amenities, floor plans, image gallery, and contact information most communities don't have the necessary information and assets to develop these pages at the start of the process.
The important thing is to just get started.
Take the first step and begin to build your presence with a landing page that makes it clear to website visitors that a new apartment community will be coming soon. Make sure to include information about your location, any real images or renderings you may have, video content, and a call to action.
Step 3: Create Lead Capture Opportunities
Building up an email list of people interested in your community is a great way to collect leads at the beginning of your marketing process. A popular call to action new communities use is "Join our VIP list". Create a newsletter opt-in form on your website or use a lead capture module like Concession Manager to collect contact information from prospects in anticipation of when you start accepting lease applications.
When you start the leasing process and you have a lot of visitors coming to your site, you will want to capture as many of these new leads as possible. Website software that enables apartment seekers to self-schedule tours, claim concessions or chat with a live representative can help you engage website visitors and deliver leads and tours to your leasing team.
Step 4: Track Your Website Visitors With Google Analytics
Google's free analytics platform "Google Analytics" allows you to collect website data and analyze how many site visitors your website is bringing in, how long they stay for, what they click on, and what marketing channels brought them there. Setting up a Google Analytics account is an essential step in tracking the performance of your marketing efforts and learning how prospects engage with your site. You should set this account up the day your website goes live.
Step 5: Create a Google Business Profile
When you search for "apartments near me" in Google, communities with Google Business Profile listings take up prime real estate at the top of the search engine. This provides communities with a great opportunity to drive organic traffic to their website and increases the likelihood that apartment seekers will see the community's address in Google Maps and visit the community. To maximize your listing, fill out your profile completely and update it regularly with Google Business Profile posts, new imagery, and reviews. 
Step 5: Create a Facebook Page
The first step you should take towards creating a social media presence for your community is to create a Facebook business page.
Outside of Google, Facebook is another place people go to search for business profiles. ⅔ of Facebook users surveyed say they visit a local business page at least once a week. When creating a page, select the local business option, and under categories select the "Apartment & Condo Building".
Use your Facebook page to publish posts throughout the construction process and pre-leasing phases. Create events for your grand opening and Saturday open houses, and send people to your event page to RSVP.
Step 7: Use Paid Search Ads
New websites don't rank well in search engines. They haven't built up signals that tell search engines that they will provide users with the information they are looking for. Established communities in your area and listing sites competing for the same keywords as your community have an advantage in organic search results. Paid search advertising can help you overcome this.
When designing a paid search campaign for a lease-up, we recommend targeting local apartment seekers and search queries for apartments with your community's location in the keyword terms. In addition to location-based targeting, we recommend you invest a portion of your budget in targeting brand terms. As you build up your brand with brand awareness campaigns, searches for your brand will start to grow and you want to make sure you capture these leads as well.
When creating paid search ads for lease-up communities, it's a good idea to highlight the fact that the community is brand new and to start bidding on keywords that include "new apartments".
If you know when your community will start leasing or when people can move in, include this information in the ad. If you are offering any pre-leasing specials, include them in the ad copy and make sure to highlight any call to actions you are using, such as "Join our VIP list".
Step 8: Develop Awareness Ad Campaigns (Display Banners, Facebook & Instagram Ads, Youtube Ads)
Banner display campaigns and social media advertising can help you expose your brand to thousands of prospects. If you have high-quality renderings or real images of your community, include these in Facebook and Instagram ad campaigns. If you have video footage, consider sharing it via Youtube or Facebook and putting some ad dollars behind it to get it out to as many prospects in your target market as possible. If you are using any pre-leasing offers, banner campaigns and Facebook campaigns are a great way to highlight these specials to prospects.
Step 9: Send Email Blasts
Email campaigns are a great way to reach out to prospects who showed interest in your community prior to the leasing process. If you follow the marketing steps outlined above you should be able to capture enough leads to build up a first-party email audience. Use email campaigns to market a grand opening or remind previously interested prospects to tour your community when you open. Email campaigns can also help you promote any offers your community may be utilizing to fill up new units.
Step 10: Run Retargeting Campaigns
Don't let them forget about you. Follow up with prospects who visit your website with banner ads and social ads that target previous website visitors. Maximize your ROI by seeing the initial leads you invested in through to the end of the process. Remind those people who visited your website that you are now ready to take leasing applications and why they should come back for a tour.
Did you find this article helpful? Consider sharing it using the social sharing buttons below.
Schedule a Call