5 Best Practices for YouTube Apartment Ads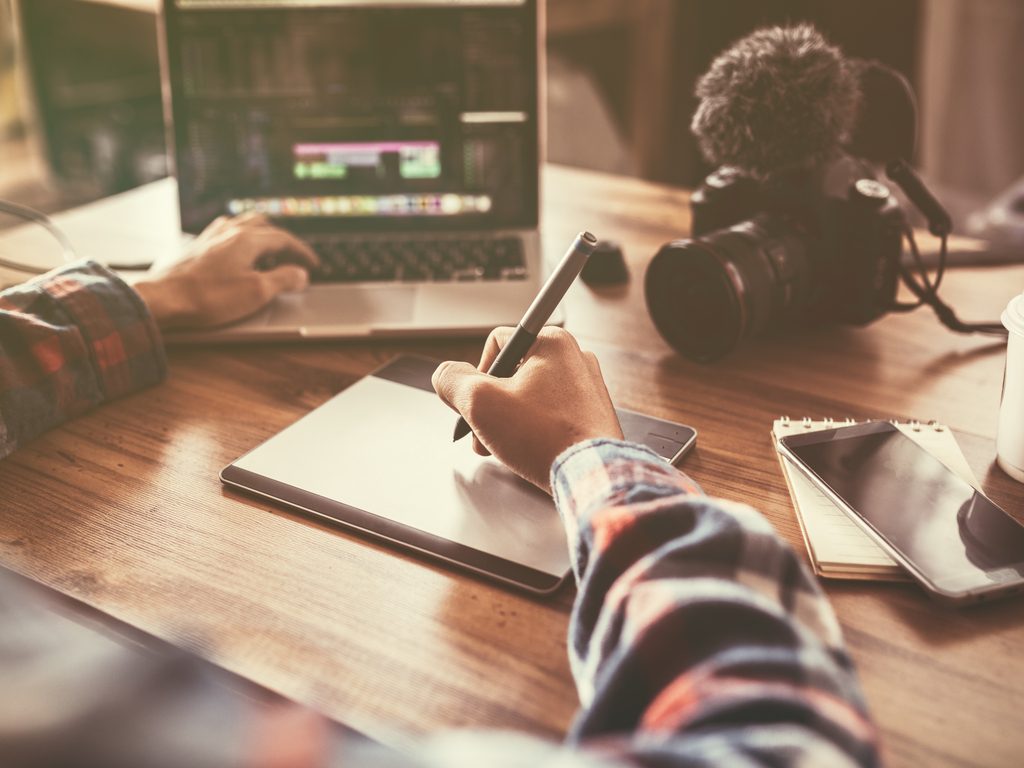 Facebook and Instagram steal a lot of the spotlight in the advertising world. But they aren't the only powerful players in the advertising game. Google's social media frontrunner, YouTube is now the most used social media platform in the country. More U.S. adults use YouTube than Facebook, Instagram, Snapchat or Twitter.

They aren't just watching cat videos all day either. American adults are watching thousands of years of apartment video content. In the past few years, YouTube viewers spent over 7,300 years of watch time on apartment and home tour videos (YouTube Advertising).

We know most U.S adults watch YouTube, and we know that they are watching apartment content, but are they watching ads?

On average, one-third of people who are presented with one of our client's apartment ads actually views (watches or engages) with the ad. (Google defines a view as someone who watches 30 seconds of your video, someone who watches the duration of the video if it's shorter than 30 seconds, or someone who interacts with your video.) These views aren't expensive either. It only costs an apartment advertiser $0.05 per view (on average) to reach apartment seekers in their local area.

So what is holding so many communities back from advertising on YouTube? Many communities don't know much about the advertising options that exist on YouTube or what to include in the video creation process. In this blog post, we share five best practices communities can use to overcome those hurdles and successfully advertising their community on YouTube.
1. Run 30-second or longer in-stream video ads
Over the last few months, we've been testing a variety of video lengths for apartment ads on YouTube. We've tested 6-second bumper ads, 15-20 second in-stream ads, and 30 second or longer in-stream, ads. We've found that in-stream video ads that are thirty seconds or longer receive better ad engagement rates than their shorter counterparts.

Bumper ads had the lowest click through and post view rates when compared to 15 seconds, 20 seconds, or 30-second ads. These short, six second ads, don't provide enough time to successfully introduce apartment communities on YouTube. While these short ads aren't the best for building brand awareness, they can be helpful as a reminder retargeting ad for someone who has already visited a community's website and are able to recognize the brand from a quick video ad.

2. Highlight the location of the community
Location. Location. Location. This is one of the most important things to an apartment seeker. If you leave out your location or fail to present it prominently at the beginning of your ad, people will skip or ignore your ad. It's critical that your advertisement is relevant to the viewer. Even if your targeting options only encompass your local area, you still need to make it clear that you are an apartment community located in "X" area at the beginning of the video. It's even more helpful to the viewer when you describe where your community is in relation to landmarks or well-known neighborhoods.

3. Give prospects a tour of your community
Apartment ads that feature a tour have higher click through and post view rates than apartment ads that only feature lifestyle content. Our previous research found that combining both tour and lifestyle content leads to even better ad performance.
Apartment seekers want to see your community. They want to know what the units look like and they want to see the amenities in action. Make this tour content even more engaging by showing someone using the apartment unit or enjoying the community's amenities. To learn more about tour vs. lifestyle video best practices, check out this blog post.

4. Use affinity targeting and custom intent targeting
YouTube runs on Google's ad platform, and Google has been making many of the features that are available in search ads, available within YouTube. One example of this is custom intent audiences. Communities can now target people on YouTube who search for apartments in their local area. We've found that non-brand local apartment campaign keywords work really well for keyword targeting on YouTube (think "apartments near me", "apartments located in (city)", "apartments near (city)").

Advertisers can also use affinity audiences (these are similar to Display or Facebook audiences) to target people on YouTube. These audiences allow advertisers to target people who are ready to move, people who have been searching for apartments, and a variety of interest-based options like people who like pets, people who like fitness, foodies, etc.

5. Segment ads by floor plan
If you want to get the most out of custom intent targeting, consider creating video tours of different apartment units. Then present these ads to apartment seekers interested in specific floorplans. Blend affinity audiences and custom intent audiences so that every time someone in the market for an apartment in your local area searches 1 bedroom floorplans, they see an ad for your community's 1 bedrooms. This strategy is especially helpful for communities who end up with a lot of vacancies for a specific floorplan and need to get the most qualified traffic possible.

Did you find this article interesting? Share it with your colleagues on LinkedIn using the social sharing buttons located on this page.

Schedule a Call