5 Tips for Creating a Multifamily Marketing Budget for 2022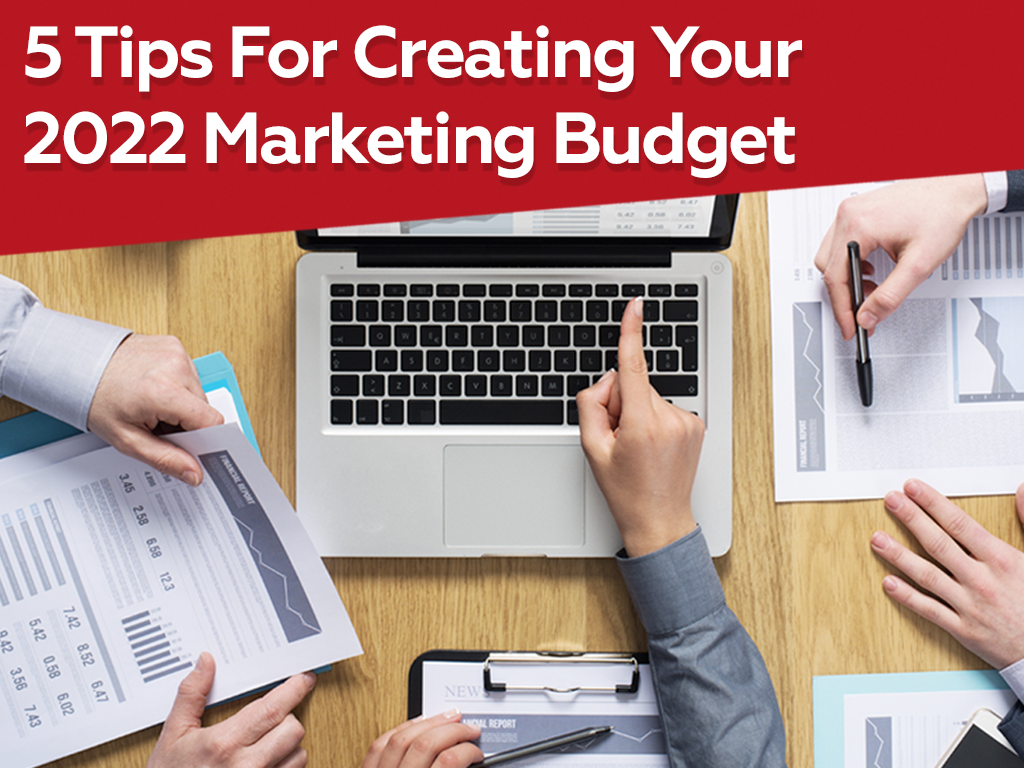 Before you copy and paste last year's marketing budget for 2022, make sure you aren't missing out on opportunities to maximize your marketing dollars. Keep in mind these five tips when planning your marketing budget for 2022.
1. Adjust for Seasonality
Plan to adjust your budget according to the time of the year apartment communities in your area have the greatest demand. Online searching for apartments picks up in early spring and peaks in late summer. Assign more of your budget to strategies like Google Ads and Retargeting when online searching is high. Searching activity and ad engagement drops in fall and winter and is at their lowest point in December. This is when you will need to build interest in your community. Allocate your awareness-building strategies like Facebook and Instagram Ads, YouTube Advertising, Display Banners, and Connected TV more budget in the months when demand is low. By adjusting your budget this way you will ensure your marketing investment goes towards the strategies that will deliver the best results each month of the year. 
2. Invest in Marketing Channels with High ROAS
Doubling down on the strategies that have brought you the best results last year is one of the best ways to maximize your marketing budget. The key is to find the things that worked last year and are still likely to bring you strong results in the following year. Right now Google and Facebook are dominating the ad market. Ads on these platforms are giving advertisers the best conversion rates. These platforms have massive amounts of user behavior data and their users have become comfortable engaging with ads. Google owns YouTube and Facebook owns Instagram, giving these two ad platforms the best mix of search and social networks to target apartment seekers online. What makes these platforms superior at advertising? Large audiences, accurate and detailed targeting, built-in conversion optimization tools, and a growing list of ad placement and ad formats. Make sure you are investing in these strategies as the foundation of your campaign budget in 2022. 
3. Consider Your Market Position
One of the common pitfalls marketers face when planning a marketing budget is not taking into consideration the community's market position relative to the local area. If a community's rates are above the market or if it doesn't have comparable amenities, design, and location to other properties nearby it's going to take more marketing dollars to overcome a lower conversion rate. If you are budgeting for a community in this situation, factor in the costs of reaching a larger audience and promoting concessions through multiple marketing channels.
4. Budget in Video
Video content opens up opportunities to reach apartment seekers in new channels and create engagement in the ones you are already marketing in. Investing in video creation, editing, and media buying can help a community reach its leasing goals faster and provide a greater ROI with each ad dollar spent. If the community you are marketing has had trouble getting started with video in the past look for low-cost opportunities to maximize the assets you already have. Get creative with low-cost editing solutions to create videos you can leverage across ad networks. Create 6, 15 and, 30-second video assets from community imagery, recorded apartment tours, and social media content. If you have more to invest, shoot and edit footage for multiple videos so you can change out your video ad content each month.
5. Ensure Lead Capture
If your website isn't leveraging lead capture technology to convert website visitors into sales opportunities your ad investment won't go very far in generating leases. Investing in advertising without a lead generation strategy is like filling water in a leaky bucket. Technology that keeps visitors on your site and gives them a reason to give you their contact information is essential to maximizing your ad investment. Self-scheduled tours, limited-time offers, live chat, and click-to-text features are ways you can utilize today's lead capture technology to convert your hard-earned website visitors into leads, tours, and leases.
Conclusion
We hope these tips will help you create a realistic plan for your marketing investment in 2022. If you want more guidance on creating a marketing budget for next year or are in the process of looking for a digital marketing vendor, feel free to schedule an appointment, and a Conversion Logix multifamily marketing expert will help you get started.
Schedule a Call