7 Marketing Stats for Your Next Pitch with Ownership Groups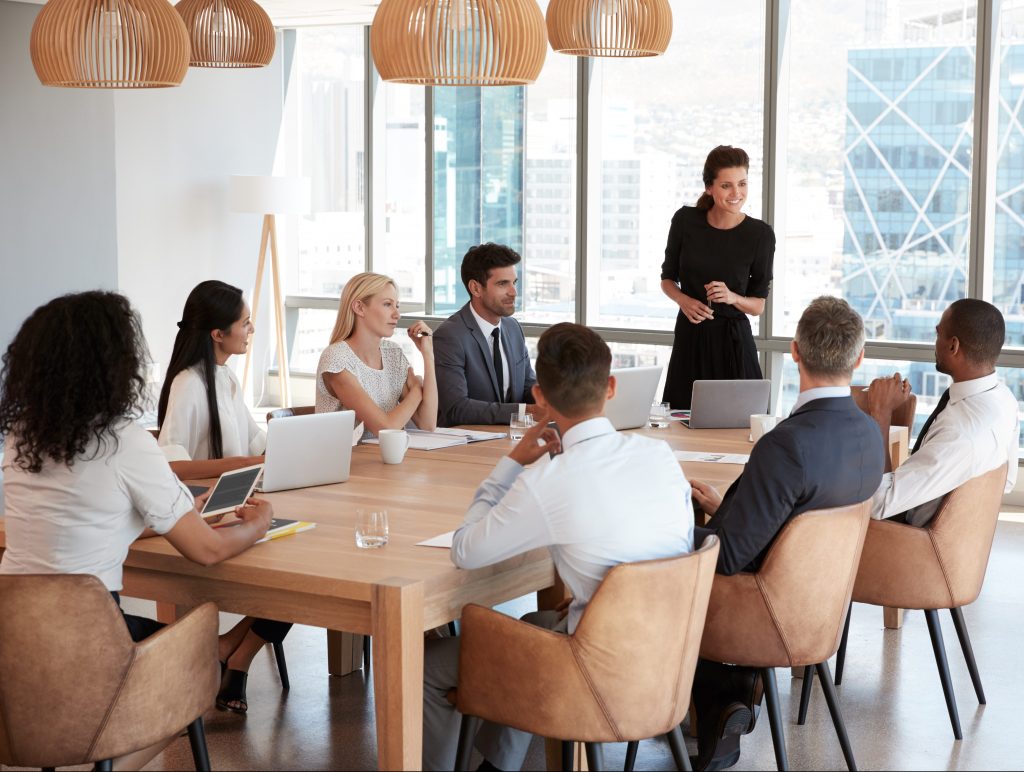 Are you preparing for your next pitch with an ownership group? Whether you're pitching your lease-up strategies for a new property, looking to expand your property portfolio, or are discussing budgets for your existing properties, these marketing stats will help your presentation pack more punch.
Paid Social Advertising Crushes Organic
Simply put, paid social advertising helps communities reach stabilization faster. Success on Facebook used to be measured by the number of Likes on a page, but that is no longer true. Today, the average organic reach of any post is just 6.4% of your total page likes.

Be sure to use paid and organic social strategies in the right way. Use the detailed targeting options available on Facebook, Instagram, Messenger, and Facebook's Audience Network to drive leads to a landing page with robust information about a community. Use organic social content to create social proof for prospective residents and remember that it doesn't have the requisite reach to drive a high number of leads.
Apartment Seekers Watch Videos
It's true: video content drives qualified traffic. Research has shown that companies boost online search traffic by 41% when they incorporate video into their marketing strategy. Add to this that 73% of US adults watch YouTube videos and 33% of all online activity is related to video consumption, and you see why video is a must-have for multifamily marketing.
Conversion Investment Pays Off
Communities that invest in conversion tools and automation see a lift in conversion rates on their websites. Automated tour schedulers such as Schedule Genie can give communities a 57% lift in the number of tours scheduled. In addition, our research has found that communities using Concession Manager, another of our powerful conversion tools, see an average lift of 81% in leads. These numbers demonstrate that making the tools on your site more effective generates a higher marketing ROI.
Search is a Must-Win
Most apartment seekers begin their search online. And how do they start that search? Google. Communities have a lot of competition against ILS sites for organic search listings. A Paid Search campaign can help your community rise to the top of the search engine. Here's why showing up in the top three positions in an apartment search is so important.
Paid search listings perform better than organic search listings when searchers have a high purchase intent. According to WordStream, "64% of people click in Google ads when they are looking to buy an item online".
That makes search ads a must-win for your community.
Google Business Profiles Drive Qualified Traffic
Nearly 30% of apartment website traffic comes from Google Business Profile (GBP) listings. And, apartment seekers are 29% more likely to convert to a lead when they click to enter your website from a GBP search. This is why investing in your Google Business Profile and posting content regularly is an effective way to attract new leads and engage prospective tenants.
Live Chat Converts
When apartment seekers land on your community's website, they are often there for only a short amount of time before they need answers to specific questions. One of the most effective ways to engage them is with chat tools like Live Chat (as opposed to chatbots, which provide responses to keyword prompts and can fall short). In fact, we've seen that nearly 80% of prospects convert into leads after engaging in chat.
Connecting with Generation C is Smart
Google calls today's modern digital consumer Generation C and recognizes their devotion to creation, curation, connection, and community. While 80% of Millennials belong to Generation C, this is a mindset that is cross-generational. Together, Gen C influences more than half a trillion (yes, trillion) dollars in spending. They're using digital media, social media, and online video every day (often for hours) and that's where they are making their purchase decisions. For this reason, your strategy needs to rely on an effective, precise marketing mix that puts your community where members of Generation C are looking.
---
Interested in learning how to build lease-driven marketing that fills your community faster? Subscribe to our blog.
Conversion Logix supercharges your multifamily marketing with lease-driven campaigns, powerful conversion tools, and industry-leading customer service. Since our founding in 2010, we have assembled a team with decades of industry experience and provided leases for hundreds of communities across the country.

Schedule a Call