Ad Spend Trends in 2019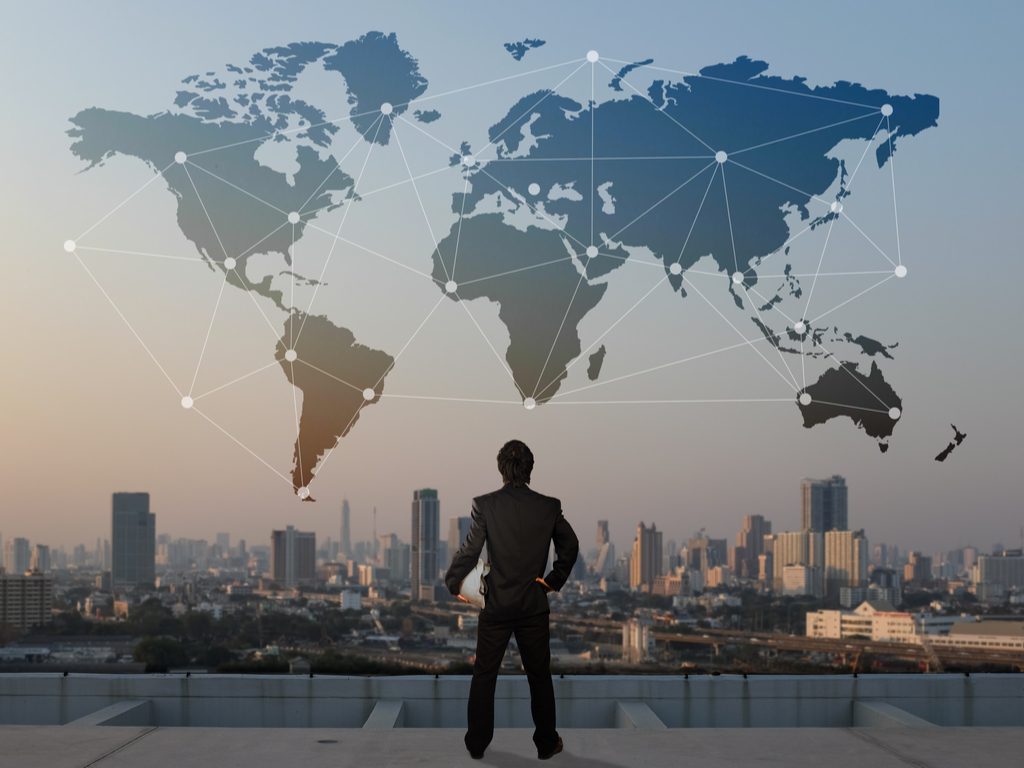 Ad spend across big brands has increased in the U.S. amid a growing economy, low unemployment, higher household wealth, and high consumer confidence levels. In their annual global ad spend report, the Dentsu Aegis Network forecasted that ad spend in 2019 will continue to increase, but at a slightly slower growth rate than we saw in 2018 (3.8% vs. 4.1%).
Where are brands spending their money in 2019? It's still a mix of digital and traditional ad campaigns. While big brands across the world are investing more in digital every year, the move from traditional to digital is happening at a slower pace than what many of us in the marketing community might've expected.
The Slow Crawl from TV to Digital

It should come as no surprise that budgets are increasingly moving to digital as spend on TV advertising in the U.S. declines. Even with a rise in digital spend from 38.5% in 2018 to a predicted spend of 41.4% in 2019, big brands are still expected to spend 34.1% of their media budgets on TV. The other 26% of media spend in 2018 went to newspapers, magazines, radio, cinema, and outdoor. With over half of ad spend going to non-digital media channels, it's evident that big brands are still working through their transition from traditional to digital.
Mobile Marketing Initiatives
The move from desktop media spend to mobile is still leading the conversation surrounding the future of the digital landscape. According to the Dentsu Aegis Network, "Within digital, Mobile ad spend remains the fastest growing platform and is forecast to grow at 19.2% in 2019. It will make up 29% of global ad spend in 2019 and more than 30% of global ad spend in 2020.".
In short, it appears that ad spend on mobile is growing at a rapid rate yet is still only on pace to makeup ⅓ of ad spend in 2020.

So where within mobile and digital advertising are brands looking to invest?
Video
Marketers are still beating the video drum. Video advertising is the fastest growing digital ad spend category and is expected to grow by 20% in 2019. This increase is driven by the growing adoption of mobile video and streaming services. More than half of this video ad spend is going to PC's and connected TV's. Nearly a quarter of video spend is going to YouTube video ads, the most popular social channel among adults in the U.S.
Google Search

Google reported higher revenue from search advertising at the end of 2018 which spurred investment on the platform. While a rise in ad budgets going to search doesn't feel like much of a change, the way people are searching is changing. Nearly a third of Google searches are coming from voice assistants. These personal assistants only share 1-10 search results with a searcher compared to the hundreds that appear in traditional online searches.
Instagram Influencers
Instagram's rapid user base growth and popularity among Millennials and Gen Z have led to more ad spend on the platform. Big brands are choosing to make these Instagram investments through influencers. When Instagram announced a new slew of in-app shopping features, influencers and brands got on board. Investments in Instagram influencers are expected to continue into 2019.
Conclusion
Ad budgets are shifting away from TV and towards digital. Brands are spending the greatest portions of their digital budgets on Display Advertising, followed by Paid Search, Online Video, and Social Media. Online video and Social are growing at the fastest rates, among these digital channels and these trends are expected to continue in 2020.
What do you think about these ad spend trends? Let us know in the comments below or move the conversation to social using the social sharing buttons on this page.

Schedule a Call