Conversion Logix® Introduces TikTok Ads and Virtual Assistant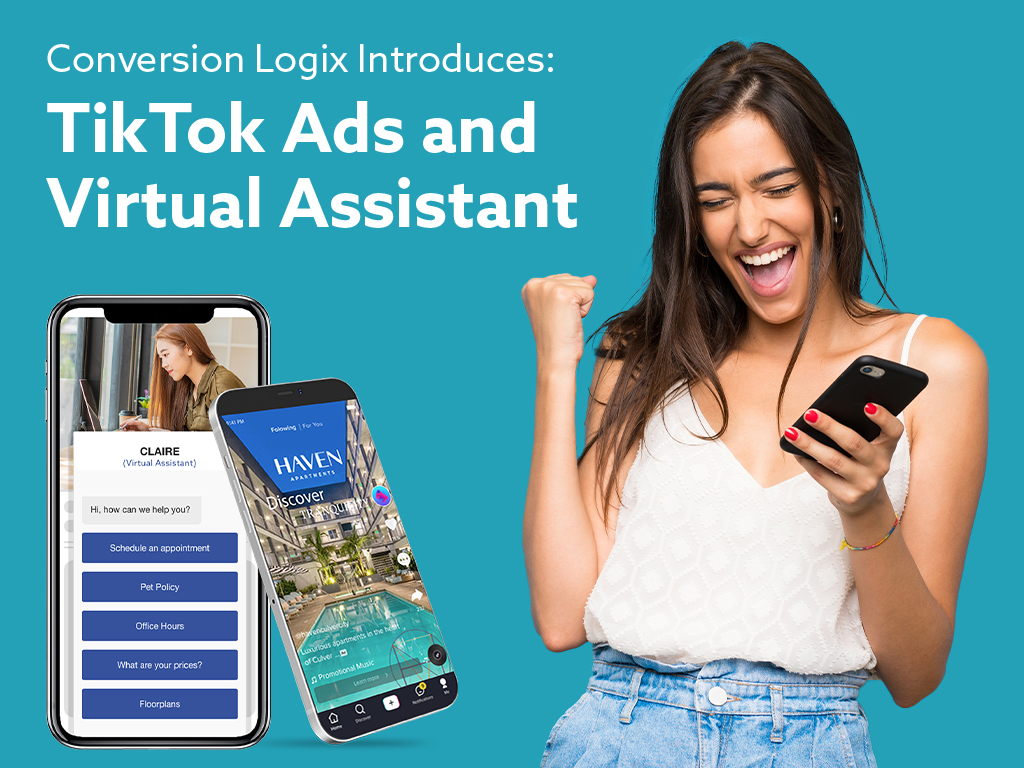 At Conversion Logix, we understand that a continuous marketing approach brings benefits to everyone. Driving traffic to your site, generating conversions, and analyzing where that traffic comes from lets you make immediate changes to your campaign for a better customer experience. Today, we introduce two new features to deliver successful campaigns.
Continuous Marketing Approach:
These new solutions enhance the capabilities of our three-step approach to digital marketing, "Capture, Connect, and Convert." The 3Cs represent the process of driving traffic, generating leads, and nurturing prospects until they convert.
Analyzing attribution in the last conversion step shows us the customer journey and enables insights that we leverage for performance-enhancing optimizations.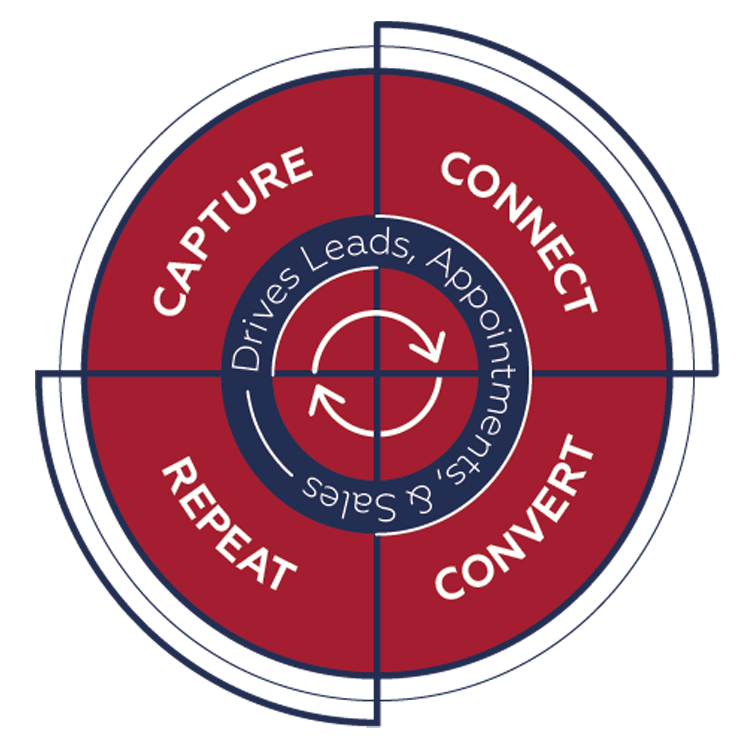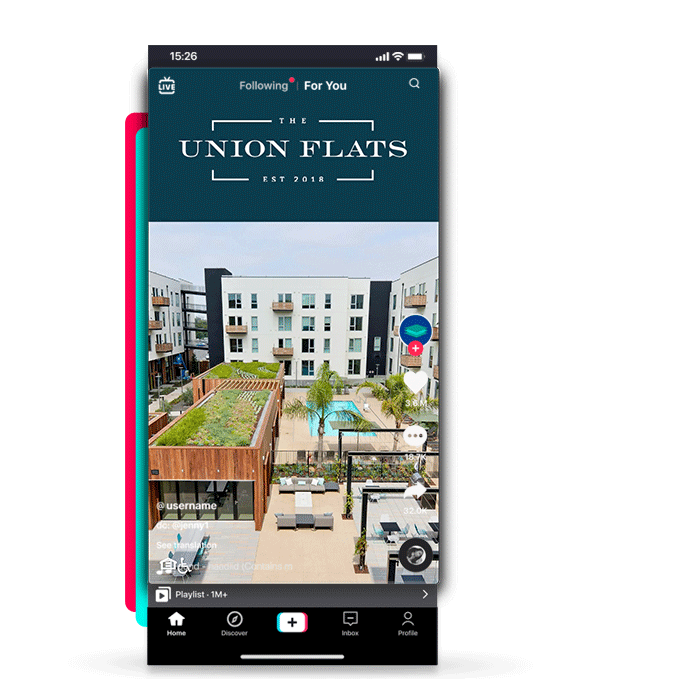 Reach Your Target
Market On TikTok
TikTok rose to social media juggernaut status during the beginning of the pandemic when video consumption and social media usage were on the rise. It's now a preeminent social network with over one billion monthly users worldwide (TikTok).
With the addition of TikTok advertising, we expand your reach across social media channels, delivering another powerful "capture strategy" for our clients.
We've tested the effectiveness of TikTok advertising among a sample of student housing and multi-family housing clients and found promising results.
Our Findings:
Expanded reach. TikTok ads delivered high volumes of impressions and quality traffic.
Increased brand recall. We identified a lift in organic search traffic, paid search, and direct traffic for clients running TikTok advertising, indicating the effectiveness of our ads in building brand awareness.
Higher ad engagement. TikTok ads received high volumes of clicks, video views, and video completion rates.
Lead generation. In our study, TikTok ads drove traffic that completed lead-generating actions in our Conversion Cloud software platform. These actions included: scheduling a tour, claiming an offer, or contacting the community.
Expand Your Marketing Mix With TikTok
Reach out to your Conversion Logix account manager to include TikTok in your campaign strategy. If you're new to Conversion Logix, schedule a call today, and we'll help get you started!
Our New Virtual Assistant, Say Hello To Claire
To enhance the customer experience, engage prospects with immediate information, and reduce stress on your staff, we are introducing a new virtual assistant, Claire. Claire is a complementary addition to The Conversion Cloud and can answer frequently asked questions anytime, day or night. Pairing Claire with Live Chat further enhances the customer experience allowing a live team to answer those tough or detailed questions.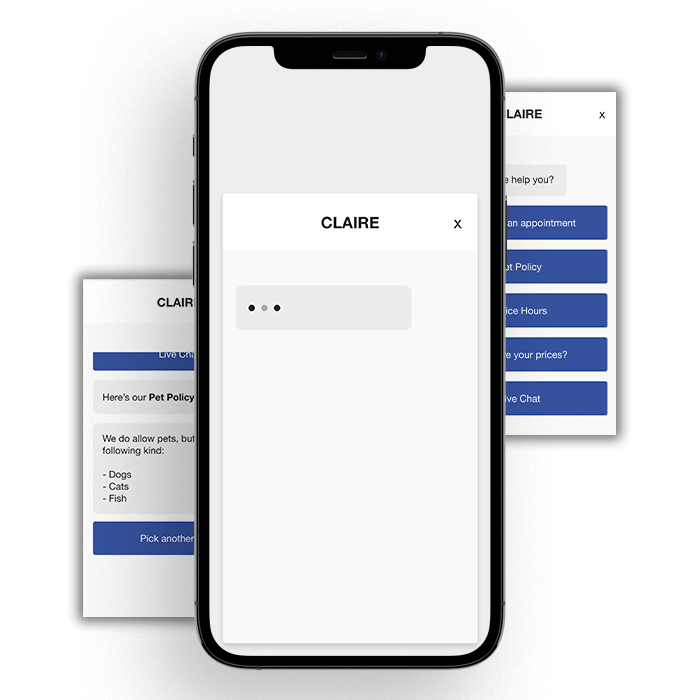 This will be a game-changer for clients that haven't yet made the leap to adding live chat services to their site. This chat product will enable our clients to respond to inquiries instantly during times when onsite teams may not be available to answer a call or respond to a web inquiry.
Claire can:
Prompt engagement. The vast majority of queries are related to pricing and availability. Claire can prompt customers with frequently asked questions, increasing the likelihood of engagement.
Deliver instant responses. The automated nature of a virtual assistant provides immediate information to website visitors. This ensures your website visitors have instant access to support 24/7. Many common questions, including pricing and availability, arise outside of business hours and can be immediately addressed.
Increase lead conversions. Claire encourages prospects to schedule a tour or claim an offer after their initial chat conversation, increasing lead generation from your site.
Gain customer insights. Identify the topics most frequently asked by your target market with real-time reporting in The Conversion Cloud.
Fully integrate with Live Chat. Seamlessly incorporate Live Chat with your virtual assistant experience to deliver personalized responses from highly trained chat professionals.
Bring Claire to Your Website
Reach out to your Conversion Logix account manager to enable Claire as a part of your Conversion Cloud subscription. If you're new to Conversion Logix, schedule a call today and we'll help get you started!
Be the First to Hear About Future Products
Don't miss a future product announcement. Subscribe to our newsletter to stay up to date on what's new at Conversion Logix.
Schedule a Call