Conversion Logix® Is Named a 2023 Google Premier Partner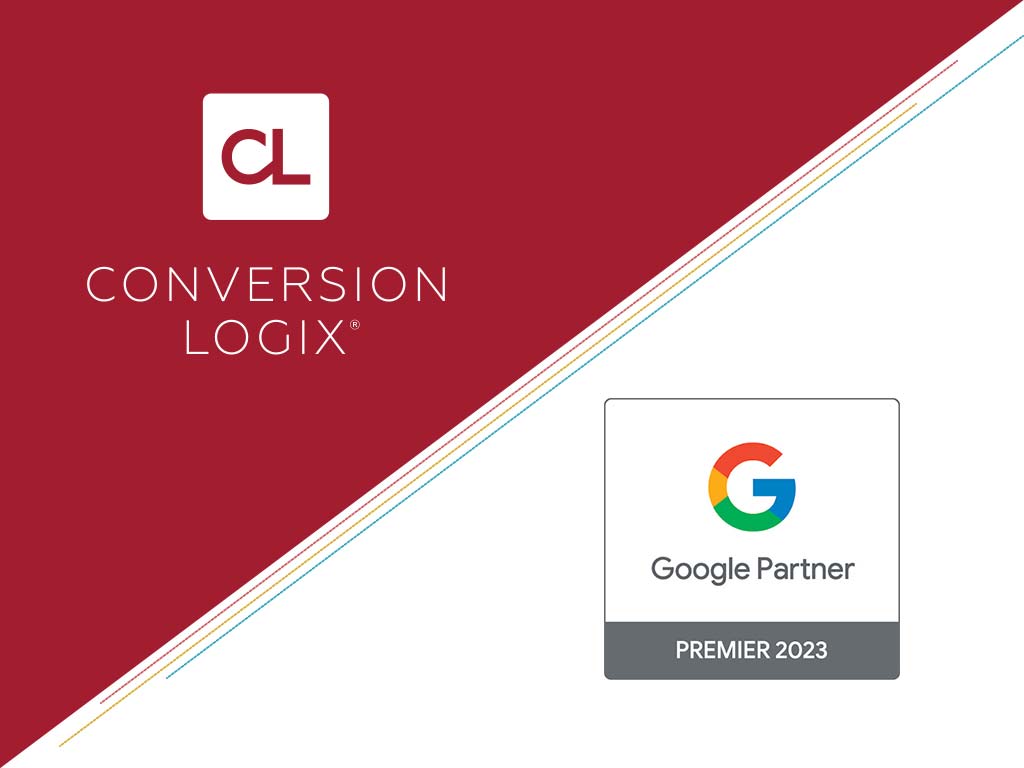 Conversion Logix is excited to announce we've achieved the highest level of the Google Partners program, 2023 Premier Partner status.
This month, Google recognized the achievements of top-performing digital marketing partners across the globe. Conversion Logix was one of a select group of companies to be designated as Premier Partners in the Google Partners program. This program is designed for advertising agencies and third parties that manage Google Ads accounts on behalf of other brands or businesses. Its mission is to empower companies by providing them with innovative tools, resources, and support to help their clients succeed and grow online.
"We are thrilled to be recognized for the tenth consecutive year as a Google Premier Partner," said Andrew Cederlind, President and COO of Conversion Logix. "We're honored to be in the top 3% of performing companies delivering cutting-edge digital marketing solutions. Our team of digital marketing experts is dedicated to providing clients with exceptional service and strategic campaign management to produce results that achieve their business goals."

The Google Partners program underwent significant changes in 2022, including redefining what it means to be a Premier Partner, through advanced program requirements and offering Premier Partner benefits to promote growth and success with Google Ads. In 2023, the program continues to support its Premier Partners and their clients.
To achieve Premier Partner status, agencies must meet a set of requirements, including demonstrating proficiency in Google Ads, meeting Google Ads spend requirements, and delivering outstanding client performance. Conversion Logix has met these rigorous standards set by Google and has demonstrated exceptional performance in managing Google Ads campaigns.
"Congratulations to our Premier Partners for 2023. These companies are among the top 3% of Google Partners in their respective countries. It's a true accomplishment, one that signals their leading expertise in Google Ads, in forging new client relationships, and in helping clients grow. We look forward to supporting them as they help their customers build smart online strategies and drive long-term success," said Marcin Karnowski, Senior Director of Ads Marketing at Google.
This achievement means that Conversion Logix has access to exclusive Google resources, training, and support, which will enable us to further enhance our expertise and better serve you. We will continue to leverage our expertise and access to exclusive Google resources to deliver innovative and effective solutions for our clients that push the boundaries of digital marketing.
Conversion Logix is excited about the opportunities that lie ahead as we remain committed to staying at the forefront of the rapidly evolving digital marketing industry. Our Google Premier Partner status serves as a badge of honor that highlights their commitment to excellence and their dedication to delivering exceptional results for their clients.
Schedule a Call