Conversion Logix® Launches Lead Nurturing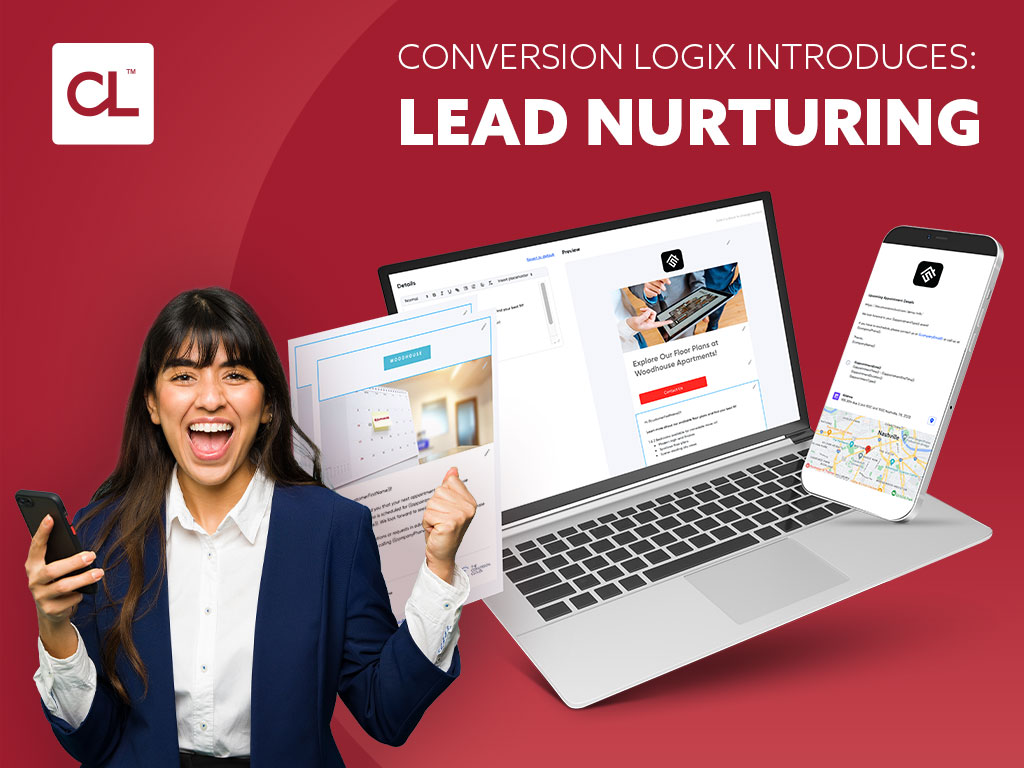 Does the thought of quality leads "falling through the cracks" keep you up at night? You've worked diligently to craft creative, targeted campaigns that drive leads to your communities, but then what?
Hardworking on-site teams are caught up in hundreds of tasks requiring their attention, making it impossible to connect with every prospect instantaneously. Yet, today's prospects expect on-site teams to immediately follow up with personalized messages.
To meet prospects' needs and enable on-site teams to move leads through the leasing journey while juggling never-ending tasks, we've launched a set of lead nurturing features within our lead management platform, The Conversion Cloud®.
Now your team can automatically deliver personalized email and SMS content at scale during critical decision points in a prospect's journey.
Build Fully Customized Sequenced Email and SMS Campaigns With New Lead Nurturing Features
Quickly design compelling campaigns, increase lead engagement, and move leads quickly through the customer journey with these complimentary features in The Conversion Cloud.
Automatically add new leads to a drip campaign. Instantly and automatically add new leads from Spotlight or Schedule Genie to your lead nurturing campaign, ensuring valuable leads receive immediate and consistent communication from your brand.
Leverage pre-built email and SMS templates to quickly launch new campaigns. Build an unlimited number of sequences from twelve pre-built templates based on popular industry messaging and critical decision points in the customer journey. From tour reminders, post-tour follow-up messages, event promotions, offer messages, and more, we have all the templates you need to bring your campaign to life in a matter of minutes.
Content customization. Fully customize your email copy, links, buttons, and imagery to match your brand and message. Quickly adjust related SMS copy and calls to action.
Personalize your emails with personalization tags. Use first name personalization, company name personalization, and more to increase email engagement and simplify content creation.
Centralized template library. Manage and edit all of your email and SMS confirmation messages and lead nurturing templates in one place.
Centralized automation sequence library. Quickly access and edit your email and SMS automation sequences.
Adjust the time settings between email and text distribution. Change the length of time between automated email and SMS sends to what makes sense for your unique audience.
Email and SMS open and click reports. Determine the effectiveness of email and SMS campaigns with send, open, and click metrics.
Get Started With Lead Nurturing
All Conversion Cloud users receive complimentary access to Lead Nurturing! To become a Conversion Cloud customer, schedule a call to learn more about our full software suite. For current Conversion Cloud customers, learn how to set up your first campaign.
Schedule a Call