Conversion Logix® Makes the 2022 Inc. 5000 List for the Seventh Consecutive Year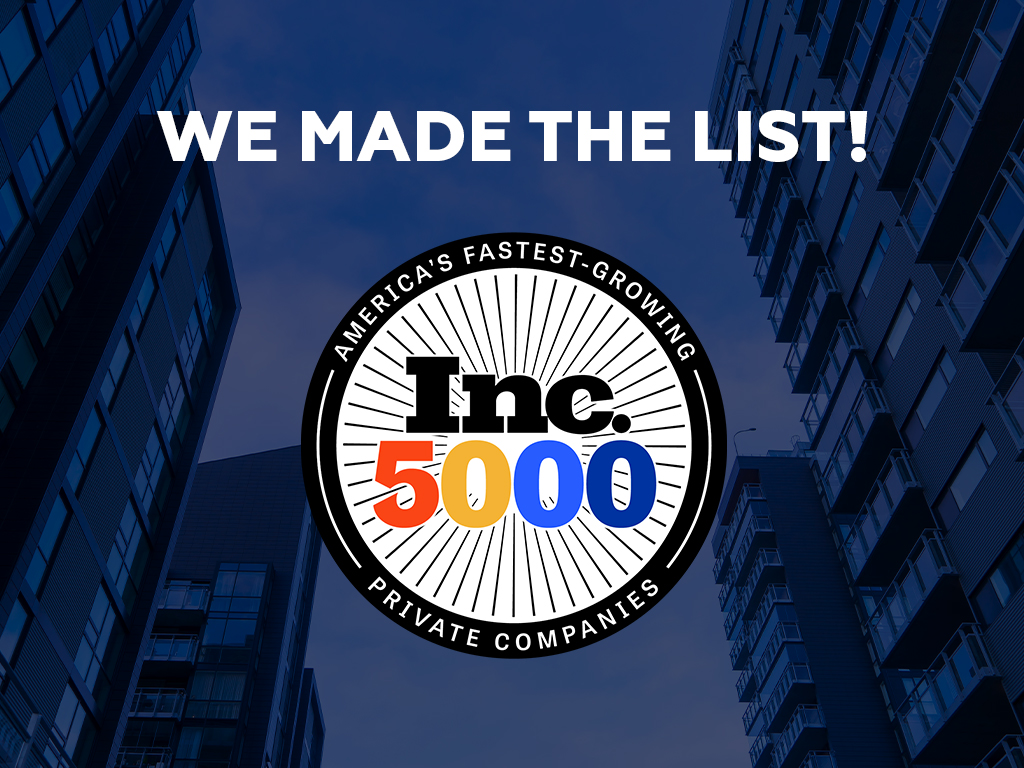 For the seventh consecutive year, Conversion Logix has the honor of being listed in the Inc. 5000, ranking No. 3,467 with a growth rate of over 150%. The Inc. 5000 list represents a ranking of the nation's most successful private companies.
Conversion Logix's Founder and CEO, Jeff Jobe, attributes the company's incredible history of growth to its commitment to innovation and delivering unparalleled service to clients.
"The digital marketing landscape is always changing. We're constantly adapting to trends in the marketplace to ensure our clients meet prospective customers where they are," remarks Jeff Jobe, Founder and CEO of Conversion Logix.
"Recently, we have seen two big trends in the marketing industry: the rise of short-form video consumption and the growing expectations for brands to be available online 24/7 to address consumer questions as buyers research products and services online," says Jobe.
In the past quarter, Conversion Logix launched three industry-leading products in response to these trends:
TikTok advertising, a service that helps clients reach prospective buyers and capture attention across the massively growing new video platform.
Claire, a virtual assistant that addresses frequently asked questions after business hours and enables lead-generating actions during the chat conversation. Benefits include 24-hour engagement, instant responses, increased lead conversions, and full integration with live chat agents.
Spotlight, a promotions tool allowing businesses to feature virtual tours, events, specials, and floor plans on their website. Spotlight enables businesses to quickly customize offerings based on real-time reporting indicating which offerings are resonating with prospective customers.
These new solutions enhance the capabilities of Conversion Logix's three-step approach to digital marketing, "Capture, Connect, and Convert." The 3Cs represent the process the company uses to drive traffic, generate leads, and nurture prospects until they convert.
Conversion Logix has always focused on providing additional value to clients beyond the expectations of a typical marketing agency and plans to continue this legacy into the future.
"We're a very service-oriented company. We treat our clients as partners and continue to find new ways to save them time and help them realize their marketing goals. We look forward to bringing automation and innovation in the digital marketing space for years to come," says Jobe.
About Conversion Logix
Conversion Logix®, LLC provides digital marketing services and licenses lead generation software to industry leaders in the multifamily housing, senior living, automotive, and small business markets. Our people work across the industry sectors that drive and shape today's small business marketplace. Conversion Logix has been ranked on the Inc. 5000 and Austin Business Journal's Fast 50 Growing Companies. Conversion Logix is a Premier Google Partner, a Facebook Business Partner, and developed The Conversion Cloud®, a lead generation software suite designed to help businesses get more leads, appointments, and sales. Learn how Conversion Logix is transforming local business marketing at conversionlogix.com.
Schedule a Call