High Production Video Ads vs. Slideshow Video Ads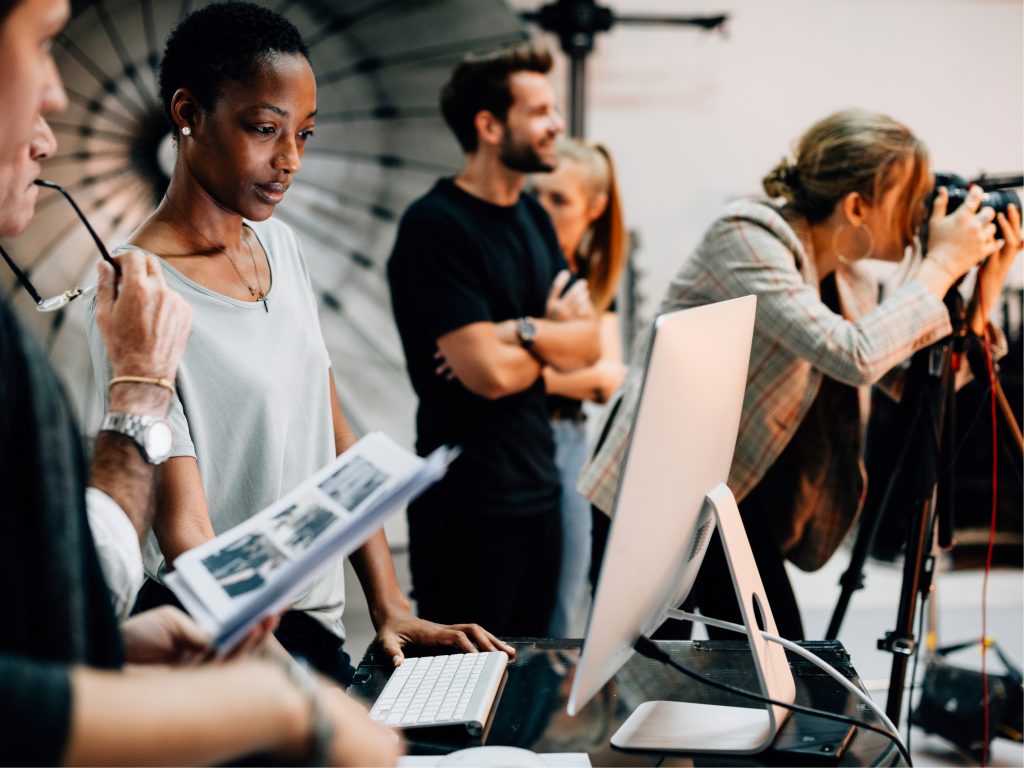 YouTube has over 1 billion monthly viewers (Google) and is used by over 70% of U.S. adults (Pew Research Center). It's no secret that YouTube is an incredibly popular marketing channel. So why aren't more marketers incorporating YouTube into their marketing strategy?
The Problem
There is a long-standing belief that in order to succeed in video marketing you have to have expensive equipment and a team of videographers, actors, and editors. When faced with expensive video production costs and time constraints marketers become too intimidated to add YouTube to their strategy. According to a recent study by Social Media Examiner, only 14% of marketers are advertising on YouTube. Paralyzed by the expectation that a YouTube ad has to be as highly produced as a TV commercial, over 80% miss out on YouTube advertising.
Asking the Right Questions
What if this long-held assumption wasn't actually true? What if you could produce a video ad without high production assets? Would it perform as well? We analyzed a sample of apartment YouTube ads to find the answer to the question, "Does video production quality have an impact on YouTube ad performance?". We looked at two types of video ads, highly produced videos, and professionally edited slideshow videos comprised of images, music, copy, and call to actions. Here's what we found.
High Production Videos Don't Perform Better Than Professional Slideshow Videos
Communities that spent thousands of dollars on highly produced video footage did not have markedly better ad performance than communities that spent less than $300 in editing fees on professional-looking slideshow video content.
Slideshow Video Results vs. High Production Video Results
View Rate
View rate is the percentage of people who are presented with your ad and watch your entire ad, watch more than 30 seconds of your ad, or engage with your ad. The view rate for slideshow video ads was only 22% lower than the view rate for highly produced videos. If you stopped here and only looked at view rate you might think highly produced videos performed slightly better than slideshow videos. It's a good thing we didn't stop here. When we dove deeper and studied the rate of clicks and leads these ads generated we saw a different story.
Click-Through Rate
CTR measures the percentage of people that saw your YouTube ad and clicked on the ad to visit your website. Click through rates on slideshow videos were 3% higher on average than highly produced videos.
Cost Per Click
CPC measures the cost for every click on a YouTube ad. Slideshow video ads had a 17% cheaper CPC than the highly produced videos in our sample.
Goal Completion Rate
Goal rates measure the percentage of website visitors that came from your YouTube ad and then took a lead generating action on your website (scheduled a tour, clicked to call, claimed an offer, filled out a form, etc.). The rate of goal completions coming from slideshow video ads was 2% higher than highly produced video ads.
What does this mean for Communities?
You can run a successful YouTube ad campaign without spending thousands on video production.
The factors that determine YouTube ad performance have more to do with targeting decisions and platform management than they do with the production level of your video content.
While the view rate for slideshow videos was 22% lower, the areas of ad performance that matter most (ad clicks and leads) revealed better performance for slideshow videos at a lower cost per click. If a community has less than $300 to spend in editing fees they can promote a professional-looking slideshow video and see even better costs per click and goal completion rates.
Does your community have high-quality image assets and a website? You have the key ingredients to get started with YouTube advertising.
Finally ready to give YouTube advertising a try? Speak with an experienced multifamily marketing professional today.
Schedule a Call