Know Your Audience: Senior Living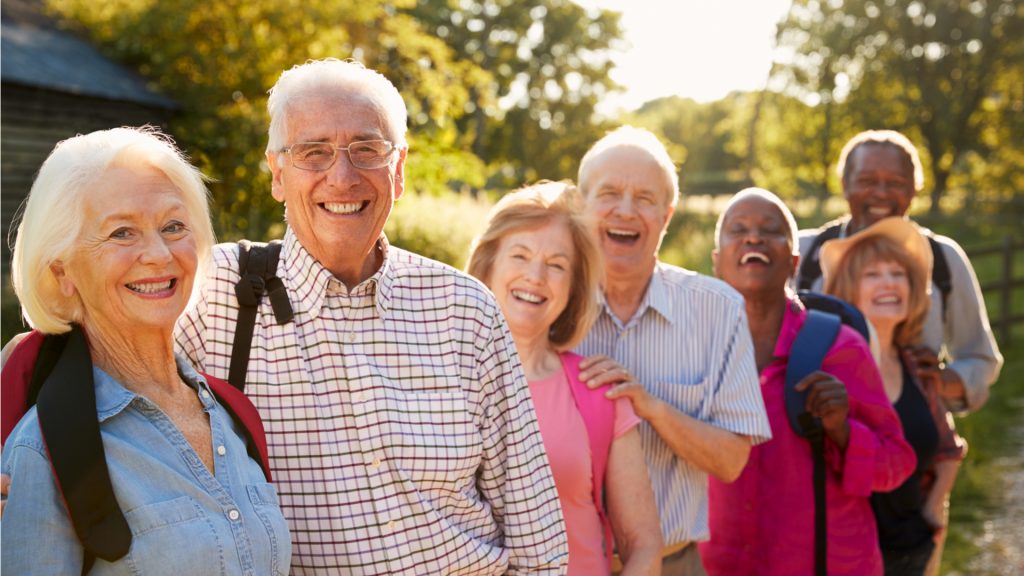 Deeply understanding your target audience is a pivotal part of designing a qualified lead generating marketing strategy. In this article, we've outlined approaches, ideas, and market insights to help you determine the ideal target audience for your senior living community.
1. Get to Know the Residents
Oftentimes, prospective residents will pay close attention to the current residents at a community while doing their initial walkthrough or tour. It's always a good idea to be knowledgeable about your community's demographics and interests in order to completely understand your ideal audience.
Trends such as age, gender, and net worth are all pieces of information that will help with the formation of your target audience. These data points are extremely valuable for a community and they can be used as a great starting point to understanding the profile of a typical resident at your community.
Once you have an idea of who your target audience is, you should study where they focus most of their attention. Knowing the digital habits of seniors within your target segment can help you adapt your marketing strategy and reach your ideal audience. Even among the 80 plus age group, 44% use the internet and 17% use social media. 24% of seniors between the ages of 75-79 report using social media and nearly half (47%) of seniors aged between 65-69 use social media. (Pew Research Center)
When it comes to products like paid search (pay-per-click), according to Google, baby boomers searching for senior living options prioritize community features like activities and events, along with room sizes and transportation options. When a child is looking for their parent(s), they are typically looking for information about medical services and the amount of staff on site. (Senior Housing News)
2. Get to Know Your Renter's Families
When you enroll a senior in your community, you gather quite a bit of information about them. However, It can become difficult to capture information about their families because a lot of the application process involves information about the senior's needs, means, and interests.
Gathering data and analyzing purchase behaviors of the families involved in the process can be just as beneficial as gathering information about the seniors themselves. Some data points to consider collecting from the families would be: the relationship to the senior, their age, and what is most important to them when looking for a senior living community. By understanding the family, you can start creating a target audience that is driven by the children rather than the seniors.
3. Who Is the Final Decision Maker?
Finding out which individual is making the final purchase decision is key in understanding your audience. In some cases, the seniors are doing all the research, tours, and eventual leasing at a community. In other occasions, the children and even grandchildren are a major part of the leasing process. In some other instances, one of these parties will be an influencer, but not the key decision maker.
Capability levels play a role in who is making the final decisions. A senior looking for an independent living or apartment setting has different capabilities and levels of involvement in the purchasing process than one needing memory care or nursing home accommodations.
A one size fits all approach for your target audience may not be ideal if you offer multiple levels of care. Continuing care communities should consider determining separate audiences for each level of care, while also taking into consideration the level of input different individuals who make-up that audience have throughout the leasing process.
You can typically identify the key decision maker by observing who is asking the most questions, who seems the most informed, and who is effectively calling the shots during the tour. The final decision maker or influencer is a key proponent of your target audience.
Do You Have Any Questions About Any of This Content?
Contact a dedicated Conversion Logix representative at (866) 297 4914 or email info@conversionlogix.com for more details!
Schedule a Call