San Jose Lease-Up Attributes 48 Leases in Three Months to Integrated Lead Strategy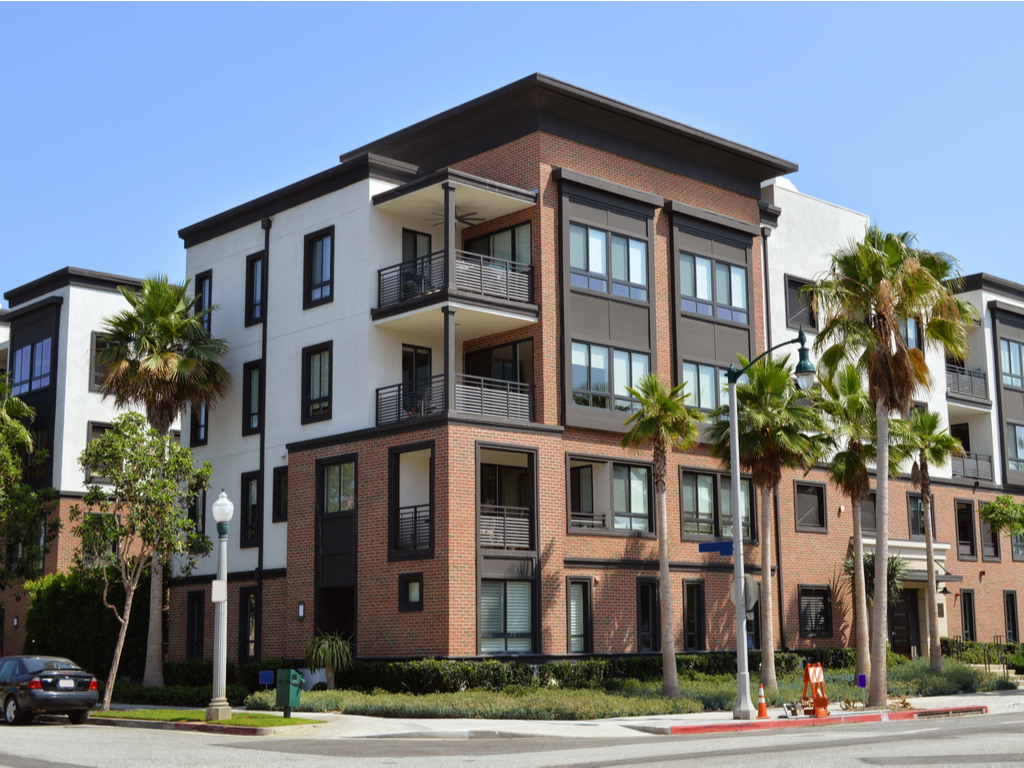 Today, we're going to tell you how a San Jose lease-up community signed 48 leases in three months using an integrated digital advertising and lead generation strategy.
Over the past ten years, Conversion Logix has partnered with the nation's biggest property management companies to generate leads, tours, and leases online. During this time, we've seen communities face the same challenges:
Capturing the attention of apartment seekers in a competitive digital landscape
Converting anonymous website visitors into high-intent leads
Nurturing prospects lower in the funnel
Attributing leads to leases
In this case study, we'll walk you through the steps we took to help a new property exceed their lead-to-lease targets and generate enough high-intent leads to sign 48 leases in three months.
An Integrated Strategy to Generate High-Intent Leads
Building awareness of a new community is the first step to helping a lease-up reach their occupancy goals. However, relying entirely on top-of-the-funnel marketing strategies can leave communities with a top-heavy approach that doesn't translate to generating fast leasing results for onsite teams. Instead, the best lease-up strategies combine awareness-focused media campaigns with lower-of-the-funnel retargeting and leverage lead generation technology to engage leads throughout their leasing journey. This is exactly what we did to help the community in this case study.
To build awareness of the community and drive website traffic to the site, our media team ran a comprehensive advertising campaign across Google, Facebook, Instagram, Display, and YouTube.
The campaigns successfully captured attention driving 17,088 prospects to the community's website.
We added three modules from our lead generation and attribution platform, The Conversion Cloud®, to the community's website to engage prospects and collect their lead information.
Our team diligently monitored and optimized the campaigns to achieve these results within three months:
3,895 website conversions
383 high-intent leads
Using the MatchBack feature in The Conversion Cloud, the community matched 48 of the leads to leases
A 12.53% lead-to-lease conversion rate
The Advertising Strategy: A Detailed Look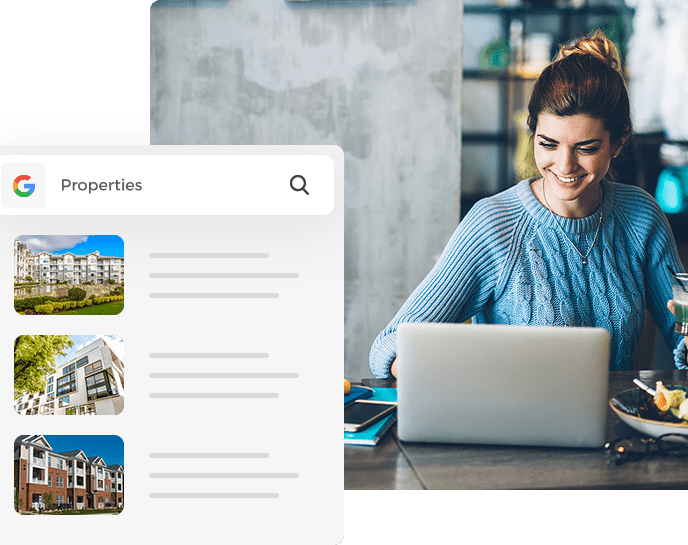 Search Strategy
Out of all of the community's marketing channels, search marketing drove the most website visitors to their site and converted the greatest number of prospects into leads. Our team of Google Ads specialists targeted non-brand, location-specific search terms, and brand search terms to ensure the community displayed at the top of the search engine results for relevant searches.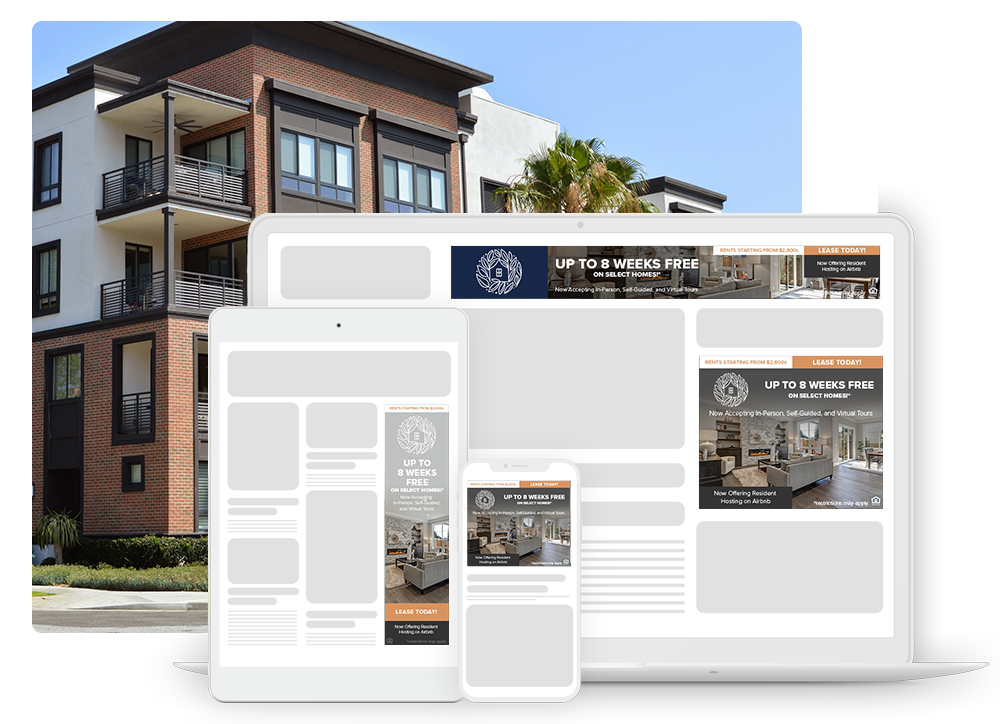 Display Awareness Strategy
We designed a customized set of banner ads for the community's Display campaign promoting their convenient location in San Jose and encouraging in-market prospects to visit the community's website to schedule a tour.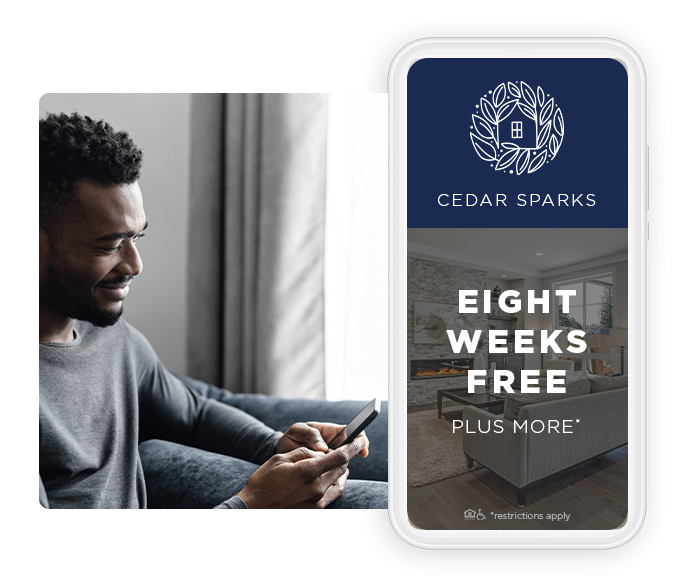 Social Awareness Strategy
Our Paid Social team launched a Facebook Ads campaign targeting local apartment dwellers with a Facebook and Instagram feed ad and an Instagram Stories video ad. Throughout the social ad campaigns, the community promoted their specials, location, and a virtual tour video ad to help the community fill vacancies for a specific floor plan.
Our video advertising team enhanced the community's social awareness strategy through a YouTube ad campaign targeting apartment seekers who searched Google for apartments in the San Jose area. We weaved together a virtual tour video of the community with image assets of the property to bring the community to life at a time when apartment seekers were cautious about visiting in person, making viewers feel as if they are walking through the property.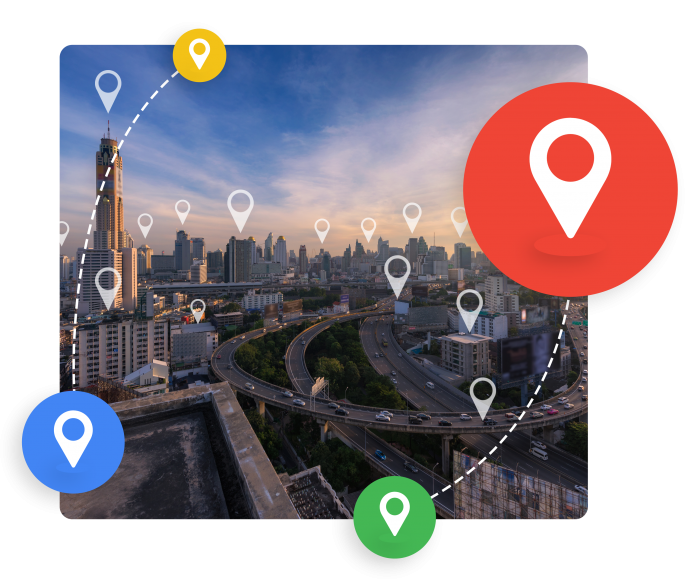 Retargeting Strategy
To re-engage prospects who visited the community's site early in their leasing journey, our advertising team nurtured interested prospects with retargeting ads across Display networks, Facebook, and Instagram. This ensured the community stayed top-of-mind throughout their prospects' leasing journey, ultimately increasing the number of leads that converted into leases.
Converting Website Visitors into Leads: A Detailed Look
The community's lead generation strategy was critical to attributing marketing activities to leases. The Conversion Cloud modules made it easy for prospects to engage with the community and take action.
Schedule Genie®: Real-time availability to schedule tours on the community's website resulted in 227 tours. 37 of those tours went on to lease at the community.
Concession Manager™: By promoting "Up to 8 Weeks Free" and "Take a 1-Bd Tour Now" in our promotion module, our team was able to capture lead information for 147 additional prospects, driving 18 leases.
Live Chat: Our 24/7 live chat agents converted 60 chat conversations into leads ultimately resulting in eight new leases.
Three Key Takeaways
Consistent messaging across platforms matters. Our team reinforced the community's promotion, value proposition, and calls to action at every point in the campaign. The messaging was consistent, reinforcing what the community sought to promote to their target audience.
You need multiple touchpoints throughout the customer journey. By reaching out to renters across a range of media channels and introducing retargeting strategies and search-based video advertising targeting, we were able to hone in on the highest intent audience until they were at the point in the journey where they were ready to sign a lease.
Leverage website technology to connect with prospects earlier in the journey. Encouraging prospects to engage with the community early in the leasing journey enabled the community to substantially increase online conversions, collect more information from interested prospects, and deliver a personalized experience. This provided the onsite team with better qualification data from leads, tours, and chat conversations, increasing the community's closing rates.
We hope you found value in learning how this lease-up leveraged digital advertising and lead generation technology to create a successful marketing strategy. If you would like to read more stories like this one, subscribe to our newsletter.
Schedule a Call