Seasonal Apartment Marketing Guide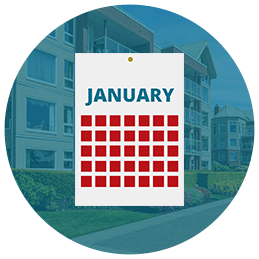 Download the most recent marketing guides at https://conversionlogix.com/guides/
How is seasonality affecting your community?
Most rental markets across the country experience some sort of seasonal cycle, but does your community account for it in your marketing plan?
We've compiled website traffic from 93 communities who've advertised with us for over a year, data from 473 email campaigns and 55,426 live chats to give you an idea of how the digital landscape in the multifamily industry changes on a seasonal basis.
In this guide, we share with you…
Our findings on seasonal trends in the apartment industry.
A free resource to help you identify the seasonal website traffic patterns unique to your apartment community.
Campaigns your community can add to your marketing mix to improve the effectiveness of your marketing in a given season.

What We Wanted to Know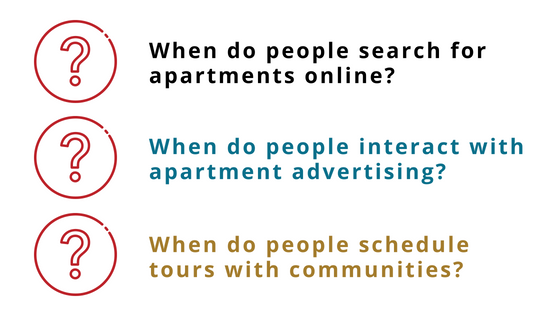 A common perception in multifamily housing is that prospects are most likely to be in the market for an apartment in the summer. While it's true most leases end in the summer, we wanted to know if the interactions leading up to a leasing decision take place over the course of a greater period of time.
What We Analyzed
We analyzed the monthly averages of key performance indicators across google searches, email campaigns, live chats, Facebook ads and Banner Display ads to get an overview of prospect demand on a seasonal basis.
For search, we studied organic website sessions.
For emails, we analyzed open rates and click-through rates.
For live chat, we observed the number of chats that turned into leads and tours.
We looked at google trend data to best understand the difference in seasonal trends based on region and to compare our search traffic results.
We collected a sample of top performing (by highest click-through rates) social and banner display campaigns for each season and looked for commonalities in messaging and imagery.
What We Found
We found that the apartment industry goes through a similar cycle every year. Prospects start their search in…
Complete the form to read our entire Seasonal Apartment Marketing Guide!
WHAT YOU GET:
Our Analysis of 93 Websites, 473 Email Campaigns, and 55,426 Live Chats
Our Recommended Seasonal Marketing Strategies
A Free Google Sheet Template to Analyze Your Website Data For Seasonal Trends
A Video Tutorial to Help You Use Your Google Sheet Template
Schedule a Call