Should I Use Social Media Advertising?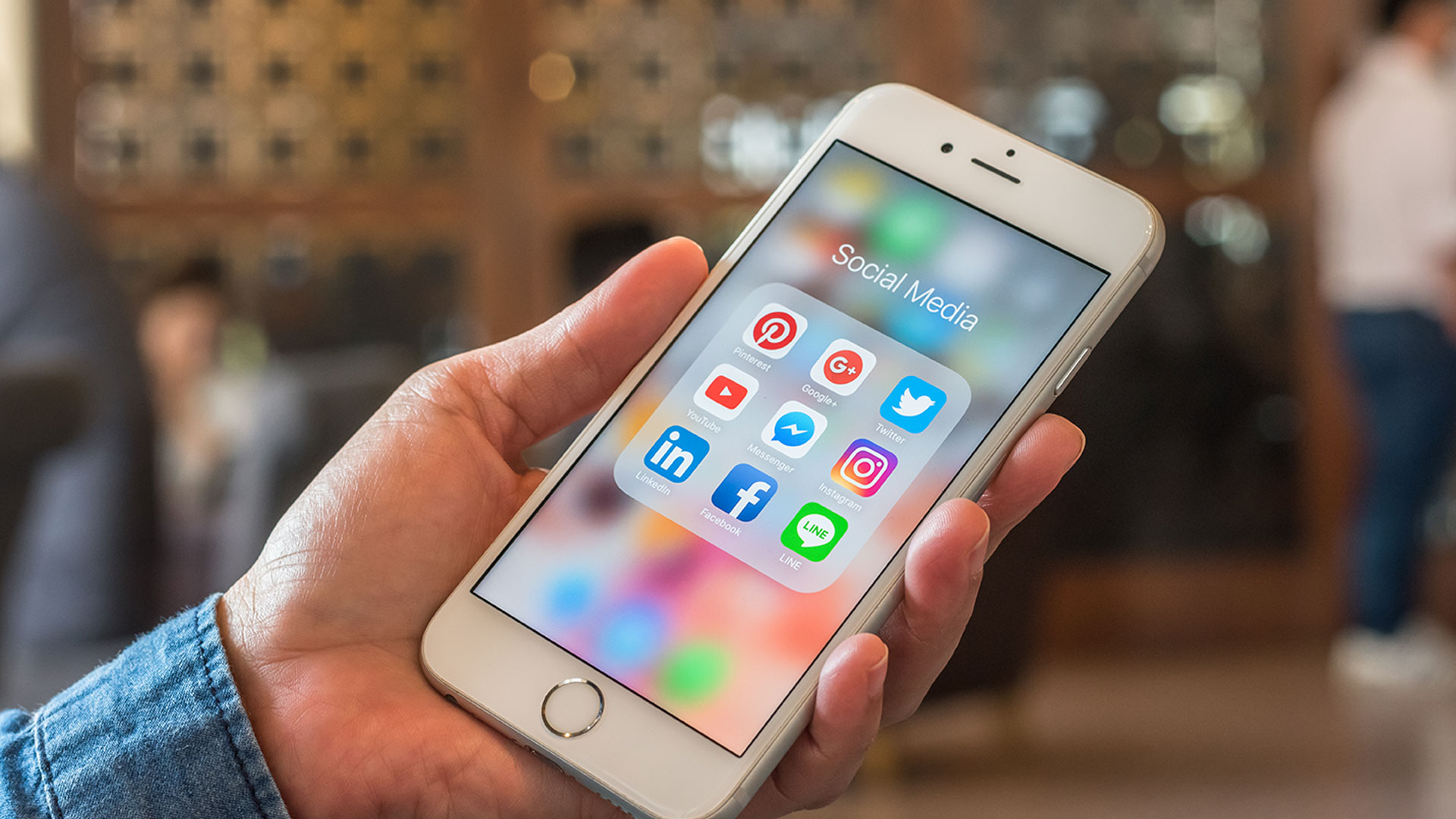 The social media landscape is vast and ever-changing but a few key players continue to hold a majority of the market share. In 2018, most people aren't asking the question "Should I be using social media?" but rather "How should I be using social media?" and "Is it worth it to pay for social media advertising?". These are the three social platforms that outperform the rest and how you can utilize them to help grow your brand.
Facebook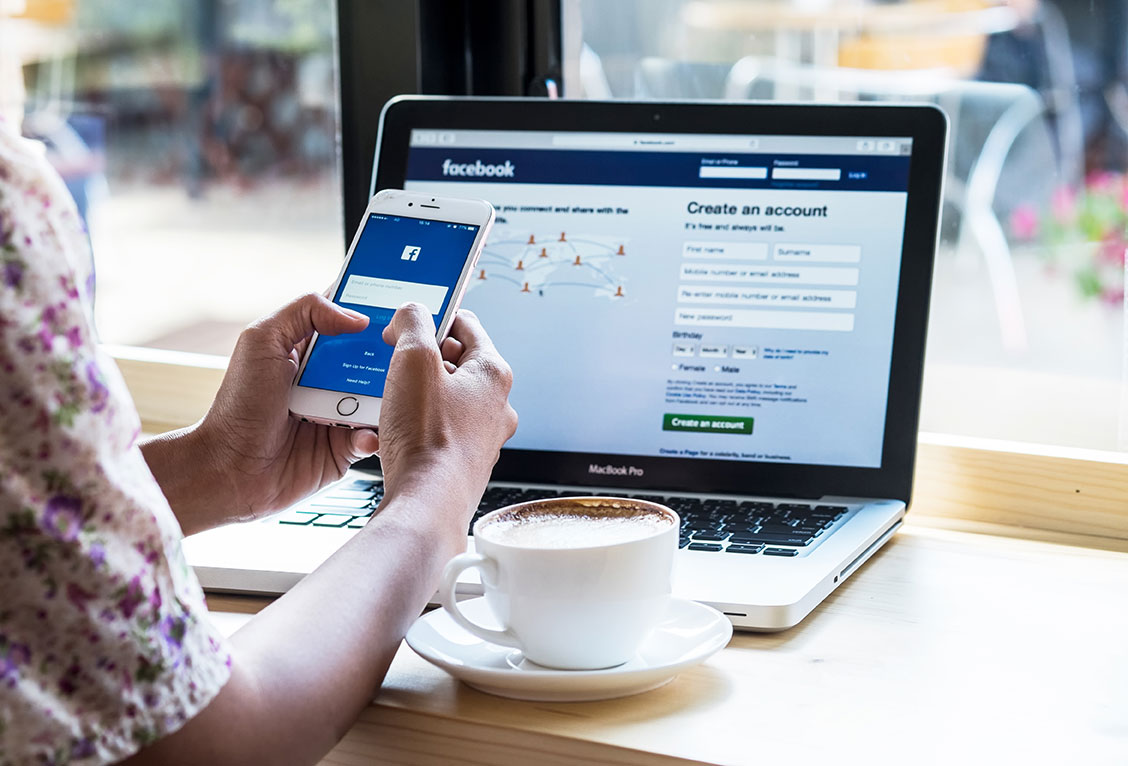 Facebook is the king of social media platforms. 68% of the U.S. adult population said they use the platform in a recent study by the Pew Research Center. According to Facebook, 1.45 billion active users engage with the platform every single day. Among all the social media platforms, Facebook has one of the largest rates of engaged adult users. Facebook users are more likely to use the platform on a daily basis than users of any other social platform (74% of Facebook users visit the platform daily and 51% use the platform several times a day).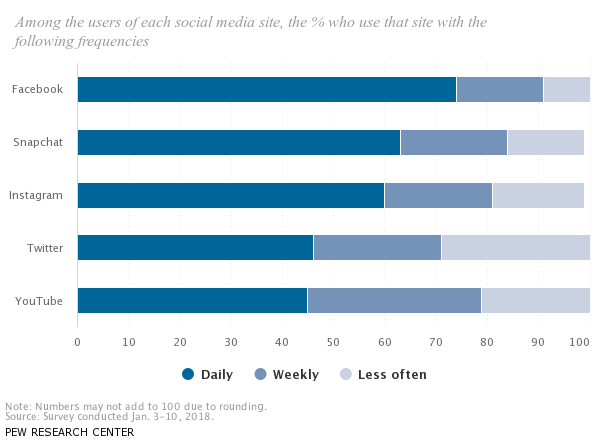 As Facebook's user base grows and the amount of content published increases, the algorithm that determines the reach of your content becomes less and less favorable for the average business or user posting organically.
The lifespan of a post decays at a faster rate than in the past and the likelihood that you will reach a large audience has become dependent on your ability to consistently garner immediate engagement within seconds of posting. Your followers have more and more content vying for their attention, and it is becoming more difficult to get the traction your organic posts need in order to reach a large audience.
If you are posting on Facebook but not using Facebook advertising, you are missing out on a lot of the benefits the platform has to offer. Here are some of the main benefits that paid Facebook advertising has to offer.

Benefits of Facebook Advertising
You increase the lifespan of your content. You can guarantee a piece of content is seen every single day for as many months or years as you'd like.
You can determine who your content is presented to based on a range of targeting options. You can target people within a radius of your location who meet the demographics and interests shared by your target audience.
You can use retargeting to set up marketing funnels. This means you can deliver custom messaging to all the people who've previously visited a page on your site or subscribed to your email list.
You can set marketing objectives that tell Facebook to deliver your ads to the people who are most likely to interact with your content based on your preferred method of engagement. You can set an ad objective to get as much website traffic as possible, optimize for leads to fill out a contact form or set your campaign to reach the largest overall audience, among others.
You get more in-depth analytics to help you optimize your campaigns.
Instagram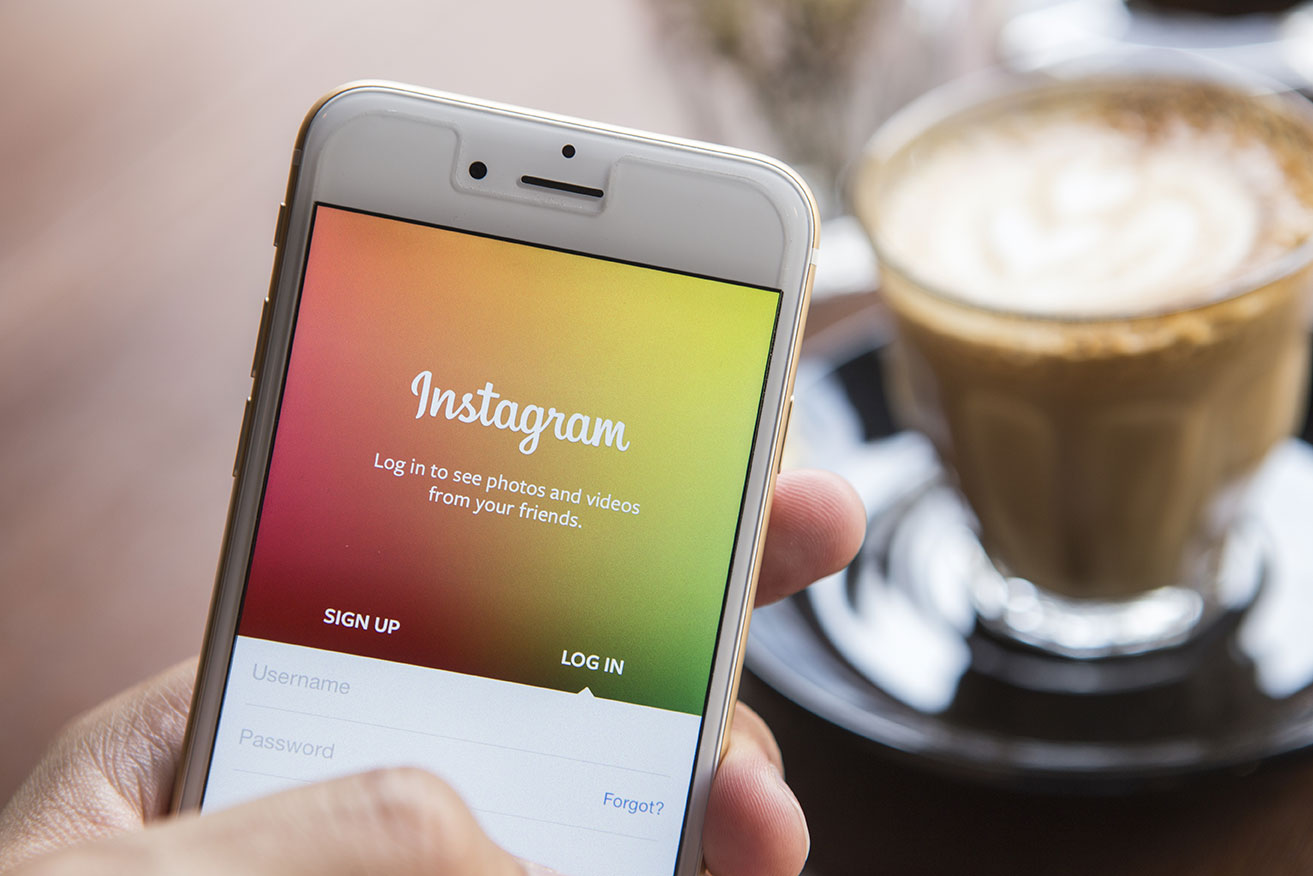 Instagram has seen rapid user base growth over the last six years. In 2012 only 9% of U.S. adults claimed to be using the platform. In 2018, 35% of U.S. adults use Instagram. Of those users, more than half (60%) use the platform daily (Pew Research Center). Since Instagram was bought by Facebook in 2012, the platform has changed dramatically.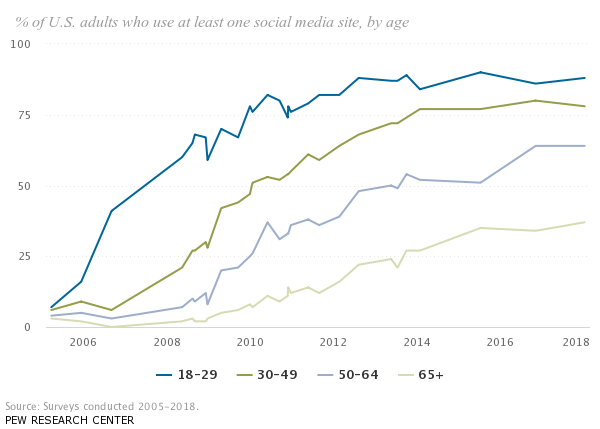 With the introduction of video content, stories, AR and advertising, Instagram has evolved into a powerful visual platform for both users and businesses. Its' minimalistic aesthetic highlights visual content over copy, making it a great platform to show off newly renovated units or snapshots of a neighborhood. Content such as high-quality photography and short videos tend to perform well on this platform.
Since the app is owned by Facebook, the ad platform used to manage Facebook ads is used to manage Instagram ads. This means the same benefits of paid media over organic posts outlined for Facebook will apply to Instagram.
Similar to Facebook, Instagram ads give businesses the ability to use a variety of different ad formats to promote themselves. On Instagram, you can run feed ads featuring single image ads, video ads, and carousel ads.
One major difference between advertising on Instagram and Facebook is story ads.

Instagram Stories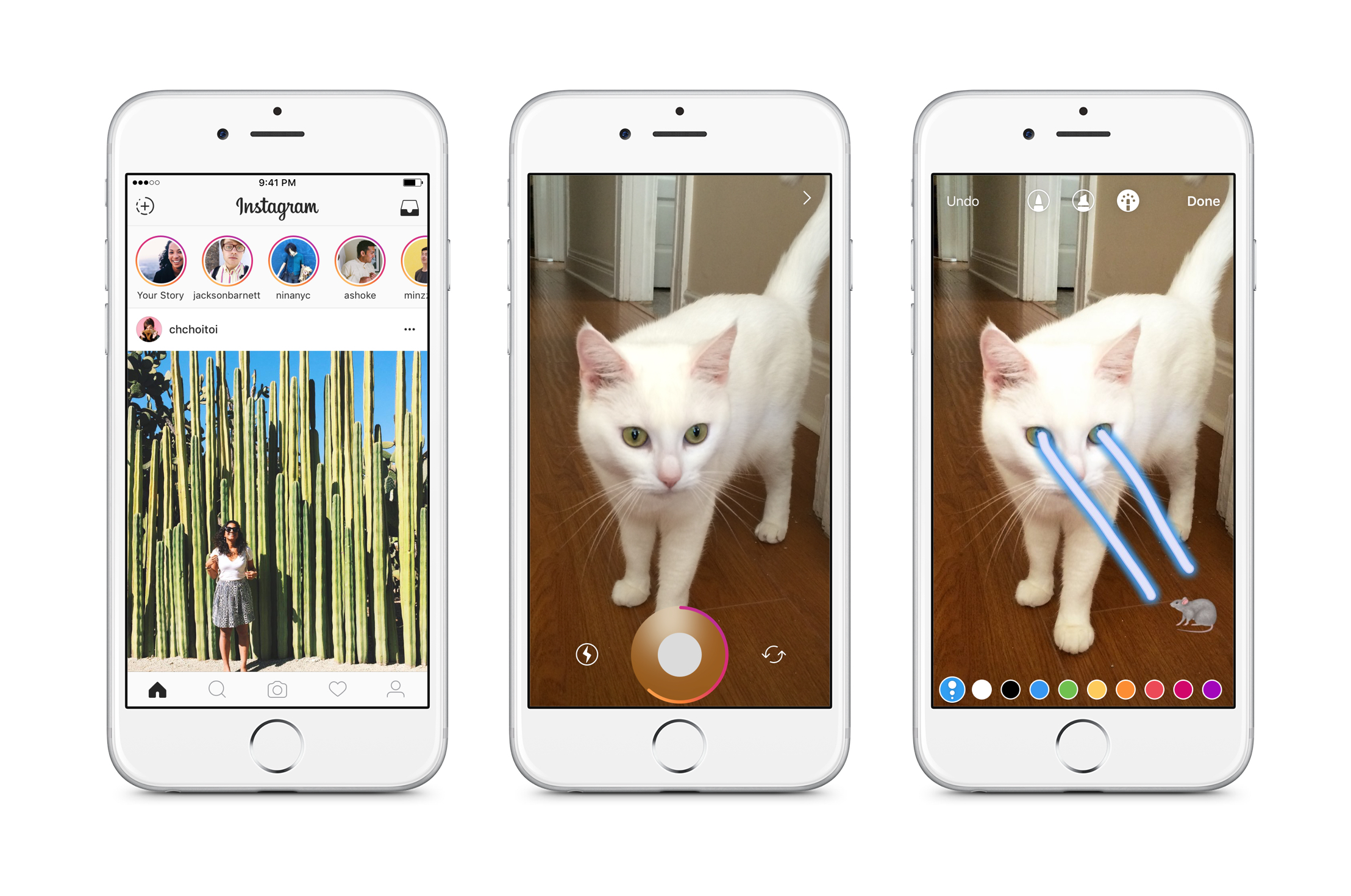 The introduction of Stories on Instagram has provided advertisers with a new way to engage with prospects. Instagram Stories are video and imagery based and only last 24 hours. The finite nature of Stories makes users more likely to engage with this type of content. Stories utilize vertical video and imagery which works well in a mobile-first environment. The growing trend towards mobile first content is one of the reasons why Stories have seen such a success among Instagram users.
If you are posting to Stories organically, your story content will only show up in your followers' story feeds. With story ads, you can guarantee your content shows up in your target market's feeds, not just your followers' feeds.
Youtube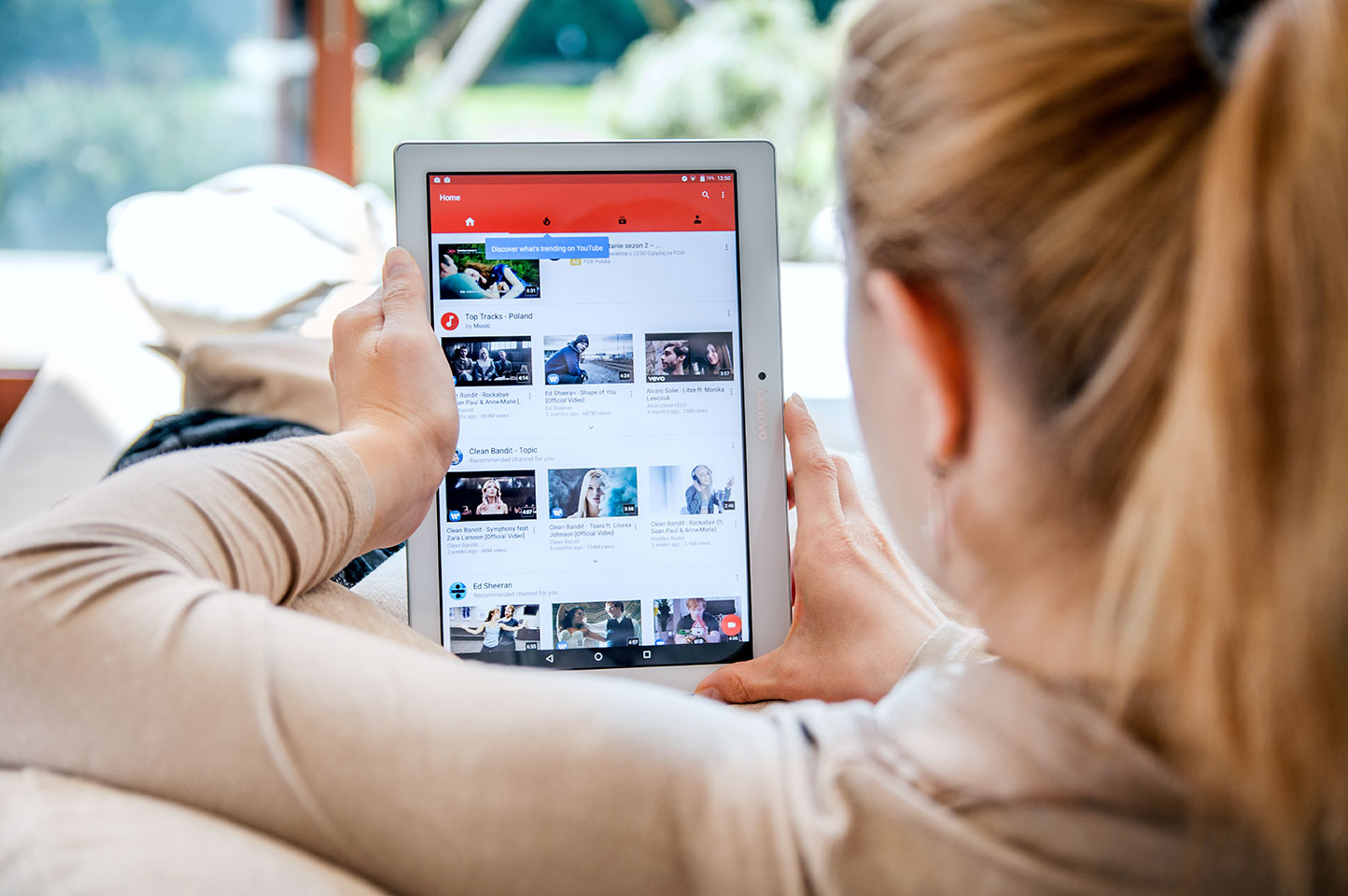 More U.S. adults claimed to use Youtube than any other social platform. 73% of U.S. adults are using Youtube and 45% of those users are doing so on a daily basis (Pew Research Center). According to the video sharing platform, "YouTube has over a billion users — almost one-third of all people on the Internet — and each day those users watch a billion hours of video, generating billions of views."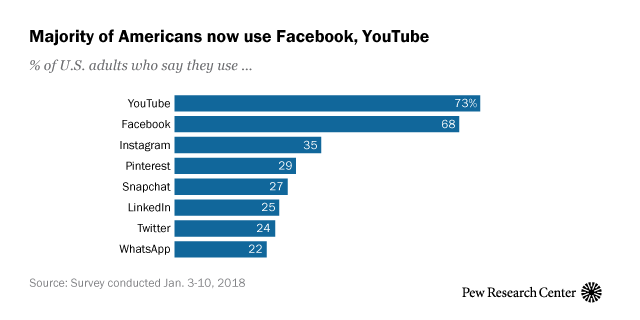 Most of our multifamily housing and senior living clients don't post video content on a consistent enough basis to maintain a large subscriber list on Youtube. With billions of videos on YouTube, it can be difficult to rank well in the Youtube search engine for generic terms related to your industry.
If you are relying on prospects to search your community's brand on Youtube, you are missing out on reaching a larger audience that has yet to hear about your business or community.
Pre-roll ads (ads that play before videos) are becoming increasingly more prevalent as a way for businesses to get branded video content in front of their target audience without relying on the limited and slow-growing reach of organic Youtube traffic.
Purchased by Google in 2006, Youtube advertising is managed on the same platform as Google's paid search ads. These are some of the benefits of Youtube advertising over organic video traffic.

Benefits of Youtube Advertising
You can target a specific type of audience. Use demographic targeting, interest-based targeting, in market segments and life events to deliver your video content to the people in your target market.
You can use video ad placements. You can show your video ad at the beginning of specific videos and channels related to your industry using placements.
You can target keywords. You can have your video ad show up at the beginning of Youtube videos and channels related to certain keywords.
You can show videos to people who have visited your website or your Youtube channel, allowing you to reach a warmer audience.
You are charged only when someone clicks or watches your video for a long time. your video is longer than 30 seconds, you only spend your advertising budget when people watch your video ad for at least 30 seconds or if they click on your ad. This allows brands to build awareness faster than an organically posted video while only paying for highly engaged viewers.
Learn More About Social Media Advertising
Curious about what the ROI of social media advertising can look like?
If you have any questions about how Facebook, Instagram or Youtube advertising works or if you'd like to inquire about how we market apartments, senior living, auto and local business brands using these platforms, click the "Live Chat" tab on your left to instant message someone in our digital agency.
Want to know more about the social media advertising services Conversion Logix offers?
Schedule a Call