What Student Housing Needs to Know About Gen Z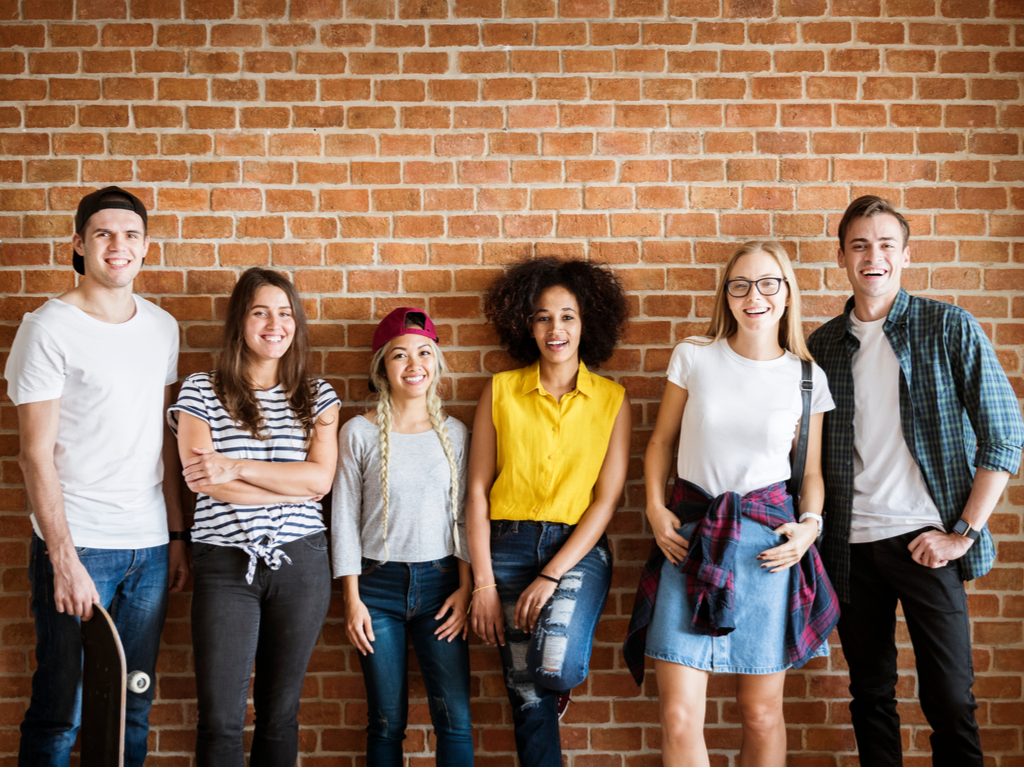 As technology evolves, behavior evolves with it. The multifamily industry has been keeping tabs on the millennial generation in recent years as they enter the workforce, rent homes, and build families. While most of the multifamily housing industry has limited exposure to the upcoming Gen Z generation, student housing properties are staring at a new target market. Are the behavior patterns really that different between teenagers born in Gen Z and Gen Z/Millennials in their early 20s?
Apparently, Google thinks so. In a 2017 research study "Gen Z: A Look Inside Its Mobile-First Mindset" Google breaks down some of the differences they've found in the online behavioral patterns of teenagers (13-17) and young adults (18-24). In 2019, the teenagers studied are now attending college (ages 18-19).
These are some of the findings that Google shared.

52% of teenagers are more likely to spend 3 or more hours a day using a messaging app. As compared with young adults, the only age group where texting ranked among the top activities where (38%) spent three or more hours a day.
52% of teenagers spent 3 or more hours a day on social networking apps, compared to 40% of young adults.
71% of teenagers watched online videos for 3 plus hours a day vs. 65% of young adults.
88% of young adults made purchases online compared with 68% of teens.
53% of teens made their purchases on mobile as compared with 30% of young adults.
Teens were the only age group to say that ads influence what they think of as a "cool" product.
What influences teens and young adult's perception of "cool" differs. Teens ranked these three factors as being influential: friends are talking about it, I see an ad about it, it is personalized to me. Young adults: it is something personalized to me, friends are talking about it, I see on hear something on social media.
64% of teens say that the images they see online influence products they purchase.
When it comes to social media usage, Pew Research's 2018 study found these platform habits among 18-24-year-olds.

96% use YouTube
80% use Facebook
78% use Snapchat
71% use Instagram
While a majority of today's teens and young adults use Facebook to keep up to date on their social circle, most use the platform passively to "stalk" friends and keep up with the news. Snapchat and Instagram tend to receive more active user engagement. According to the Pew Research study cited above, "82% of Snapchat users ages 18 to 24 say they use the platform daily, with 71% indicating that they use it multiple times per day. 81% of Instagram users in this age group visit the platform on daily basis, and 55% do so several times per day.".

What does this mean for student housing communities?

Teenagers and college-aged students behave differently on the web than older adults. When student housing communities are developing their marketing strategies they should think about the following takeaways:
Student housing communities will have the best chance of reaching the student market on social platforms. Specifically YouTube, Instagram, Snapchat and Facebook.
Communities should consider using text messaging and/or messaging apps as communication channels.
Communities should optimize their website, search, and application process for mobile.
Testimonials, reviews, and social influencers should not be overlooked as marketing tools for college-age students.
Video content and quality imagery will make a difference in the way students perceive and engage with a community online.
How can your student housing community implement these strategies?
How your community implements social media, video, mobile, and word of mouth tactics matters. It often takes time, trial and error and expertise to get these marketing channels and tactics to work for your community.
We've created more detailed student housing resources to help you navigate the implementation process and improve upon tactics your community might already be using.
Search Marketing Strategies for Student Housing
Social Video Marketing Strategies for Student Housing
Curious about how to use Snapchat marketing for student housing? Read this blog post.
Want to know which YouTube ads perform the best for apartment communities, check out this performance study.
Schedule a Call