Winter Apartment Marketing Outlook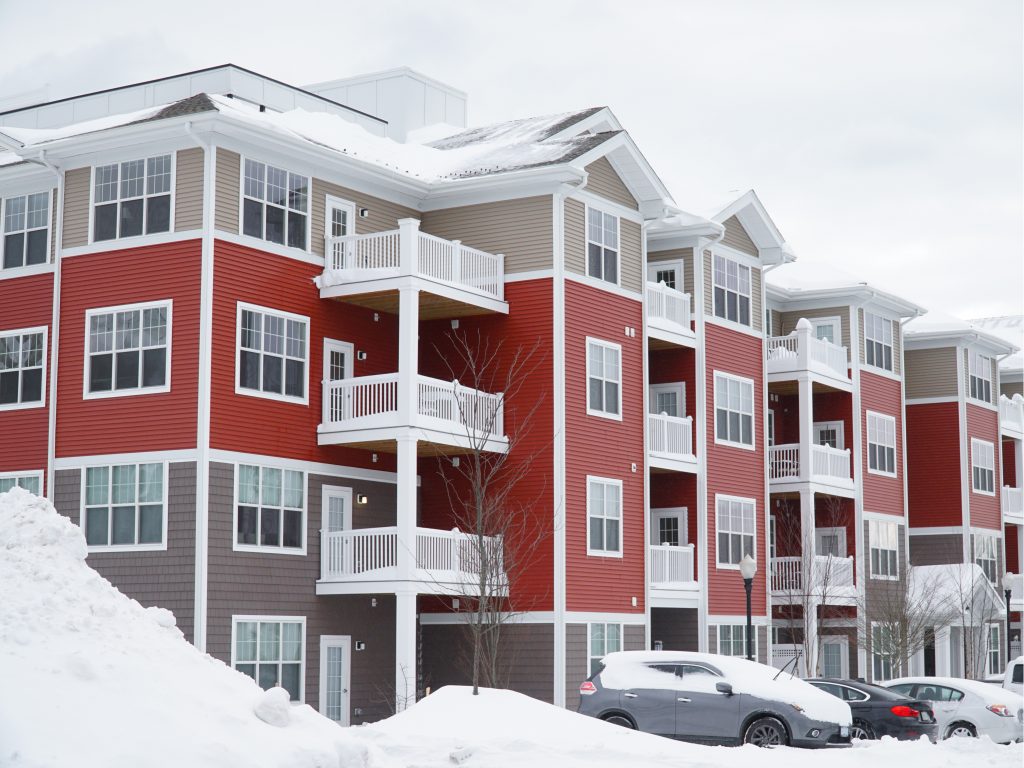 Winter is a dreary time of year for apartment communities. The days are shorter, the weather is colder, and with the holidays taking center stage during the month of December, searching for an apartment isn't top of mind for many apartment seekers across the country. While many leasing teams try to weather through the storm with the same strategies that brought them leads and leases in the summer, you came here because you know deep down you need to change your strategy.

Like you, we know that seasonality plays a role in a community's ability to fill vacancies. We've helped communities all over the country to fill vacancies in the winter and we've gathered our best tactics and strategies in a winter guide to help leasing teams navigate the slow winter months. We analyzed thousands of apartment marketing campaigns across hundreds of clients to give better insights into the marketing mix, budget allocation, ad messaging, ad imagery, and conversion strategies communities can use to improve leasing results. To give readers a better understanding of the recommendations we provided in the guide, we wrote this blog post.
In this blog post, we share the marketing landscape we see affecting apartment communities in the winter so your team fully understands the challenges and opportunities facing your community in the least magical time of year.
The Challenges…
Most communities invest in a paid search strategy year-round to augment their organic website traffic. While paid search is traditionally one of the best sources of paid website traffic for apartment communities, paid search campaigns aren't as promising in the winter as they are in the spring and summer.

After the summer months, online Google searching for apartments steadily declines until it reaches an annual low in December. Searching picks up after the holidays in January and February but remains lower than the spring and summer months that follow.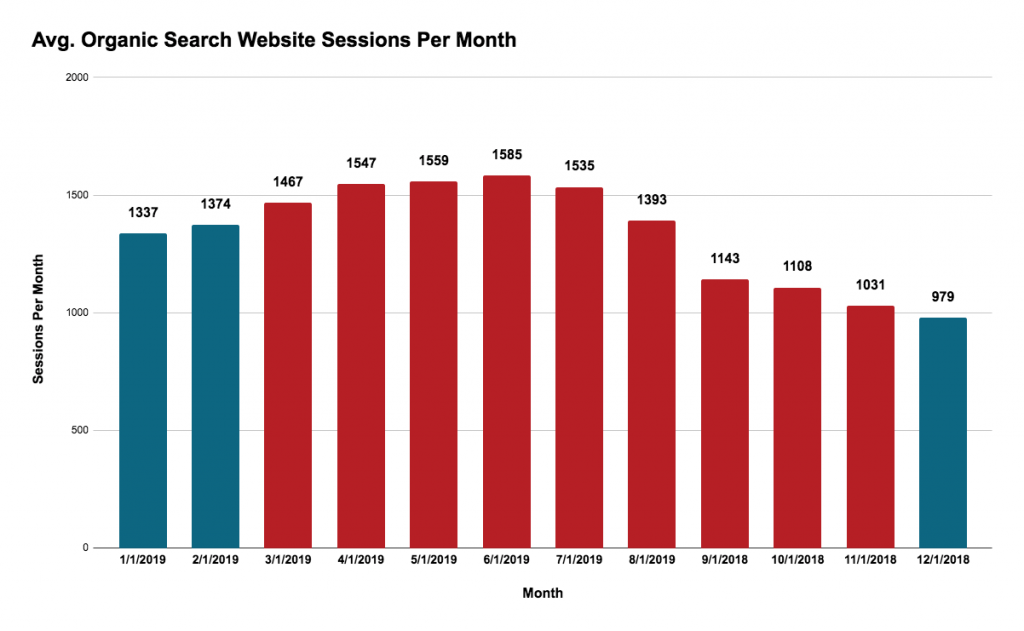 When looking at lead conversion rates on apartment websites from organic Google search traffic, conversion rates start to drop below average from September all the way into February. When looking at conversation rates specifically in the winter months, December rates are lower than January and February.

The drop in organic searches that occurs in winter reflects the overall lack of apartment searching during this season. Amidst a drop in the number of people searching Google for apartments, the number of apartment communities advertising on Google stays constant.
As a result, we've seen the price of apartment ads on Google increase during the winter months. Higher costs, fewer searchers, and steady competition creates a paid search environment that is less favorable for apartment communities.
The Opportunities…
Social media and display marketing are cheaper in the winter after the holiday season. Cost per click drops on Facebook and Instagram in January and February. January is the cheapest time of year to market an apartment on Facebook. The average CPC for apartment Facebook ads in January is 15% lower than the annual average. December is a slightly more expensive time of year to market to apartment seekers on Facebook. This is due mostly in part to the pool of advertisers running ads in the news feed in anticipation of the holidays. Once the holidays are over cost per click on Facebook drops 20%. Cost per click on Instagram drops 35% from December to January and remains 20% lower than the annual average through February.

Since it's cheaper to reach apartment seekers on social platforms during January and February, apartment communities' ad budgets stretch further on these platforms. This increases the volume of quality of website visitors coming into a community's site.
The percentage of Facebook ad traffic that takes a lead action on apartment websites climb 27% on average from December to January. Instagram advertising conversion rates increase 67% on average from December to January and remain higher in February. More conversions per dollar spent make awareness-building platforms a better investment for communities in the winter months, especially after the month of December.
Creating a strategy for the winter months…
December is a tough time to market an apartment. Renters are focused on the holiday season and aren't actively searching for apartments online. While marketing to apartment seekers on Facebook and Display networks isn't at its peak in December, search is at its lowest point of the year, making awareness campaigns a better use of your ad dollars. As other advertisers compete to show holiday ads in the news feeds in December, prices remain higher across all platforms. Once the chimney smoke clears and the holiday season is over, communities are presented with a favorable outlook across social ad platforms like Facebook and Instagram and Display networks.

In the winter, communities get a better return on their advertising investment from channels that build awareness, compared to channels that capture demand. Advertising channels like Google ads are more expensive this time of year compared to the spring and summer and the audience searching is smaller. Apartment communities looking to get the most out of their marketing budget are better off shifting more ad spend towards awareness campaigns on social and display platforms and less on search ad campaigns from December to February.

So how do you build social and display ads that are positioned to succeed in the winter? What kinds of concessions and conversion strategies can communities use to create better winter marketing campaigns?
Discover the answers to these questions and more in our 2020 Winter Marketing Guide.

---
Schedule a Call