Conversion Logix® Expands Location-Based Targeting Service With PMT+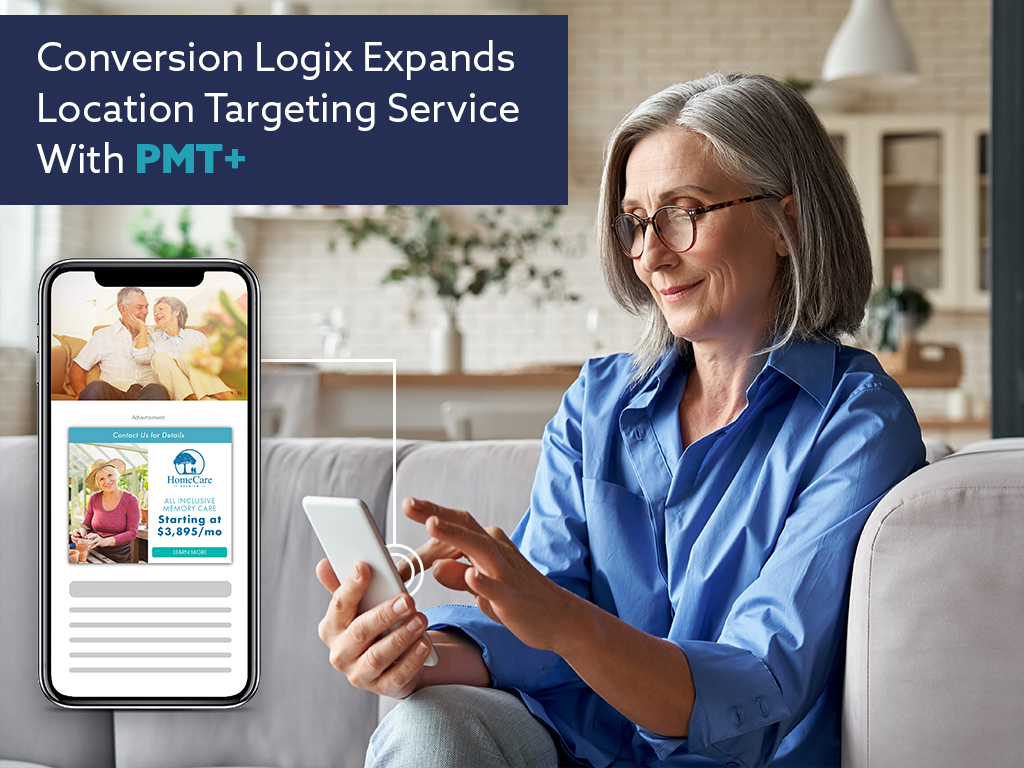 If you manage marketing initiatives for large-scale residential locations like apartments, senior living facilities, and student housing communities, you know how important yet challenging it can be to find and reach the right target audience for your brand.
Effective ad targeting can be a huge win for your team; reaching the best possible audience for each ad dollar spent can mean the difference between a profitable lead-generating campaign or a community with low traffic numbers struggling to convince lukewarm prospects to commit to a lease.
Today's property management companies need reliable and strategic targeting capabilities that can account for the online and offline approach your target market is engaging in in a post-pandemic world.
To equip residential teams with this capability, we launched Precision Mobile Targeting (PMT) in 2018, a mobile advertising service that targets prospects as they visit a strategic mix of locations in a local area. This year we are excited to announce a new expansion to the service with PMT+.
What's New
PMT+ gives property management operators the ability to target prospects after they leave a target location, expanding the reach and effectiveness of their location-based targeting campaigns. The service operates like a retargeting campaign, but instead of serving ads after a prospect visits a website, it targets them after they visit a physical location.
Why Upgrade to PMT+
Increase ad engagement. Conversion Logix clients using PMT+ experienced a 137% increase in CTR (click-through rates) on average compared to traditional PMT campaigns.
Meet prospects where and when they will engage. Modern marketing requires meeting the prospect on their schedule. PMT+ expands the window of time you can market to your audience, increasing your chances of reaching prospects when they are most likely to engage with your brand.
EHO-friendly hyper-targeting. Gain all of the benefits of strategic location targeting with none of the risks. Our team of digital marketing experts is trained to design EHO-friendly campaigns that convert.
Get Started With PMT+
If you are already a Conversion Logix client, you can launch your next PMT+ campaign within five business days. To add this strategy to your campaign, contact your Conversion Logix account manager.
New to Conversion Logix and interested in learning more about our PMT and PMT+ services? Visit this page to learn more or schedule a consultation with a strategic campaign advisor.
Schedule a Call