Digital Marketing Trends in 2022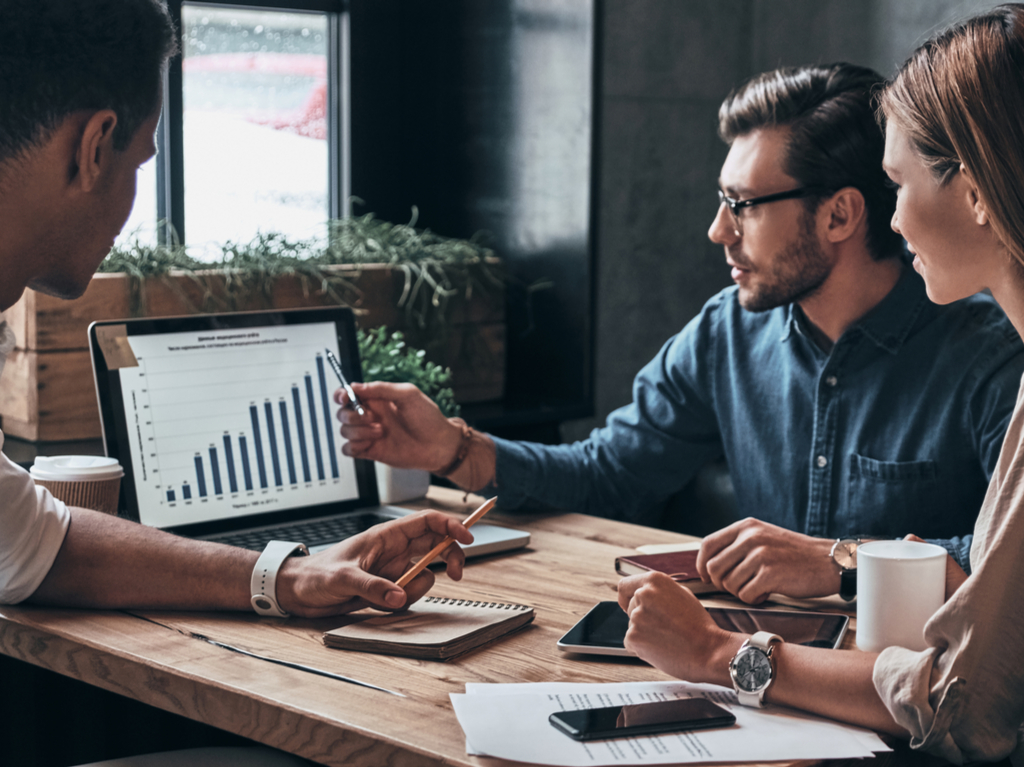 As we say goodbye to 2021 and welcome in a new year, marketers everywhere are trying to make sense of the lessons we learned as we plan for 2022. The marketing world continues to experience rapid change with an emphasis on reaching more consumers online. Companies invested heavily in digital strategies in 2021 and will continue to in 2022. Here are some of the digital marketing trends we're tracking for 2022 and you should too.
Investment in Paid Media Channels
Nothing beats a marketer's reach and speed to market than paid media channels. In 2021, marketers planned to invest a greater share of their marketing budget in paid media above every other category including headcount, software, or content creation1.
By the end of 2021, global ad spending rebounded faster than anticipated. A recent report from eMarketer revealed that companies spent $33 billion more in ad spend than forecasted, with a majority of the growth happening in digital advertising channels2. Most of the investment in digital ad spending went to the top three ad networks, Amazon, Google, and Facebook2. Looking ahead at 2022, U.S. ad spending in 2022 is projected to increase 13% surpassing $300 billion ($320 billion) for the first time2.
Connected TV Advertising
While most marketers plan to invest media dollars in paid social, search ads, and display ads, a new category is emerging in the ad space. eMarketer estimated that by the end of last year, CTV ad spending will have increased by 59.9% to $14.44 billion3.
As households turn to online media channels to stay entertained, connected TV is replacing traditional TV viewership across the U.S. In 2021, US residents spent 80 minutes per day with subscription over-the-top (OTT) video, an 8.7% increase from 20203. 
Connected TV ads provide apartment marketers with new opportunities to expand their reach and target apartment seekers with a non-skippable video ad format across mobile, desktop, and TV. Unlike traditional TV, Connected TV offers the same level of advanced targeting and data collection that marketers are getting with display advertising. Marketers looking to expand their reach with precision targeting can capitalize on the growing popularity of streaming platforms.
Longer Lifespans For Short-Form Video Content
The growing popularity of Tik Tok has shaken up the social media landscape, leading to a rise in the creation and consumption of short-form video. Over 4.8 million 0- to 30-second long videos were uploaded in 2020, a 62% increase over 20194. In 2022, 89% of global marketers plan to continue investing in or increase their investment in short-form video5.
In 2016 the popularity of Snapchat influenced the predominant social media platforms to create an ephemeral short-form video format known as Stories. Similarly, Tik Tok's version of short-form video has influenced media giants Instagram and YouTube to develop a competing video format. ​​Unlike Stories content, videos in Tik Tok, Instagram Reels, and YouTube Shorts live beyond 24 hours, allowing these videos to reach new audiences as the content gains popularity. This is great for businesses and creators, looking to grow the reach of their top-performing content.
Both Tik Tok and Instagram have built new ad placements among these channels opening the door for advertisers to capitalize on this growing traffic source. Creating short-form video ads in Tik Tok and Instagram Reels are two ad placements apartment marketers should keep their eye on in 2022.
Email Campaigning Remains A Key Strategy
In 2021, 77% of marketers saw an increase in engagement with email over the past year1. Email marketing has remained a top digital marketing activity in 2021 and will continue to be a valuable way to reach consumers in 2022 as businesses shift from third-party to first-party marketing strategies.
Almost 9 in 10 marketers either strongly agree (39%) or somewhat agree (49%) that newsletters will become a valuable way to reach and target consumers in the absence of third-party data6. Marketers also agree that newsletters allow for the collection of first-party data while providing the user value in the delivery of personalized, relevant content (89%), that newsletters provide a vital connection point with customers (86%), and that it's easy to translate newsletter performance to actual sales and revenue impact (71%)6.
Email offers the highest return on investment among modern marketing channels. Litmus' State of Email report found that email marketing delivers an impressive $36 for every $1 spent7.
More than half of the marketers who leverage email are focused on improving mobile email experiences for subscribers in the coming year. Other areas of focus include sending fewer weekly emails while prioritizing segmentation, personalization, and automation.
Prioritizing The Customer Experience
2020 forever changed the way consumers approach apartment shopping. From virtual and self-scheduled tours to live chat, apartment seekers have become accustomed to instantaneous online experiences and these behavior changes aren't going away in 2022. Today's apartment seekers prefer to gather as much information online as possible before speaking to someone face-to-face and are using channels like live chat and text messaging to communicate with communities in real-time.
To adapt to these changes leasing teams are turning to technology to engage prospects earlier in the leasing journey and deliver the instant responses apartment seekers expect.
Website engagement tools that make it easy for prospects to schedule tours, claim offers, watch a video walkthrough, or chat with a community provide prospects with better experiences while enabling marketing teams to gather more lead information for onsite teams.
As marketing teams embrace multiple solutions to meet consumers' needs online, new challenges will emerge to piece prospect data together across disparate communication channels and lead engagement tools. In 2022, marketers will need to find solutions that help them aggregate data in the leasing journey so they can better assess the marketing strategies and engagement tools driving leasing activity and improve the prospect experience.
Once marketers tap into customer journey data, we'll likely see a greater emphasis on leveraging automation to scale personalized experiences and improve lead-to-lease attribution in the year ahead.
Conclusion
We hope you found these five trends helpful as you develop your multifamily marketing strategy in 2022. We'll continue to share insights into how apartment marketers can capitalize on these growing trends as the year unfolds. Interested in reading more articles like this one? Sign up for our email newsletter.
About Conversion Logix
Conversion Logix®, LLC provides a comprehensive suite of marketing software and services that enable communities to capture, connect, and convert prospects throughout their leasing journey. We advise, plan, and execute digital marketing strategies to help you maximize your ROI. Our suite of software and services allow you to easily integrate with common CRM applications and scale lead generation across multiple properties. Conversion Logix has been ranked on the Inc. 5000 and Austin Business Journal's Fast 50 Growing Companies and is a Premier Google Partner and Facebook Business Partner.
Sources:
1HubSpot, "Not Another State of the Marketing Report", 2021
2eMarketer, "Worldwide Digital Ad Spending Year-End Update", 2021
3eMarketer, US Connected TV Advertising 2021, 2021
4Wistia, 2021 State of Video Report, 2021
5HubSpot, The Marketing Trends of 2022, 2021
6Marketing Charts, "Amid Growing Reliance, How Will Marketers Enhance Their First-Party Data?", 2021
7Litmus, "State of Email", 2021
8Nielson, Nielsen Annual Marketing Report, 2021
Schedule a Call