Four Apartment Marketing Trends You Can't Ignore in 2020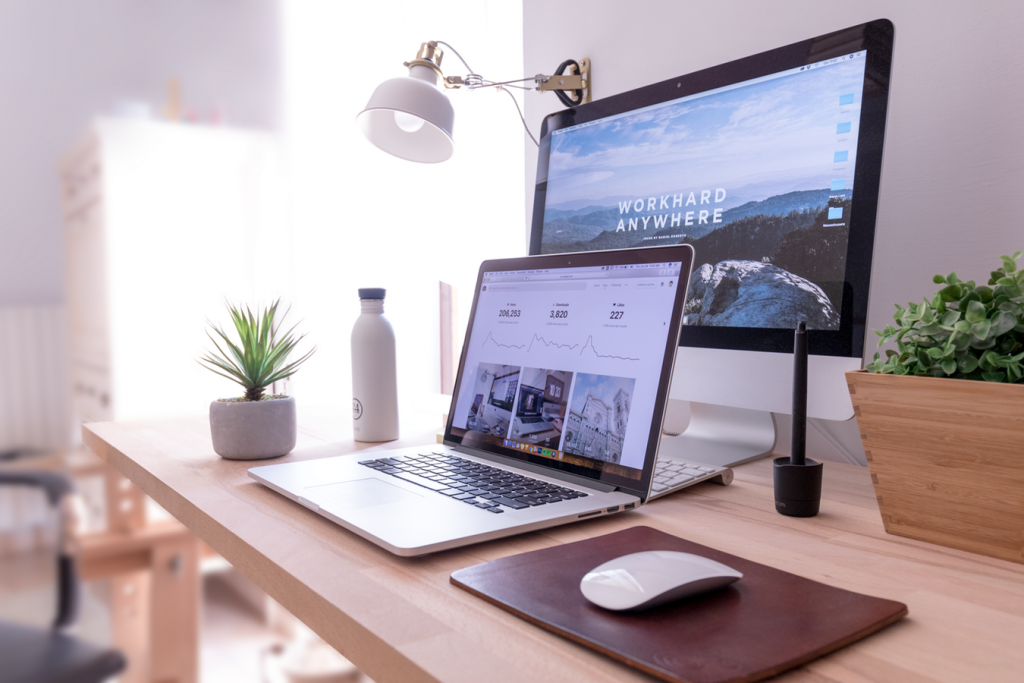 At one point, ideas like conversion software, analytics-driven marketing, and dynamic video advertisements were innovations that apartment marketers saw coming on the horizon. Headed into 2020, these ideas and others have established themselves as necessities for those in the apartment marketing space. So which trends do you need to know about in 2020?
1. Live Chat as the Gold Standard of Communication
One key trait that your prospects share with other consumers in the digital age is their desire for instant gratification. They're browsing through your website quickly, and as questions pop up, they'd like answers as quickly as possible regardless of the time of day.
According to a study by EConsulting, 50% of customers are expecting businesses to be open 24/7. This means that incorporating live chat becomes critical to generating those all-important leads, and not allowing all those visitors to slip through the cracks as they visit your site outside of regular business hours. Moreover, live chat has a 73% satisfaction rate, compared to phone calls (44%) and emails (61%).
For a more in-depth analysis regarding the benefits of live chat juxtaposed with chatbots, see this post.
2. Video Ads Go from Important to Critical
It's no secret for marketers that using video advertisements positively contributes to KPI's. Interweaving your services within an aesthetically pleasing visual representation of your brand makes a big difference between communities that are able to convert, and those who are not.
Video usage in conversions have increased from 25% to 37% in 2019, per Rocketium. This clearly displays the importance of both incorporating videos into your funnel as well as the direction that the market is headed towards.
With the slow death of cable television, American adults are spending more time than ever on video content online with the increased popularity of platforms like YouTube. In 2019, users spent a weekly average of nearly seven hours watching online videos, which represents a 59% increase from just three years prior in 2016 (Limelight, 2019).
On YouTube alone in the past couple years, viewers are spending over 7,300 hours on apartment related video content, so incorporating videos into your advertising budget becomes all the more important. To learn more about the most effective and practical ways to put video ads into practice on YouTube, check out this blog post.
3. Conversion Software for Qualifying Leads
Another key trend in the apartment marketing space is the utilization of conversion software. With only 22% of businesses being satisfied with their conversion rates (EConsultancy), it's clear that everyone wants to convert leads at a higher rate. Emerging as a solution to this problem, communities are now implementing conversion software to automate tour scheduling, deliver compelling offers, and filter for qualified leads.

Tour Scheduling
In the area of tour scheduling, the usual process involves filling out an application or contacting the community via phone, email, or an in-person visit. This process causes delays in the scheduling procedure, leading to unwanted drop-offs.
Conversion software cuts through those extra steps by being present on every page, allowing prospects to view available tour dates, and self-schedule tours at their own convenience.
Compelling Offers
Many communities that are promoting offers on their sites are following a sub-optimal, outdated strategy. A potential lead visits your website, a pop-up offer comes up, and before having any interaction with the site's content are given an incentive to close the offer because the only way to view the information they're seeking is to close the offer entirely, never to see it again.
Using the right conversion software allows your site to deliver prospects value and relevant information, while keeping compelling offers on each page in a non-intrusive manner. These offers can be conveniently minimized without removing them from sight completely, as well as quickly swapped out with other offers without any development expertise.
Qualifying Leads
Filtering out unqualified prospects was once an arduous task that leasing teams spent hours upon hours on. But now, by using markers like income, desired floor plan, and number of residents, leads can automatically receive an email informing them of their qualification status, resulting in a tremendous amount of saved time.
With potential leads being pulled in a myriad of directions, the need to filter them and quickly progress them down the sales funnel becomes of great importance.

The Conversion Cloud specializes in qualifying and converting multifamily housing leads, offering these innovations and others. Check it out here.
4. Refining Social UX
One of the timeless elements of marketing has always been user experience. At it's core, UX measures the quality of interactions between users and a given brand. An improvement in UX will make for a higher quantity of conversions and overall customer satisfaction.
Within social audience targeting on Facebook, UX has become of increased importance recently. The social media giant reports that there are presently 7 million advertisers on the platform, up from 4 million in 2016. With this uptick in competition, standing out through optimized and personalized ads has become all the more important to generate leads.
Facebook has stated that there are three primary dimensions for evaluating the performance of ads including visual quality, engagement, and conversion which need to be optimized to refine UX.
Visual Quality
Practical steps to improve visual quality in your ads include avoiding things like putting too much text, using sensationalized language, and withholding key information.
Engagement
For improving engagement, there are a number of heuristic methods that are available. Using vertical videos, adding multiple images using the carousel format (if you have an abundance of quality images), and adding movement through animation are all options to consider.
Conversion
A pragmatic approach to increasing your conversion rates on your ads is to make them more engaging through the avenue of an improved call to action and post-click experience.
Navigating through the ins and outs of creative software for creating eye-catching visuals and high quality ads can be a tall-task for many communities. For assistance in maximizing ad quality, schedule a call today.
Conclusion
Headed into 2020, ideas like conversion software, analytics-driven marketing, and dynamic video advertisements and others have now firmly established themselves as necessities for those in the apartment marketing space. Looking for help getting started? Schedule a call today.


Schedule a Call