Google Ads Now Tracks Store Visits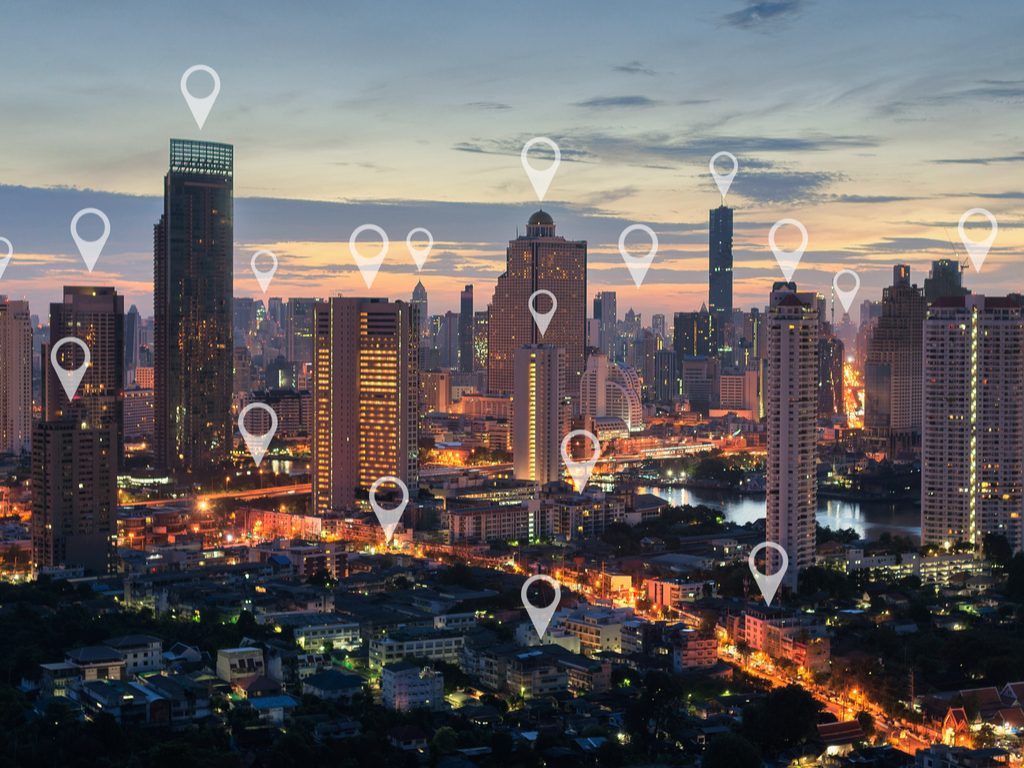 If you own or operate a location-based business, you've likely dreamed of the day you can attribute marketing dollars to real-life foot traffic. Google started working on making this dream a reality in 2014, but the feature only rolled out to a limited group of high traffic companies. Over the last few months, Google started making a larger feature roll out to small businesses and enterprises. Advertisers can now track the campaigns, keywords, and devices that lead to store visits in Google's ad platform. Up until this point, advertisers have been able to attribute ad campaign success in Google Ads through website traffic, website events, online purchases, and phone calls. While these metrics do a great job of measuring the intent of searchers to visit a location, store visits allow businesses to see how this online intent actually translates to foot traffic.
Who can take advantage of Google's store visits?
Companies that have nonsensitive location-based businesses (Ex: Apartments, Car Dealerships, Hotels)
Companies that have a Google Business Profile set up for each location and 90% of their location links verified
Companies using location extensions in Google Ads
Companies that received thousands of ad clicks and impressions
Companies that have enough foot traffic and pass user privacy thresholds
How does Google track store visits?
Google uses a variety of signals to arrive at the store visits data they report in your Google ads account. Google maps data, store locations, wi-fi signal strength in stores, GPS location signals, Google queries, visit behavior, and a sample of 1 million users who opted into allowing Google to track their location history are all used to determine and validate this metric. Google surveyed over 5 million people to confirm they actually visited a store and used this feedback to update their algorithms. Google is very confident about this metric, they've claimed that this data point is "99 percent accurate". (Wordstream)

How should companies interpret this data?
Advertisers can segment store visit data in Google ads by new and returning visitors. If your company is focused on generating new customers, you can analyze your search campaign data to get a better idea of how new store visitors are finding your business and which ad copy they engage with. Companies looking to generate more repeat business from existing customers are able to evaluate which campaigns lead to returning customer visits and optimize for this customer segment.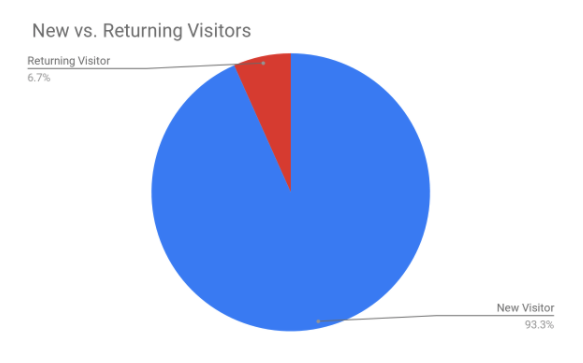 Marketers can also use store visit data to build better customer journey models. Advertisers can segment store visits by the number of days that elapsed between a prospect clicking on an ad and visiting the company's location using the "days to conversion" metric. This data becomes even more interesting when you break it down at the campaign level. Consider comparing days to conversion by brand and non-brand campaigns to get an idea of how long it takes customers who uncovered your business through a non-brand search to visit you as opposed to someone who knew to search your company by brand.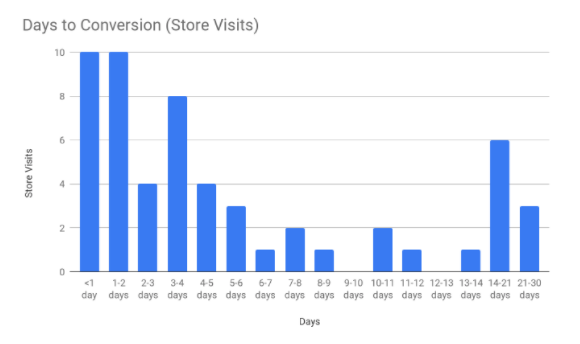 While we know more searching than ever is happening on mobile phones, some high-value purchases or searches that take place in an office setting (B2B), may be more likely to take place on a desktop as opposed to a mobile device. Using store visit device breakdowns, companies can find out which devices high converting prospects use to search for their product or service.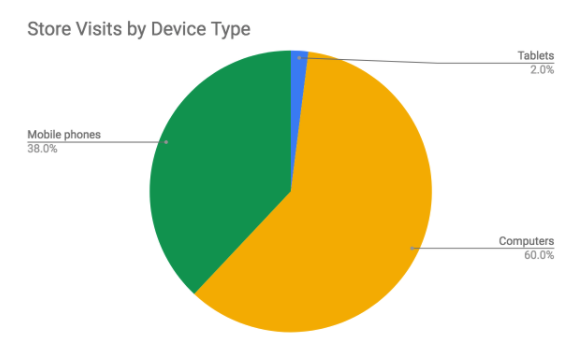 How can companies use this data to generate more store traffic?
This new metric opens the doors for location-based businesses to better attribute and optimize their Google ads campaigns. Everything from ad copy, keyword targeting, location targeting, and device targeting can be evaluated using this metric. Once advertisers use this information to gain a better understanding of what drives store visits they can reallocate budgets and bidding to hone in on the campaigns that generate the most traffic.
Interested in seeing how this metric has impacted other businesses? Check out these case studies from Google.
AdWords Store Visits Data Proves Search Marketing Investment Drives In-Store Visits

AdWords Store Visits Helps PetSmart Measure How Google Search Advertising Affects In-Store Traffic

Office Depot Attracts On-the-Go Shoppers With Local Inventory Ads

Do you know someone with a location-based business? Pass this news along using the social sharing buttons on this page.

Schedule a Call