How to Create and Market Video Content for Apartments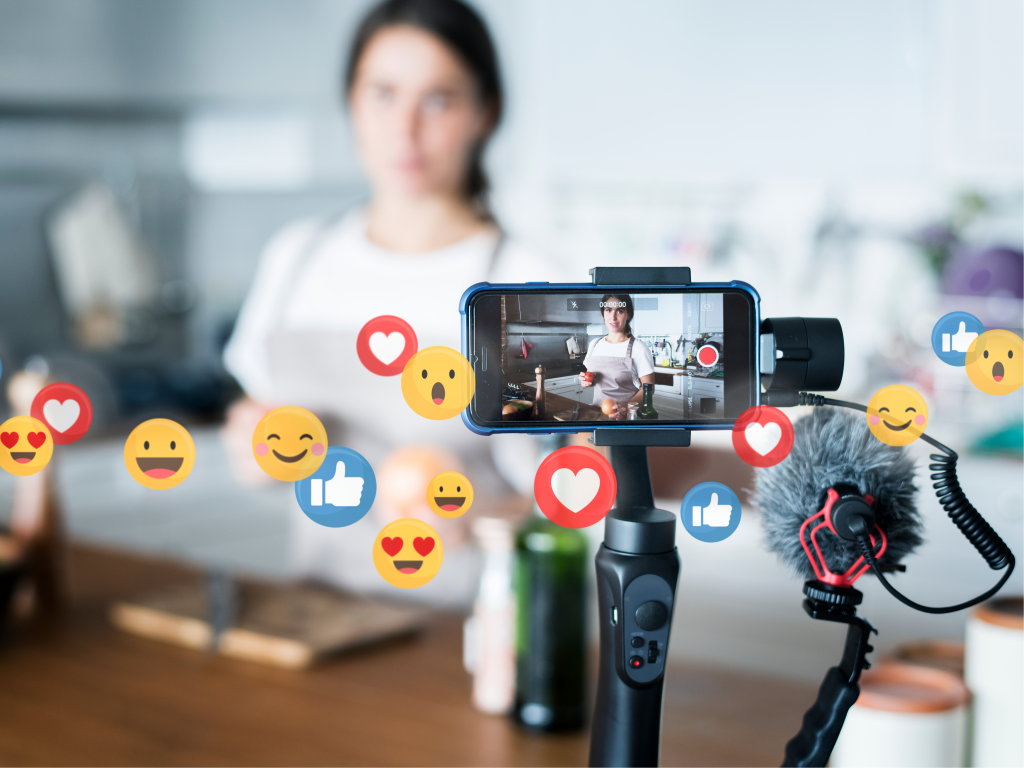 "You have to make video content!". You've been hearing this phrase and others like it for years now. They even have crazy statistics such as "50% of people watch a video about a product before they make a purchase" (Google). You already know you have to create video content to help showcase your community. That part goes without saying, the hard part is knowing where to begin, what type of videos to create, how much to budget for video content, and where to post it once you've made your masterpiece. Luckily, you made the wise choice of reading this article and in just a few minutes, you'll be a video marketing whiz.
Where to Begin/Budgeting
Before we can even begin making videos, we need to determine what portion of your budget you want to allocate to video. Most videographers can cost anywhere from a few hundred to several thousand dollars to create a video. So finding the right one is key. Some will only film and give you raw footage leaving you to edit which can take several days assuming you know what you're doing. Many marketers prefer to produce through a marketing agency as they will do everything including writing, filming, and editing. Once the editing is complete they will even optimize your video for different channels and in different formats (we will get to that later). The benefit of using an agency is that they are all-inclusive, offering one price upfront so you know how much you're going to need to budget without worrying about hidden fees and paying extra for someone to edit your content. After you find someone who is going to create your project, the next step is figuring out what types of videos you want to for your apartment community.
Types of Videos
There are several types of videos you can make to engage your leads and residents. This is not an exhaustive list, but it should give you some ideas on how to get started.
Tour Videos
Photos are a great way to show off your community's best features. However, photos are only a piece of the puzzle, creating video tours can create further interest and allow you to stylize your content more than with photography. Just make sure it's an accurate representation of your community.
Event Videos
Have an event that you want people to know about? Creating a video about it is one of the best ways to get the word out. This can be for either a special leasing event to get new leads or for current residents to engage more with the community. Make sure the video is clear about what the event is, has an enticing offer to bring people in (free food, sweepstakes, etc.) and makes the event look fun. These videos shouldn't be more than a minute or two in length otherwise viewers will fall off before making it to the end.
Promotional Videos
Similar to event videos, promotional videos are a great way to add a sense of urgency and get prospects to engage with your community. By rewarding interested prospects with an offer, you can speed up the time it takes for them to convert into a lead, and ultimately a lease. Pair this strategy with an offer claiming tool like Concession Manager so you can drive interested prospects to a landing page experience that allows them to take action right away. This will increase the follow-through you see from prospects and help your community build a healthy list of leads. The best part is these kinds of videos can work for multiple types of promotions. Want your leads to know you are offering a $0 deposit if they sign up this month? Make a promo video. Current tenants get a reduced rate if they renew early? Make a promo video. These videos will make it easier for your community to get more impressions and engagement as opposed to static content. Here's an example of a promotional video we created for a luxury apartment client in Seattle for a YouTube ad campaign. The community used this video to attract potential residents with their "One Month Free" offer.
About Us Videos
About Us videos can give prospects a greater sense of connection to your community. The difference between About Us and Tour videos is that About Us content focuses more on the history of the complex, the people that work there, and the values the community has. In contrast, those that want to see what the complex looks like and amenities that are offered would prefer a Tour video. About Us content is meant to be more of a storytelling video and makes for great content to add to your website.
Where to Place Videos
Okay, so you made your videos, congratulations! Now, where are you supposed to put them? Certain videos perform better on different channels, so let's break it down.
Your Website's Homepage
As mentioned before, About Us videos are some of the best types of video content to put on your website. Any video that showcases your community and has visual appeal can be placed here. You can typically put your longer videos here as well. An added bonus? Having a relevant video embedded on your site helps increase your SEO. It's a win-win.
Social Media
As of 2019, Facebook and Instagram push video content in their algorithms. These are great places to post your content and reach your audience. Unfortunately, thanks to Facebook's constantly changing algorithm, posting your videos organically won't often give you the best results. If you want to really maximize impressions on your video content, creating paid social media campaigns is the way to go. Each platform has different requirements for aspect ratios and file size. Keep this in mind when receiving your videos from your videographer. Using the right psychographic and geographic targeting to maximize ROI is also required to have a successful social media video campaign. All this can get pretty overwhelming to create and monitor so many communities outsource ad creation and management to agencies that specialize in the multifamily industry.

YouTube
Although some would group YouTube with social media, YouTube is its own beast. If you plan on creating multiple videos, it is best to create a channel where prospects can have access to all your video content. Similar to social media, you can also pay to have your videos appear as advertisements to reach a larger audience. Through YouTube, you can take advantage of keyword targeting to reach people in your area who searching for apartments. Youtube Ads can be various lengths from 5 to 60 seconds and even longer. Check with your videographer if their package includes different lengths of your video to make sure you are getting the most out of YouTube. Read our article about the "5 Best Practices for YouTube Apartment Ads" to learn more about how you can optimize your video ad campaign on YouTube.
Conclusion
There you have it! Now you know what video content you need to market your community and which platforms to advertise on. That wasn't so bad, was it? There is one last step and that is making sure you keep that great content coming!
Did you find this article helpful? Share it with your colleagues using the social sharing buttons on this page.
Schedule a Call