Is mobile usage killing the internet cookie?
With the rapid increase of mobile device usage, there is quickly becoming a shift in how digital advertising is being conducted. Digital advertising has been strongly reliant on "internet cookies" in the past, but the future seems to hold a different path for the industry.
History of the Internet Cookie
Going back before the inception of digital advertising, a Netscape programmer named Lou Montulli created the "internet cookie" as a way to track user selections in a virtual shopping cart. Since 1994, these cookies have evolved to become an intricate and crucial system for advertisers to track users' desktop browsing activity.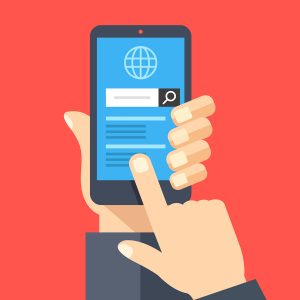 Current State of Internet Cookies
With the average American now spending roughly 4.7 hours per day on a mobile device, there is a looming threat that cookies' long reign over the internet is coming to an end. A recent marketing survey revealed that 60% of marketers expect that they will not rely on third-party tracking cookies in the next two years.
What's Wrong with Cookies?
Until recently, internet cookies have been the industry-leading way of tracking user's overall web activity. However, cookies are becoming less effective as they track browsers, not people. This used to work in the old state of the internet as people all logged in on the single-family desktop to do their browsing. Things are quite different these days as most people switch back and forth between multiple connected devices, ultimately making cookies ineffective.
Another issue with the internet cookie is the fact that they do not work within mobile apps – which is where the majority of mobile traffic happens. In addition to not working with mobile apps, cookies are now on the defensive against browsers, like Apple's Safari, who have essentially banned third-party cookies from their platforms altogether.
The New Direction for Digital Advertising
The constant changes regarding how consumers obtain their information has forced the hands of digital advertisers everywhere into finding new ways to identify and track their traffic. This comes in the form of "identity-based" tracking. For example, Facebook lets their users utilize their Facebook credentials to log onto other sites and apps. This allows them to track user mobile sessions across multiple platforms and serve up personalized ads accordingly.
Another example of this new style of tracking can be found on Apple devices. Apple assigns a unique identifier for advertisers, or IDFA, to every iOS user. After this identifier is applied, it allows Apple to attribute activity to a single person across the entire Apple community.
We've gone beyond the cookie with our Defined Audience Targeting. Rather than focus just on cookies, we match offline data sources with someone's mobile ID and online persona. We are able to filter down to the IP address of the person's house and target them without the use of cookies.
While it's true the cookie is dying, it's not going away anytime soon. And new tactics are being developed to make sure we can still get your message in front of the customers you want to reach most.
All of this information goes to show that as long as there are products to sell, advertisers will find a way to track and attribute the traffic.
Schedule a Call