Search Marketing Strategies for Student Housing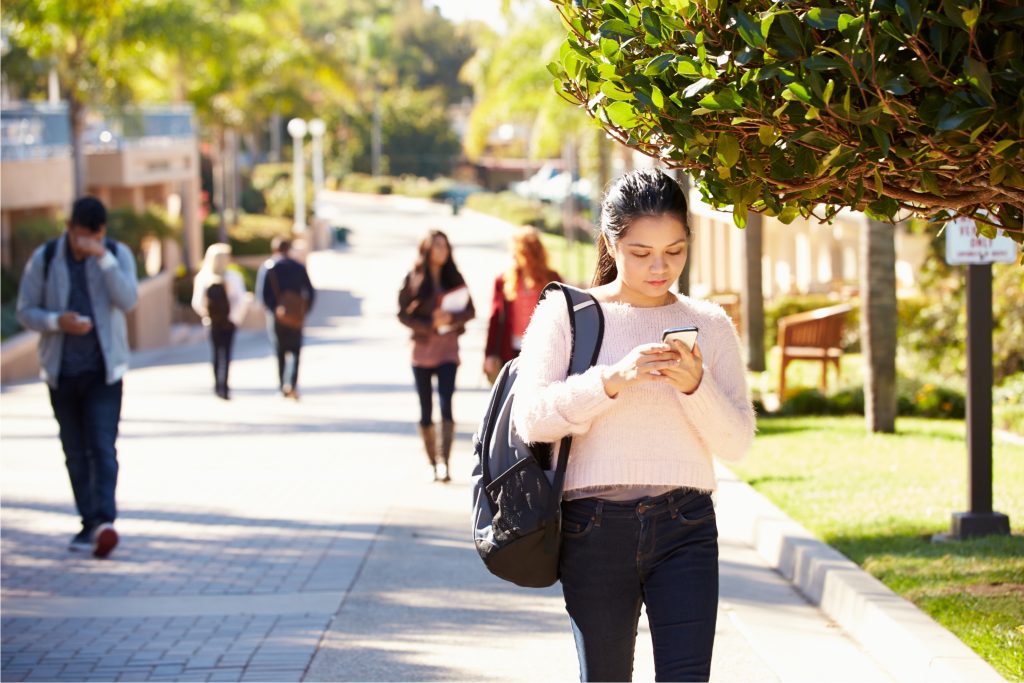 Do you know what students type into Google when they search for an apartment? Do you know why some student housing ads get more clicks and impressions than others?

Most multifamily professionals know search marketing is an important component of a student housing marketing campaign, but they don't know how student housing search marketing campaigns differ from general apartment search marketing campaigns, or what communities can do to stand out from others in the search engine.

By the end of this article, you won't be like most multifamily housing professionals. You will have a better idea of how students search for apartments and what types of search ads they click on. You will know why some student housing search campaigns perform better than others and how your student housing community can use paid search campaigns to generate more traffic.
What do students look for in an apartment?

The best search marketing campaigns start with a clear understanding of the searcher and what they are looking for in a community. Many communities focus on flashy amenities and community spaces when they market to students. While these are great ways to stand out in the market and capture attention, we've found that more often than not, the best way to appeal to students is to focus on addressing their fundamental apartment needs.

A recent study conducted by For Rent University found that students look for practical amenities when they are searching for an off-campus apartment. The most important amenities to students are high-speed wi-fi, in-unit washer and dryers, parking, gyms, and computer/printing stations. Most of the amenities that students care about are centered around convenience.

Students are looking for a community that meets their basic needs at a price they can afford. The one apartment feature that stood out to us from this study was pet-friendly. Pet-friendly apartments have risen in popularity across general apartment communities and we found it interesting that this trend has also spilled into the student housing market.
How students search for apartments

Keywords

We've found that a majority of student housing searches are university-specific. It can be difficult for communities to rank organically for these types of terms which is why Google advertising plays an important role in a comprehensive student housing marketing campaign.
Some examples of commonly searched university specific keywords include:

apartments near [college name]
[college name] [city]
[college name] apartments
student housing near me
[brand name] [city]
[college name] student housing
Over the past five years, searches for "student housing near me" have increased in popularity which indicates more location-based mobile searching is occurring. This is why location-based targeting can be a valuable strategy to include in student housing paid search marketing campaigns.
Who is doing the Searching?

It's no surprise that 18-24-year-olds saw the most student housing ads among our student housing clients' search campaigns. But what we did find interesting is that more 45-54-year-olds were searching for student housing than 33-44-year-olds or those 55+. This indicates that in 2018 both parents and students were actively searching for student housing. There were also a lot of 25-34-year-olds who searched for these communities which may represent older undergrad students or grad students, another key segment that student housing communities might be overlooking.
Our Strategies

Targeting

Through location targeting, we are able to adjust budgets between campaigns and target searchers in the locations that are most likely to lead to website visits and conversions. Student housing campaigns differ from general apartment search campaigns in that more searchers are living outside of the city or state of the community.

We've found that non-brand keyword search campaigns targeting searchers located within the community's state or within the nation received more ad impressions than non-brand local search campaigns and brand based campaigns.

We also found that ad engagement (measured by click-through rate) was higher for state and national brand campaigns than local campaigns. Out of state students, in-state students that aren't from the local college town, and their parents are more likely to search for and have a need for student housing options, which is why campaigns targeting these locations generate more visibility and engagement.
Ads

The most important thing to include in the copy of search ads are the keywords you want to rank for. Google uses ad relevance to determine if you're ad will be presented in the search engine. After incorporating relevant keyword copy, we've found that a few topics outperform others within student housing campaigns.

Ad descriptions and headlines that focus on how conveniently located the community is to the university, receive higher click-through rates and are more likely to be related to popular keywords. 50% of students believe that after price, proximity to the school, nightlife, and restaurants is the most important factor they look for when selecting an apartment.

When communities offer fully furnished units, we've found that highlighting this feature also leads to more ad engagement. Fully furnished units offer convenience and cost savings, two things that students really care about during the apartment selection process.

Concessions within ad descriptions also lead to more ad engagement. Students are price sensitive and we've found that including offers within paid search ad copy is an effective way to catch their interest in the search engine.
Ad Extensions

Ad extensions that appeal to the needs and desires of the student housing market lead to more ad engagement and website traffic. Structured snippet extensions and call out extensions are the extensions we typically use to highlight apartment amenities and features in Google ad campaigns.

Structured snippets and call out extensions give advertisers an additional line of copy under an ad's description. These are some examples of structured snippet extensions that performed well for our student housing clients.



Notice how this ad extension focuses on some of the popular convenience based amenities we discussed earlier in this blog post. Through ad extensions, your community can convey its unique selling points and signal to students that you offer the features they are looking for.

Ad extensions are also a great way to generate calls, share your location, showcase great review ratings, and qualify students with floor plan pricing. To learn more about ad extensions for apartments check out this blog post.
Did you find these student housing search strategies helpful? Are you interested in learning more about search engine marketing? Check out some of our other SEM articles.

Five SEM (PPC) Tactics You Should Be Utilizing

5 Tips to Create Effective Paid Search Campaigns

Do you have any specific student housing search questions? Leave a comment or start a conversation with one of our live chat representatives.

Schedule a Call