Unlocking the Key to Lower Acquisition Costs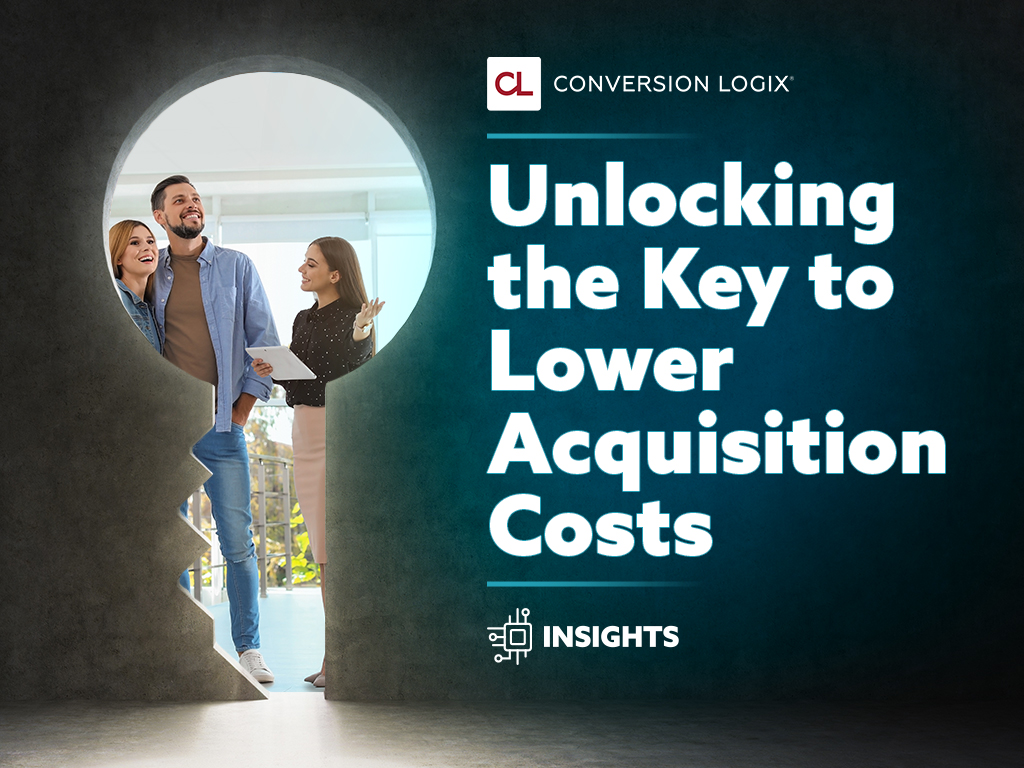 As digital marketers, the number one question clients and stakeholders ask us is, "How many leads can we expect?" A question asked less often, but usually by the most important stakeholders, is, "How much will it cost to acquire said leads?" Understanding acquisition costs and what drives them up or down is the most important knowledge you can uncover as a digital marketer. 
We analyzed a year of client data from over 400 multichannel campaigns to assess how different marketing strategies impacted acquisition costs. The result? We discovered that these two strategies had a significant impact on acquisition costs: Google Business Profile optimization and lead applications.
These two levers enabled media clients running Paid Social, Paid Search, and Display Advertising to maximize the traffic and conversions they received from each ad dollar spent, resulting in lower acquisition costs and higher lead volumes.
Google Business Profile Optimization is the Key to Increasing Organic Search Traffic
At Conversion Logix, one of the services we recommend to clients interested in optimizing their organic search traffic is our Google Business Profile posting service, Google Business Profile Accelerator (GBPA). When GBPA posts were introduced to a client's campaign, the strategy resulted in the following traffic increases: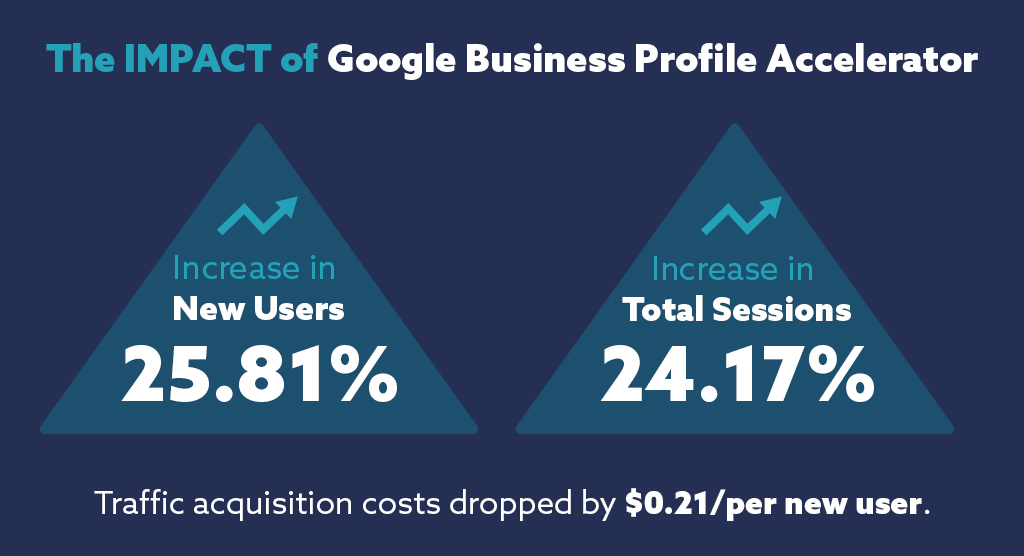 Why It Works
When it comes to selecting an apartment, location plays a leading role in the decision-making process. Prospective residents often turn to Google and are presented with opinions to browse Google Business profiles and Google Maps. These listings tend to be more visual and informative, driving the most engagement. By posting regularly to your Google Business Profile, you can increase your visibility in local search results, boosting website traffic for your community.
Lead Generation Applications Can Significantly Reduce Lead Acquisition Costs
In 2018, we launched The Conversion Cloud® to help marketing teams generate website leads and identify top-performing campaigns. Years later, we've helped over 800 properties generate over 1M leads through our suite of lead generation and communication applications.
When analyzing the impact these website applications had on acquisition costs we found that clients who added Conversion Cloud applications to their website saw a remarkable lift in lead conversions, resulting in more leads for every ad dollar spent.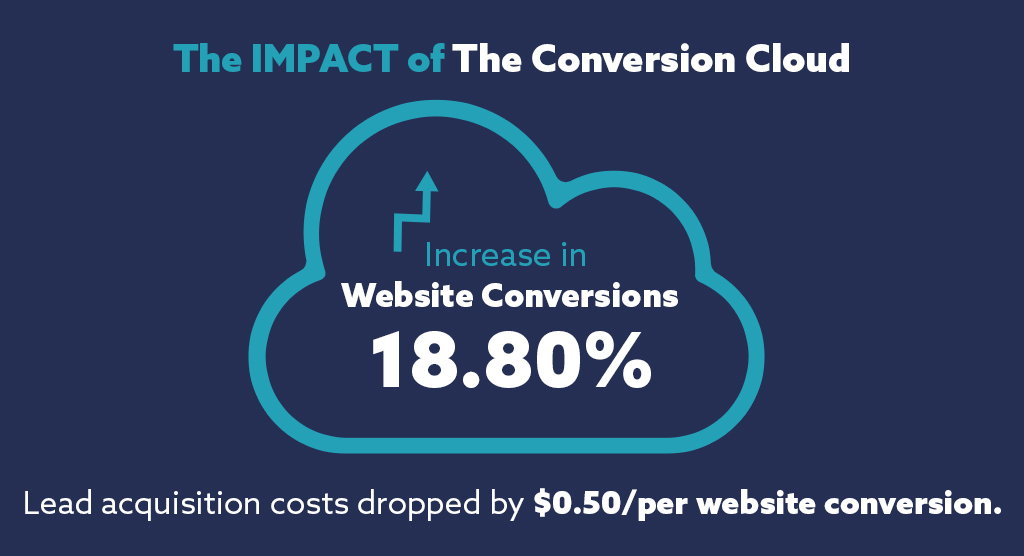 Why It Works
Once prospects land on your site, they stay anonymous until you give them a reason to provide you with their contact information or encourage them to take the next step in the prospect journey. Lead applications like Schedule a Tour, Claim an Offer, RSVP for an Event, or Pre-Qualify Your Income increase lead conversion rates on your site, ensuring you capture the qualified traffic you drove to your site as leads.
Key Takeaway
When increasing monthly ad spend isn't a viable solution for growing your pipeline, strategies that improve ad campaign effectiveness are a great way to increase conversion rates while lowering your acquisition costs.
Addressing rising acquisition costs will continue to be a core challenge for digital marketers as attention becomes increasingly more difficult to acquire and advertising platforms become more crowded.
By adopting strategies that increase visibility in organic local search results and engage website visitors, you can maximize the impact of your ad dollars, enabling you to grow digital lead volume while reducing your cost per lead.
About Conversion Logix Insights
Level up your marketing knowledge each month with research and strategies from multifamily and senior living advertising experts. In this blog series, we'll reveal our team's latest findings to give you a competitive advantage in the residential marketing industry. Subscribe to our newsletter to receive the next Insights blog directly in your inbox.
Schedule a Call